5 must-try desserts from Turkey
5 must-try desserts from Turkey
Feb 24, 2022, 11:11 am
2 min read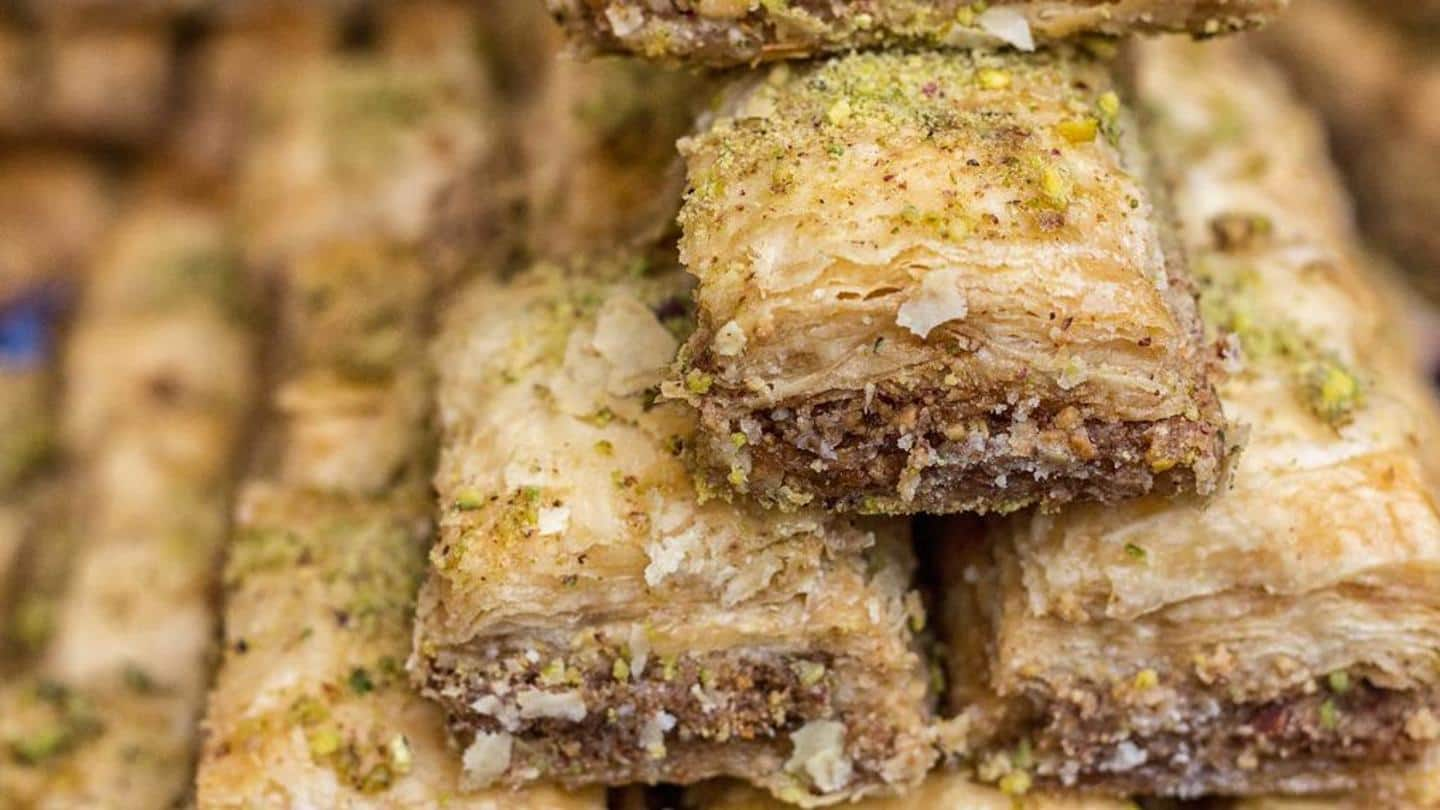 Turkish desserts are so heavenly that they tempt you to take a second helping. Turkish desserts can be categorized into three types--milk-based, pastry-based, and those made with fruits or vegetables or even chicken breast. Beware, these pleasurable foodgasm-inducing desserts might tempt you away from your diet. Are you ready for this sugary ride? Let's dive into five must-try desserts from Turkey.
These are little squares of gummy sweet with a jelly-like texture. This dessert is a hit among children, and tourists returning from Turkey are sure to bring a box back. Traditionally, these are based on a gel of starch and sugar, and have flavors of rosewater, Bergamot orange, and lemon. Fruits or nuts are also added to heighten flavors. Check out the recipe here.
Baklava is a layered pastry filled with chopped nuts and sweetened with syrup, typically made of phyllo dough. It is probably Turkey's most consumed dish. A well-prepared baklava is sweet and moist; it will be oozing with syrup infused with a tinge of lemon. Baklava is the perfect dessert to prepare in advance as it's even better the following day. Check the recipe here.
Traditionally made with string pastry, this Middle Eastern dessert is soaked in sugar-based syrup and layered with cheese, or clotted cream, pistachio or other nuts. It originated in the Arab world. In Turkey the string pastry is called tel kadayıf, and the cheese-based dessert is called künefe. Künefe is cooked in small plates, and served hot in syrup with clotted cream. Check recipe here.
Much like our halwa, it refers to a group of sweets found in Turkey and the Middle East, mostly made with toasted semolina. There are two kinds of helva--one made with a starch base, sugar and butter; the other made with tahini and sugar. The latter has a soft, and crumbly texture. Check out the recipe for tahini helva here.
This is a Turkish pudding made with fine shredded chicken breast. Yes, you read that right. The use of chicken in a dessert recipe raises eyebrows questioning the final taste, but trust us, the thick delectable pudding is to die for. The meat is boiled, softened, then pounded until smooth. It is is mixed with milk, sugar, cracked rice, and cinnamon. Check recipe here.