Everything you need to know about Yoga Nidra
Everything you need to know about Yoga Nidra
Mar 07, 2022, 11:35 am
2 min read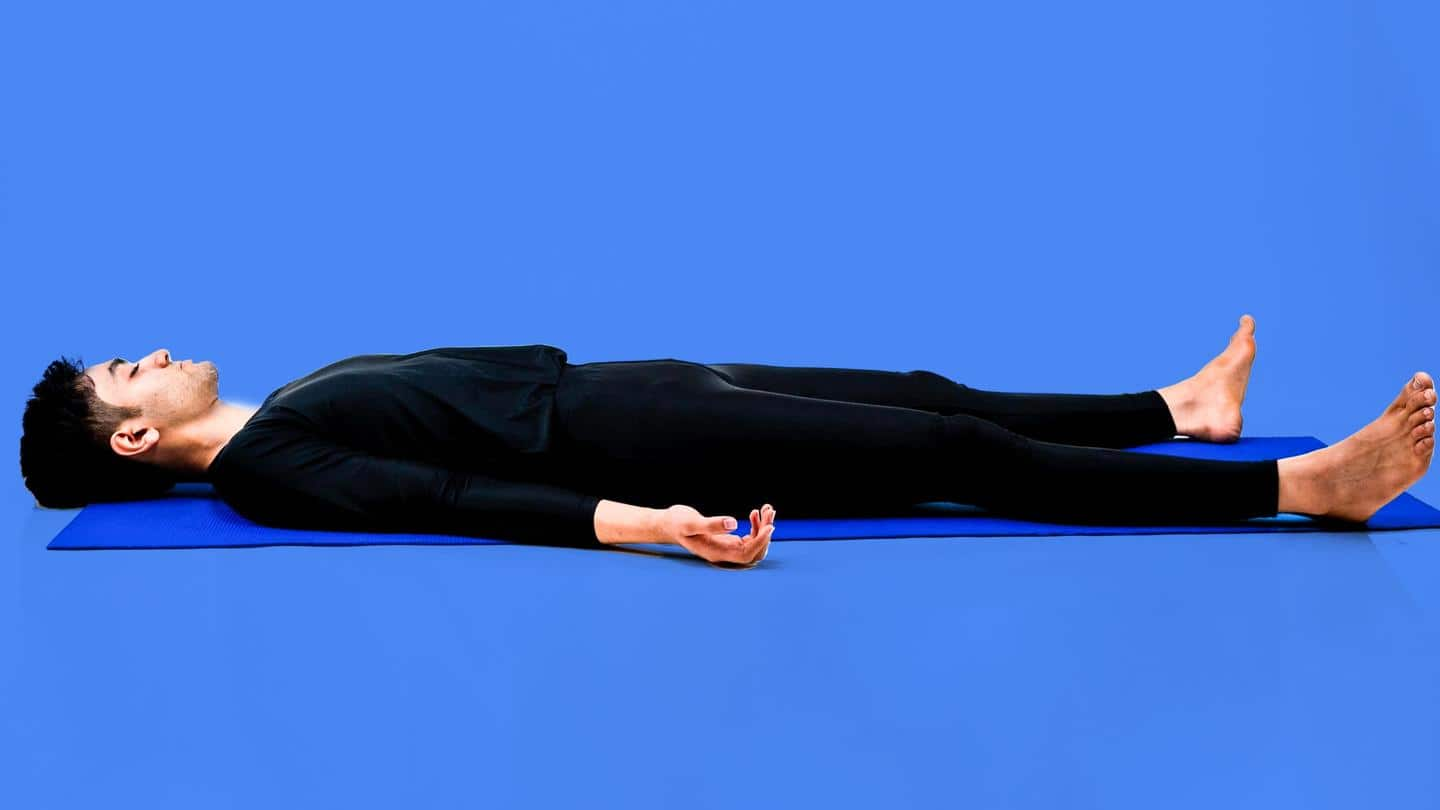 Yoga Nidra meditation helps to relieve stress, anxiety and gives you a sense of relaxation and mindfulness. It is a form of meditation where you sleep in a conscious manner to bring a sense of stillness, peace, and clarity within yourself. This form of meditation is more powerful than sleep as it deeply restores your body and mind by relaxing them consciously.
Yoga Nidra is a powerful form of meditation technique that means yogic sleep in Sanskrit. While practicing Yoga Nidra, you consciously take your attention to different parts of your body and slowly switch them off. It aims to relax you and cool down the body after a session of yoga and prepare you for meditation and pranayama.
The practice of Yoga Nidra was first mentioned in the writings of the ancient Sanskrit texts of the Upanishads from the sixth and seventh centuries. Yogic instructor Satyananda Saraswati later popularized the method of Yoga Nidra in the 20th century after going through Tantric scriptures. He had experienced the system and claimed that it helps people open the deep layers of their minds.
Yoga Nidra helps to reduce stress and anxiety by bringing about a sense of calm and stillness in your body and mind. It slows down your nervous system, relaxes your muscles, and releases emotional tension. It creates space in your brain that helps to improve your cognitive performance and strengthen your memory. It also builds confidence and allows you to get good quality sleep.
Lie down in a comfortable position, close your eyes and relax your body. Then, choose your intention and think about your heartfelt desire which is called Sankalpa. Next, rotate your consciousness and stimulate your brain by moving your awareness to each body part one by one. Now you need to focus on your entire body and see how you feel.
Things to keep in mind before doing Yoga Nidra
We recommend you practice Yoga Nidra on an empty stomach and not right after a heavy meal to avoid any sickness or uncomfortable feeling. Practice it in a quiet, calm, and clutter-free area with no distractions to relax your entire system. Also, keep a blanket with you as many people tend to feel cold after doing Yoga Nidra.