Some benefits of mint leaves (and 3 minty recipes)
Some benefits of mint leaves (and 3 minty recipes)
Expert opinion by
Dr Akanksha Saxena
Apr 07, 2022, 07:43 pm
3 min read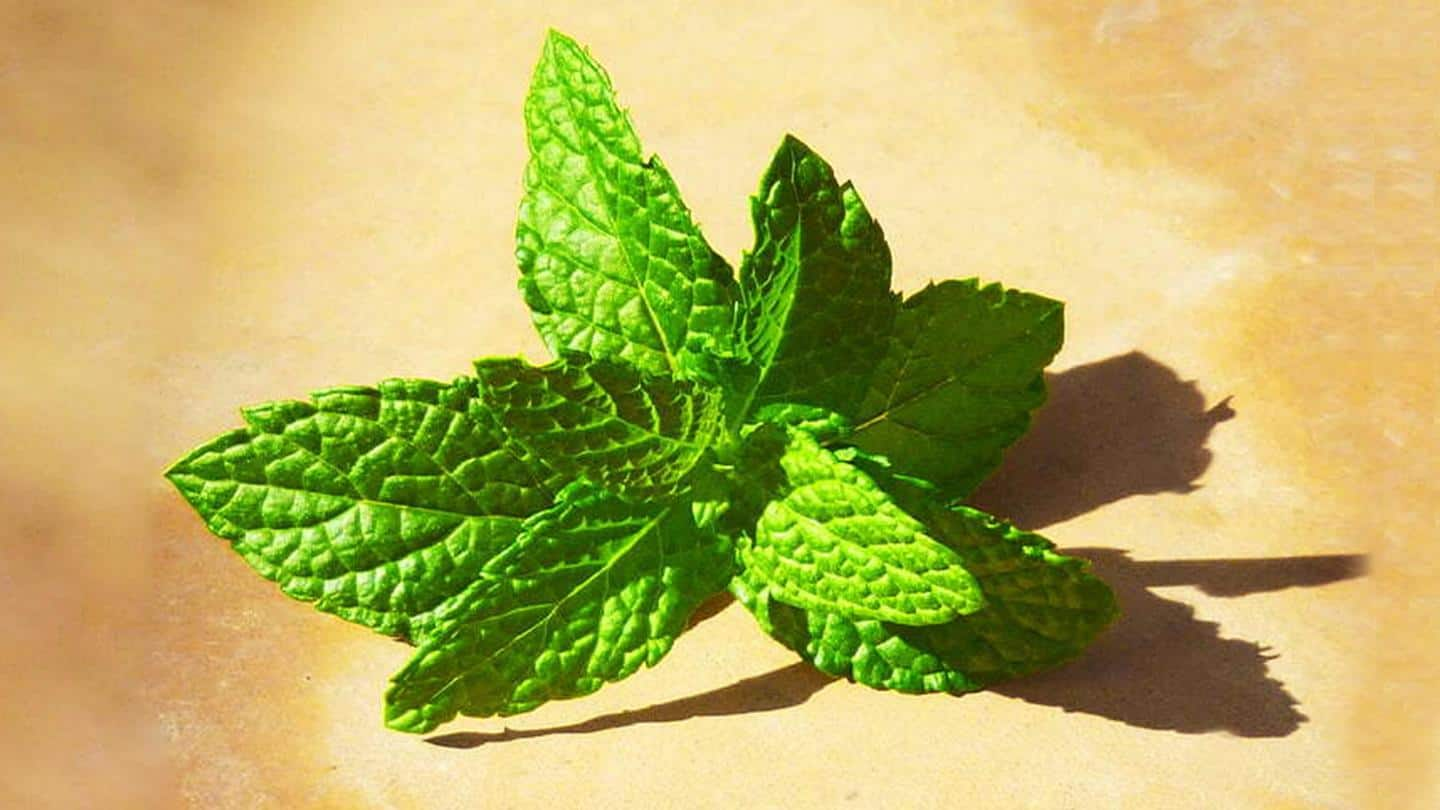 Mint is one of the most popular herbs in India. It is often added in some way or the other to food and beverages during the summer season due to its cooling properties. Mint leaves are packed with the goodness of vitamin A, antioxidants, and a fat-soluble fiber that is good for your eyes. It also provides relief from stomach issues.
Here is what our expert says
Mint has antioxidant, antimicrobial, anticancer, anti-inflammatory, hepatoprotective, antiulcer and anti-diabetogenic activity due to its phenol content.
Mint essential oils have been described to have antiviral, carminative and antispasmodic properties.
Menthol in mint has been used as a mouth freshener since ages, it is the compound which gives mint its typical smell and taste. Some varieties of mint may be hazardous.
Improves the immune system and treats indigestion
Packed with essential nutrients like calcium, phosphorus, and vitamins A, C, D, and E, mint is well-known for boosting your immune system. It also reduces the risk of developing chronic diseases by protecting the cells from damage. Loaded with anti-inflammatory properties, mint also gives relief from indigestion, and stomach pain. You can make a refreshing drink with mint to gain the benefits.
Reduces acne and beats bad breath
Summers can cause several skin woes including inflammation and acne. Packed with salicylic acid, and antibacterial properties, mint leaves can soothe your skin and treat acne and blemishes. You can make a face pack using crushed mint leaves, yogurt, and cucumber to get acne-free skin. You can also chew on some mint leaves to tackle bad breath and keep your mouth fresh and healthy.
Lassi is one of the most refreshing summer beverages in India and adding mint leaves elevates it to another level and cools your stomach. Blend some fresh curd along with sugar, and dried mint, and mix everything well. Add some ice cubes and garnish with fresh mint leaves. Pour into tall glasses and serve chilled. It is perfect to have during the afternoon.
Indian meals are absolutely incomplete without some fresh and tangy chutney on the side. Chop raw mangoes into small pieces and put them in a blender. Add the mint leaves, green chilies, some red chili powder, mango powder, and salt. Pour a little water and grind to form a paste. Adjust the consistency using more water. Squeeze some lemon and serve.
This mint rice recipe is the perfect summer food to enjoy for lunch. Infused with tangy mint flavor, this dish is refreshing, wholesome, flavorful, and comforting as well. Heat oil and saute cumin seeds and onions in it. Add mint leaves paste, and rice and mix well. Add water and boil for some time. Squeeze some lemon juice and cook for 10 minutes. Enjoy!