How to use coffee to get beautiful skin and hair
How to use coffee to get beautiful skin and hair
Written by
Varnika Sharma
Feb 20, 2022, 07:15 am
3 min read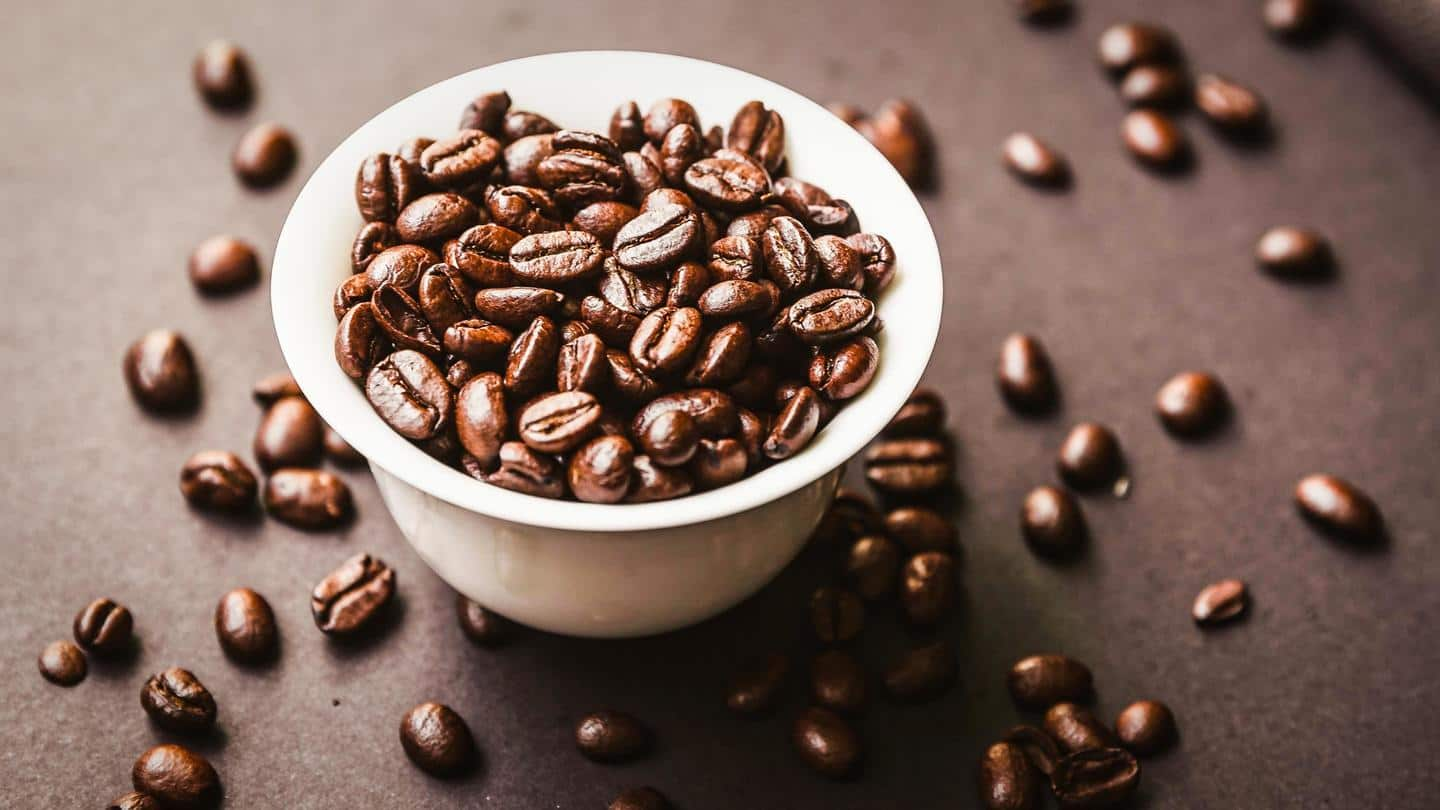 Coffee is a beverage that is hugely popular across the world. But those brown beans have entered the beauty world in style. Coffee is used in several products that promise clearer skin, softer hair, and a brighter eye area. It can stimulate blood flow to decrease acne, cellulite, and stretch marks. Here are some DIY coffee packs for your face and hair.
Coffee + lemon juice face pack for tan removal
Take one tablespoon coffee powder and mix it well with one tablespoon lemon juice. Apply the mixture to your face, neck, and all the areas exposed to the sun. Wash it off after 15 minutes with cold water. Both lemon and caffeine have high antioxidant properties, which help in repairing your skin and removing tan. This face pack can also fight signs of aging.
Coffee + olive oil mask for dry hair
Take one tablespoon each of coffee powder, honey, and olive oil. Mix all the ingredients well to form a smooth paste. Apply the mixture to your hair from root to tip. Let it sit for 30 minutes and then wash off with a mild shampoo. This mask keeps your locks lustrous and hydrates your hair thanks to the high moisturizing properties of the ingredients.
Coffee + cocoa powder face pack for dark spots
Mix half a cup each of cocoa powder and coffee powder with one cup of whole milk, one tablespoon honey, and one tablespoon lemon juice. Mix all these ingredients to form a smooth paste and apply it to your face. Rinse off with regular water after 20 minutes. This face pack can fade away the dark spots and enrich the skin with antioxidants.
Coffee + sugar hair scrub for better growth
Coffee boosts blood circulation when applied to the scalp and transfer nutrients to hair roots, making hair grow faster. Make a mixture of ground coffee beans and granulated sugar and apply it to a wet scalp. Give a gentle massage to your scalp for 10-15 minutes and then let the scrub sit for another 30 minutes. Wash off with cold water and mild shampoo.
Coffee + coconut oil face pack for acne
The anti-inflammatory and antibacterial properties of coffee can treat acne, too. It eliminates bacteria from the skin, resulting in acne-free skin. Just make a mixture of one tablespoon of coffee powder, half teaspoon coconut oil, and one-fourth teaspoon cinnamon powder. Apply the mixture to your face and let it sit for about 20 minutes. Wash off with cold water.