7 ways to use a face oil
7 ways to use a face oil
Apr 05, 2022, 01:09 pm
3 min read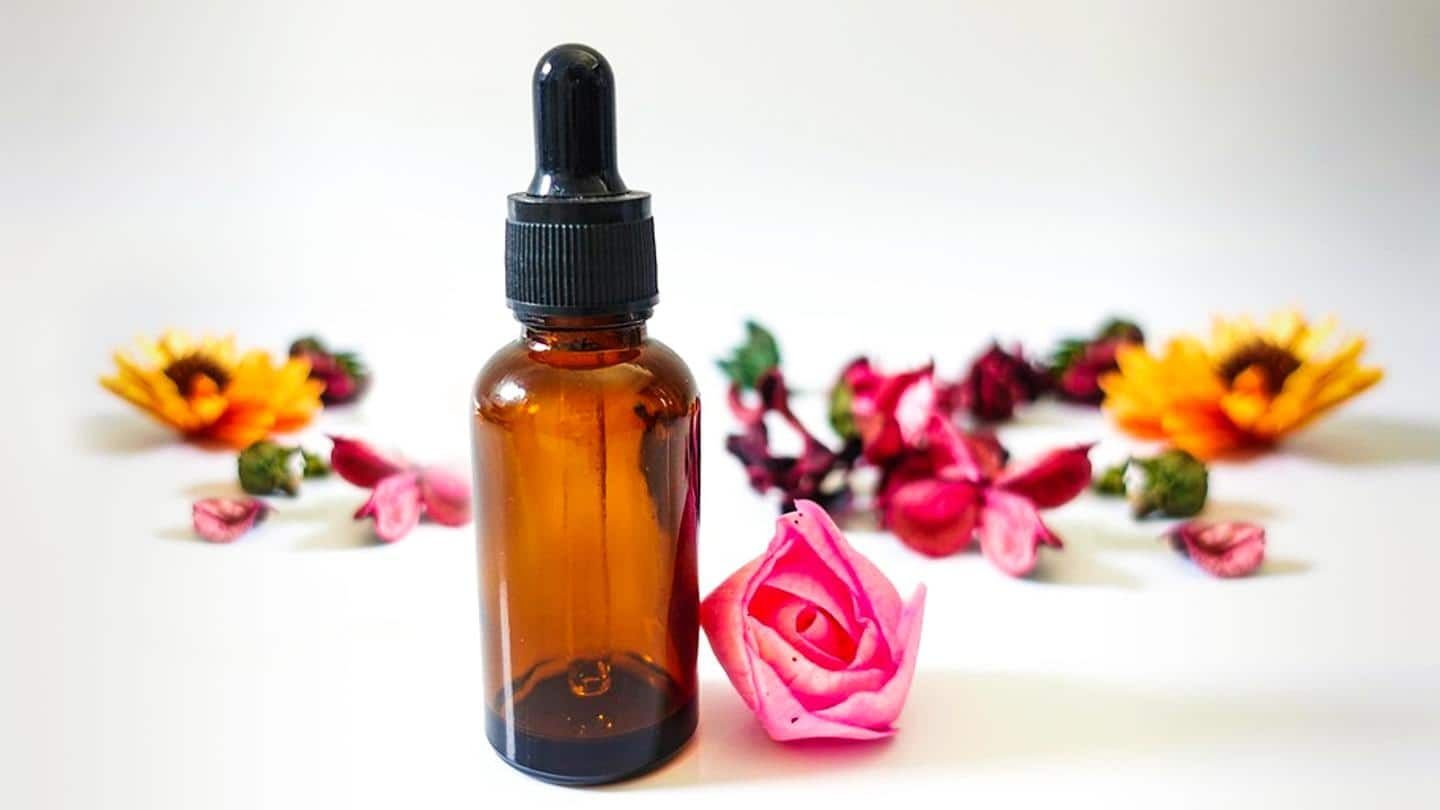 Face oils are extremely hydrating on your skin as they offer an extra boost of moisturization and make your skin soft. This old-school beauty secret will help to reduce your wrinkles and repair and replenish the skin cells. Face oils can also reduce inflammation and give you a dewy glow. Here are seven ways to use facial oils, besides as a skincare product.
Since facial oils are extremely nourishing, you can use them on your cuticles to make them healthy. The oil will soften your cuticles and promote nail growth. These oils are loaded with fatty acids that work wonders for dry cuticles. Use a few drops of the oil and massage for 10-20 seconds into the cuticle and nail area to make them stronger and healthier.
If you don't like the disco ball effect or too much shine of highlighters, then face oil can be your savior. They aren't as shiny but give you a nice, healthy, and dewy glow. You can apply the oil to your collar bones, cheekbone, and bridge of your nose for that natural summer glow. This magical trick works best for dry skin.
Try it as a makeup primer
A primer is a must-have in your beauty routine to ensure your makeup slides on smoothly and lasts longer. You can use face oil as a primer to make your makeup bright and luminous. Don't go overboard with the oil as you don't want to look like a greaseball. Invest in a face oil loaded with vitamins A, C, and E.
As a makeup remover; use some in your body lotion
In case you run out of your makeup remover, then just grab your facial oil and use it to remove every last bit of your makeup effectively. These oils will remove even your waterproof makeup easily without causing any irritation. You can mix a few drops of face oil with your body lotion for smooth application and an extra dose of glow and hydration.
To heal sunburned skin; apply on dry split ends
Summers are here and sunburned skin is a common problem as we get exposed to the harmful UV rays of the sun. Face oil helps to soothe the sunburnt area, heals the skin, and prevents it from peeling. You can also use face oil to tame pesky flyaways or dry split ends. This will make your hair super-glossy, and easy to manage.