5 types of highlighters that will make you dazzle
5 types of highlighters that will make you dazzle
Mar 15, 2022, 01:24 pm
2 min read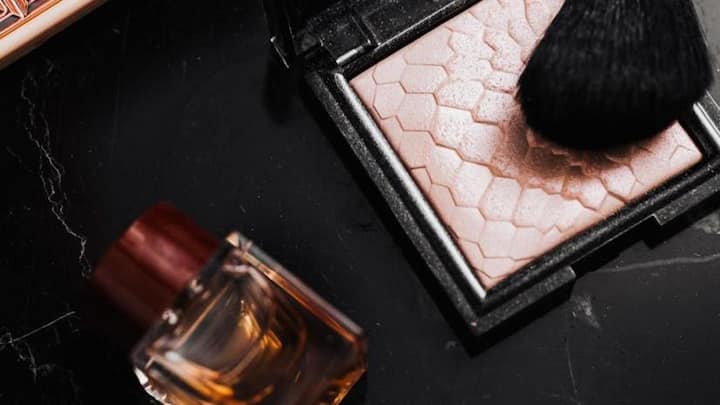 Highlighters hold a special place in our makeup vanity kits. They instantly make you dazzle and shine like a goddess, giving you a dewy and radiant look. It helps to highlight and define some of your features like nose, cupid's bow, and cheeks. The market is flooded with different types of highlighters, that are available in various consistencies and formulas. Know about them all.
If you want your skin to glow naturally from within, then strobing creams are perfect for you. It is a kind of radiant moisturizer or primer that brightens and illuminates your face, giving a soft natural glow. You can either apply the strobing cream all over the face before going in with your foundation or mix it in with your foundation.
A stick highlighter is solid like a thick crayon and is ideal for makeup beginners. Stick highlighters are usually prepared with paraffin or beeswax. The highlighter's twistable shape makes it easy to apply directly to the highest points of your face. You can even apply the highlighter to your eyelids. Remember to blend it well with your fingertips to ensure a smooth finish.
If you want to glow like a goddess, then consider buying a liquid highlighter. They come with a dropper in a glass or plastic bottle. Mix your liquid highlighter with your foundation and apply it to your skin for that perfect glow. They are infused with fine oils that easily get absorbed into your skin. These are the best option for dry skin types.
If you have oily skin, then powder highlighter is perfect for you. However, dry skin types can also use it after proper moisturization to ensure no dry patches and fine lines. These are pressed shimmery powders that look like compact powders. Use it with a fan brush after applying your overall makeup. You can also use it on the inner corners of your eyes.
Brick highlighters give a gorgeous and dreamy definition to your makeup and they are perfect for all skin types. These highlighters are powder-based with micro-shimmers in them and have separate rows for each color. You can blend the different shades together to form your custom highlighter color or just use it separately as a shimmery bronzer or blush. They also work great as eyeshadows.