Know the difference between bronzer and contour
Know the difference between bronzer and contour
Feb 23, 2022, 01:03 pm
3 min read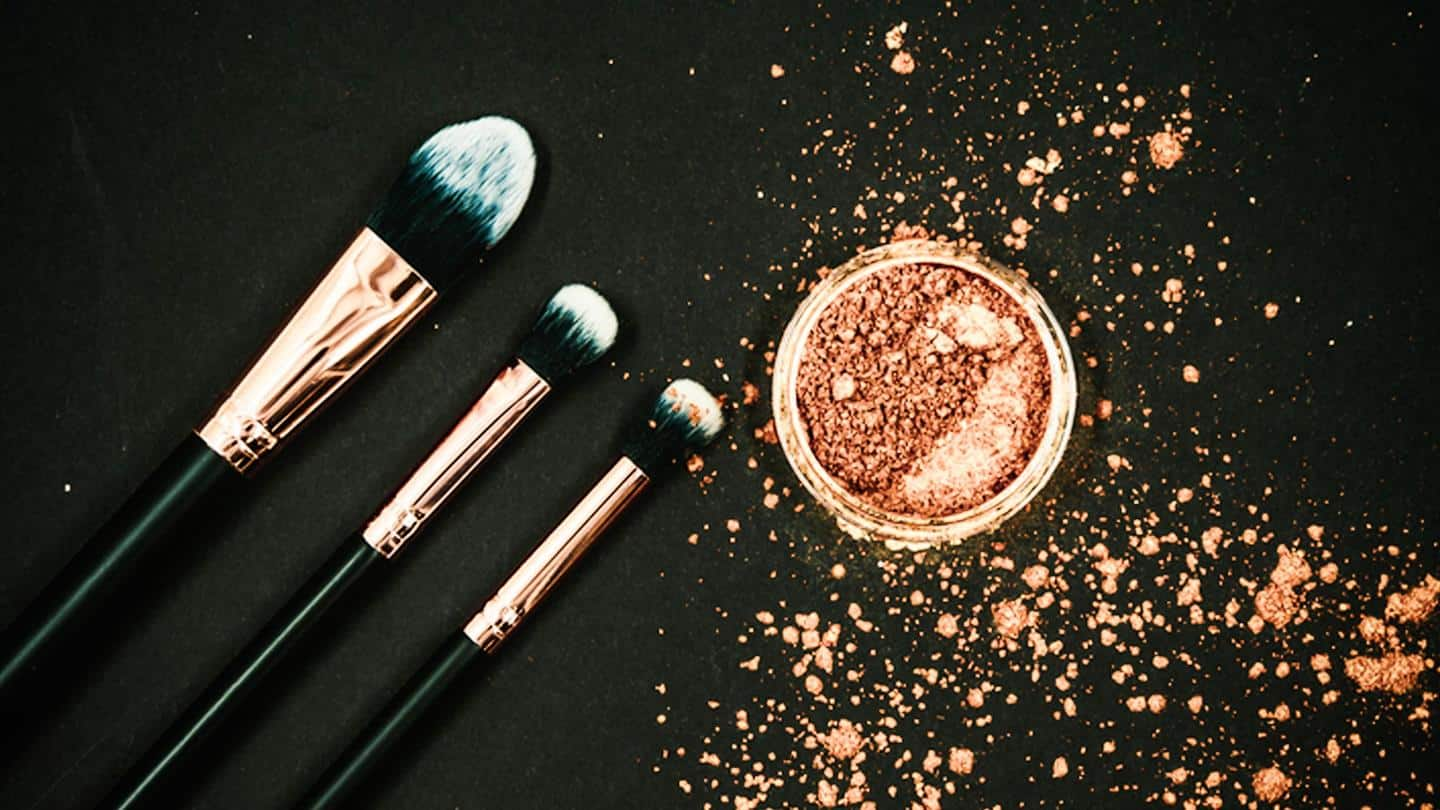 If you think that bronzer and contour serve the same purpose, then you are probably wrong. Both these beauty products are completely different from each other in terms of their appearance, application procedure, and results. Contours are usually neutral-colored matte shades that are supposed to sculpt and define your facial features, while bronzers are mostly shimmery-toned and add warmth to your face.
Purpose of contours vs purpose of bronzers
A bronzer is basically used to give your skin a sunkissed glow and shine that is similar to a natural sun wash. It doesn't change your face shape but adds warmth and a slight tint to your skin. A contour, on the other hand, is responsible for giving a chiseled look to your face by sculpting your features and perfecting your face shape.
Difference in application
To get that naturally sunkissed look, a bronzer is applied to places where the sun hits naturally. The sides of your forehead, hairline, cheekbones, and the bridge of your nose are where a bronzer goes. Since contouring is a sculpting technique, it is applied to the hollows of your cheeks, sides of the temples, and under your jawline.
Choosing between contour shades vs bronzer shades
Make sure the bronzer shade is one or two shades darker than your original skin complexion. Avoid red or orangish tones and choose a neutral-toned bronzer in a formula of your choice. While buying a contour, select a shade that is slightly deeper than your foundation shade. Contour could either be powder or cream, but make sure it doesn't look muddy on you.
Difference between contour and bronzer brushes
If you are using the same brush for applying your bronzer and contour, then stop! Both the products have different applications and therefore require different brushes to achieve the desired look. Choose an angular brush with fan-line bristles to apply your contour for a more well-defined look, while a fluffy soft brush is recommended to apply a bronzer to achieve an overall tan effect.
Can you use bronzer and contour together?
Yes, you can, but remember to use these two magical products after your base is done but before applying your blush. So, after you are done with your foundation, concealer, and powder, sculpt your face gently using a contour shade. Then top it with a bronzer to create a beautiful sun-kissed glow on your skin. Following this, you can apply your blush and highlighter.