5 historical places in Uttar Pradesh
5 historical places in Uttar Pradesh
Mar 25, 2022, 03:40 pm
2 min read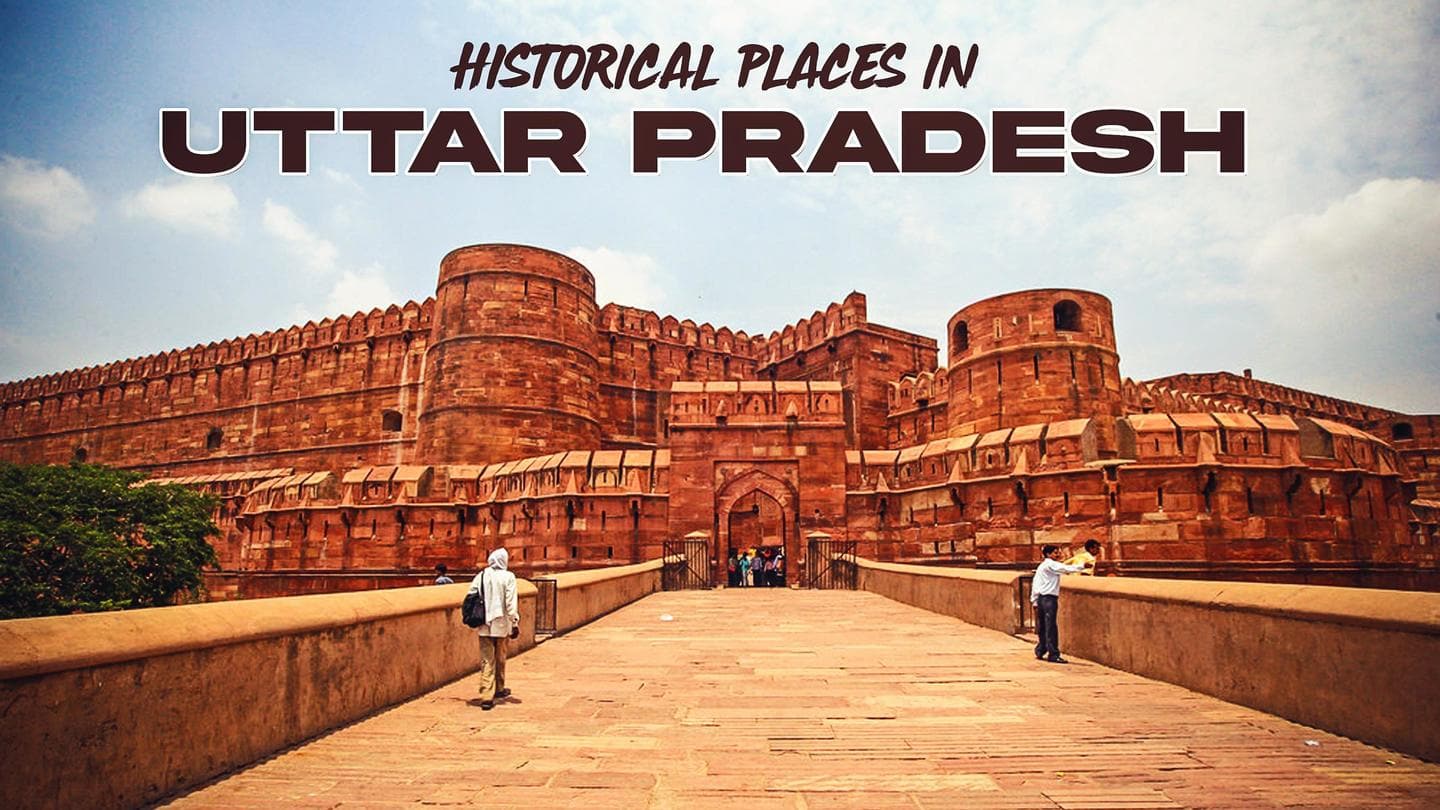 Uttar Pradesh is popularly known for housing several ancient forts, and heritage monuments of historical importance. It is also the birthplace of Lord Krishna and Rama, making it a sacred state with an ancient past that dates back to almost 4,000 years. Throughout these years, UP was subject to several architectural changes by Britishers, Mughals, Hindu Kings, and Buddhists. Read on to know more!
Nawab Asaf-ud-Daula constructed the Bara Imambara in 1784. According to legends, it was built to create employment opportunities during the 1784 famine. The monument is built in Nawabi architecture style and is well-known for housing the world's largest central hall without any external support. There is a bhool bhulaiya, or maze series inside the Imambara with 1,000 passages, staircases, and 489 identical doorways.
Buland Darwaza, Fatehpur Sikri
Buland Darwaza is another popular historical site in Uttar Pradesh that you should not miss. Also called the "Door of Victory," the monument was constructed by Mughal emperor Akbar in 1575 AD. The Mughal architecture-style monument was built to celebrate his triumph over Gujarat. It is considered one of the largest gateways in the world with a whopping height of 54 meters.
Standing tall at a height of 128 feet, Dhamek Stupa in Sarnath is one of the historical sites that you must visit on your trip to Uttar Pradesh. It is the spot where Lord Buddha delivered his first sermon and spoke about the eightfold path to Nirvana. The massive stupa was built in 500 CE and the construction was ordered by King Ashoka.
The historic Anand Bhavan belongs to the Nehru family and is basically a museum housing memorabilia of the Nehru-Gandhi family. It was built in the 1930s by Motilal Nehru, the father of Jawaharlal Nehru. The Jawahar Planetarium situated here holds various shows on astronomy and science for the youth. You can visit Anand Bhavan between 9:30 am to 5 pm.
Kashi Vishwanath Temple, Varanasi
Kashi Vishwanath Temple is a beautiful Lord Shiva temple that is located in Varanasi, Uttar Pradesh. Situated on the banks of the river Ganga, this temple was previously demolished by various Muslim rulers until it was reconstructed on an adjacent site in 1780 by Maratha ruler Ahilya Bai Holkar. The temple is one of the 12 jyotirlingas and is famous for its evening aarti.