How to find the perfect pair of footwear
How to find the perfect pair of footwear
Mar 22, 2022, 04:28 pm
2 min read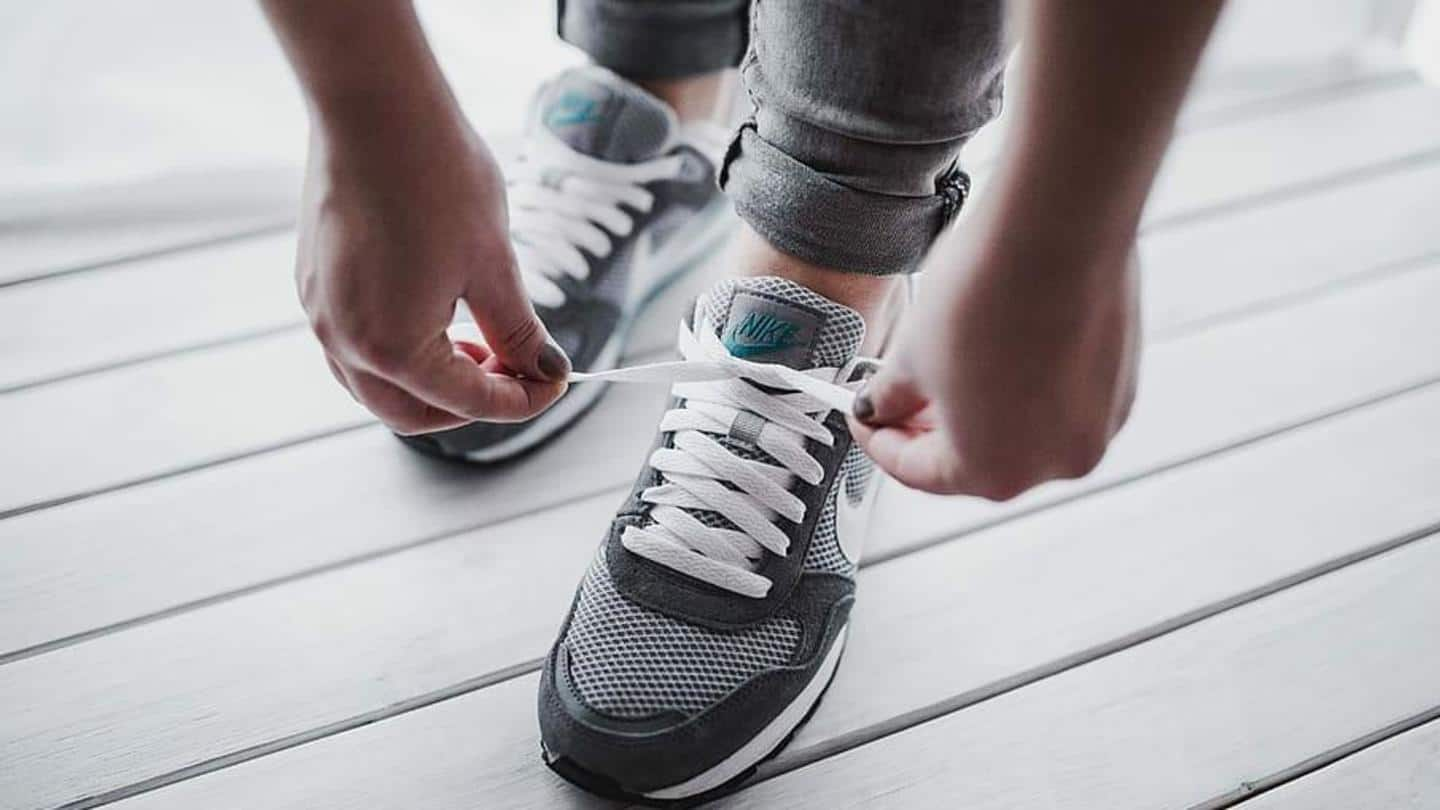 A good pair of footwear maintains your posture, lets your feet breathe, provides a snug fit to the ball of your feet, and keeps you free of injuries. However simple this may sound, we face a lot of issues while purchasing the right pair of footwear. While many would recommend knowing your right foot size, it's important to note that size isn't all.
Your foot health is important and therefore wearing comfortable shoes over fancy ones would maintain your posture and prevent the onset of any chronic illness. If your shoes don't support your feet well, it can lead to bad posture, backache, and joint pains. Your feet lay the foundation of your posture, and with proper posture, you will find balance, steadiness, and complete body alignment.
Always look for low-heeled shoes, that aren't narrow or pointy-toed. High-heeled shoes tend to put more pressure on the front of the foot affecting your posture. However, if you still prefer high-heeled shoes, then ensure that the heels are no higher than five centimeters. Choosing absolute flats isn't great either, as they provide no arch or ankle support and affect your posture.
Ensure enough space in the toe area
Shoes with a wide and deep toe box are always better. There should be a little space between your biggest toe and the tip of the shoe. If you are not able to wiggle your toes in your shoe, drop it right away. When trying out footwear with closed-off toe space, gently press the top to check for the gap.
Instead of open-back shoes, choose ones with a soft but firm back. Back support ensures that your heel doesn't slide out. Also, try to wear shoes with laces or Velcro than slip-ons. Buy footwear that lets your feet breathe, so no plastic or vinyl shoes. The type of sole, whether flexible or firm, is really a personal choice.
Since your feet are the largest toward the end of the day, go shoe shopping in the evening. If a shoe feels right but isn't your usual size, see if it is comfortable and ignore shoe size. Trainers or formals with solid lower heels are the best. Try the shoes, walk around the store, consider the above points, and then make your decision.