Ultimate guide to creating a spa-like bath at home
Ultimate guide to creating a spa-like bath at home
Written by
Varnika Sharma
Mar 08, 2022, 01:26 pm
2 min read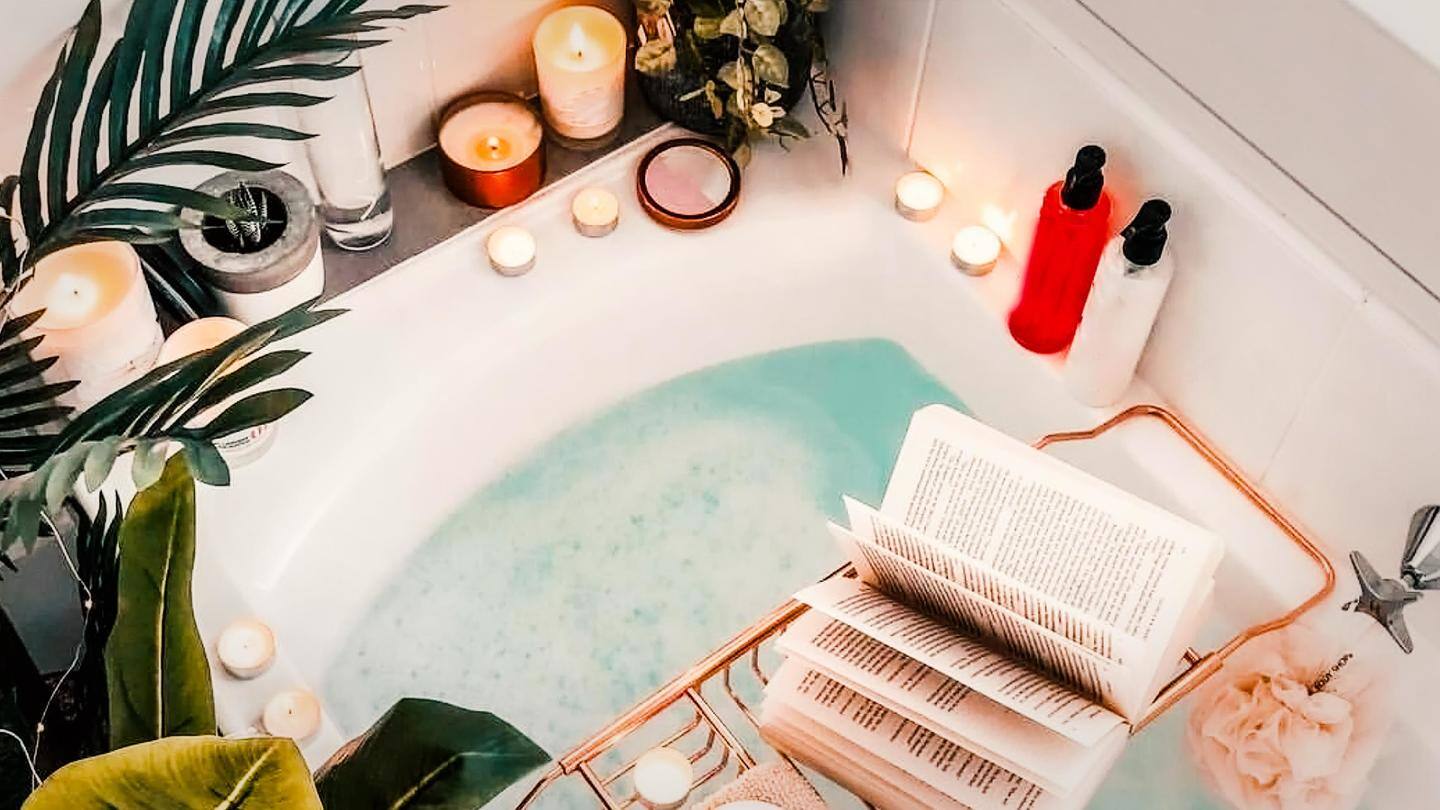 After a tiring day, there could not be anything better than a warm and soothing bath. But you don't need to go to a spa to experience a spa-like cleanse and atmosphere. You can create one in your very own bathroom. All you need are the right products. Follow this guide to create a luxurious spa-like bath at home.
Clean the bathroom and the tub
Start with cleaning your bathroom as you can never feel relaxed in a dirty space. Scrub your tub well using some salt and lemon. You can also simply use a store-bought cleaner. Also, clean the floors and the walls. Wipe your towel racks, shelves, doors, and blinds properly. Place all the bathroom items in an organized manner and throw out unnecessary stuff.
Create the right environment
The highlight of a spa is its environment. So you would also need similar items to amp up the space. Light up some aromatic candles near the tub, play some slow music, and add a few drops of essential oil to the water. Grab a book, snacks, and a glass of wine to pass time while relaxing in the hot water.
If you want to go the whole way, get a few essential oils, body scrubs, face packs and scrubs, and a nice bubble bath liquid. Bath salts are a must as they relax you. You can even create a few at home yourself. You can also pick up some bath bombs, flower petals, and crystals. Pick an essential oil based on your need.
You can apply a clay mask and give a gentle facial massage as it will calm your skin and enhance blood circulation. Gently apply body scrub and give a tender massage to reveal smoother skin. Also, don't forget your hair. You can even do a hair spa by yourself. Finally, add the bath salts, essential oil, and bath bombs and just soak in.
You need to add moisturizing face and body creams to your spa products list. A lukewarm water bath is therapeutic but it can leave your skin dry, making your skin feel tighter and itchy. So after you wipe off your body, slather a thick moisturizer all over while the skin is still slightly wet. Do the same for your face as well.