5 things to do in Cancun, Mexico
5 things to do in Cancun, Mexico
Mar 08, 2022, 12:29 pm
2 min read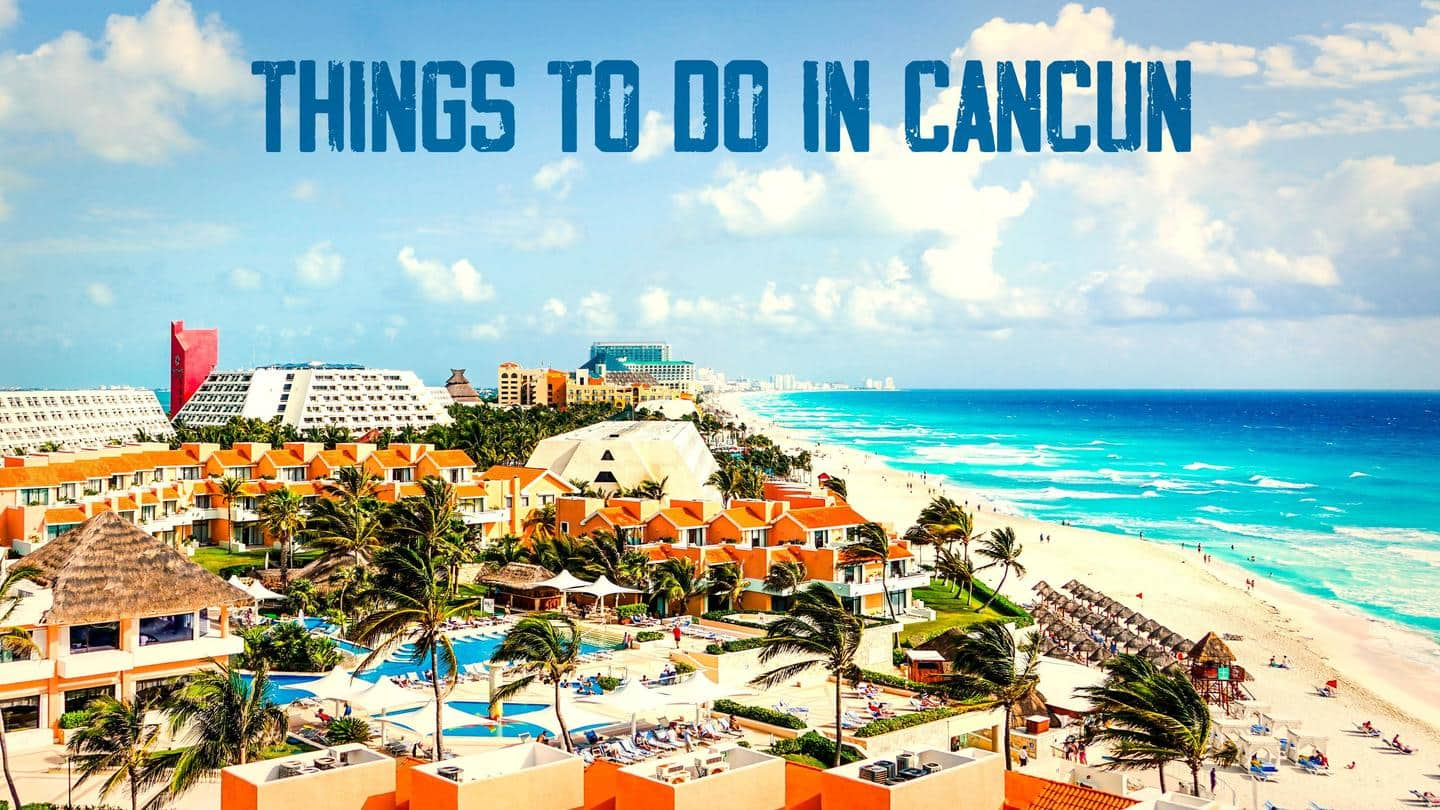 If you watch the Netflix show Love is Blind, we are sure that just like us, even you must be fixated on the beauty of Cancun, the place the couples go to after choosing each other on the show. This Mexican city is known for its pristine white sand beaches, beautiful coral reefs, and dense jungles. Here are five things to do in Cancun.
Visit the Cancun Underwater Museum
If you are in Cancun, then you must visit the Cancun Underwater Museum to witness the art of conservation. The museum was established in 2009 after a storm damaged the Cancun National Marine Park. The museum houses 500 sculptures created by six artists from Britain and Mexico. You can choose from various guided snorkeling and diving tours, or simply take a glass-bottom tour boat.
Explore the El Meco Archaeological Site
Cancun is popular for the age-old ruins of the ancient Mayan civilization. So, if you are a history buff, then visiting the El Meco Archaeological Site must be a part of your Cancun itinerary. Originally inhabited in AD 300, the site houses a 12.5 meter tall EI Castillo (a pyramid) with old remains of a temple perched atop it that offers some stunning views.
Stroll around the Urbano Kabah Park
Also known as the Kabah Ecological Park, Urbano Kabah Park is a delight for nature lovers. Surrounded by beautiful palm trees and lush gardens, the two-kilometer-long trail in the park is perfect for a picnic, jog, or leisurely stroll. The natural oasis also houses a playground for kids and a petting zoo that has iguanas, peccary, spider monkeys, deer, etc.
Try zip lining at Selvatica
If you are looking for some adrenaline rush, then try zip lining at Selvatica which is an adventure park in Cancun. The park offers four different zip lines in their single package. There are 10 different zip line circuits in total that promise you a thrilling and fun journey as you soar above the jungle and splash into natural cenotes.
Don't forget to visit Tulum
If you are in Cancun, then don't forget to visit the ancient Mayan coastal town of Tulum. It was once a walled port city and operated for 70 years after the Spanish Conquest. The stunning cliff-top location offers a mesmerizing view of the pristine beaches. It also houses unique structures along with the Temple of the Frescoes and its beautiful tall and wide walls.