Celebrating National Toast Day (and 4 yummy recipes)
Celebrating National Toast Day (and 4 yummy recipes)
Feb 24, 2022, 01:57 pm
3 min read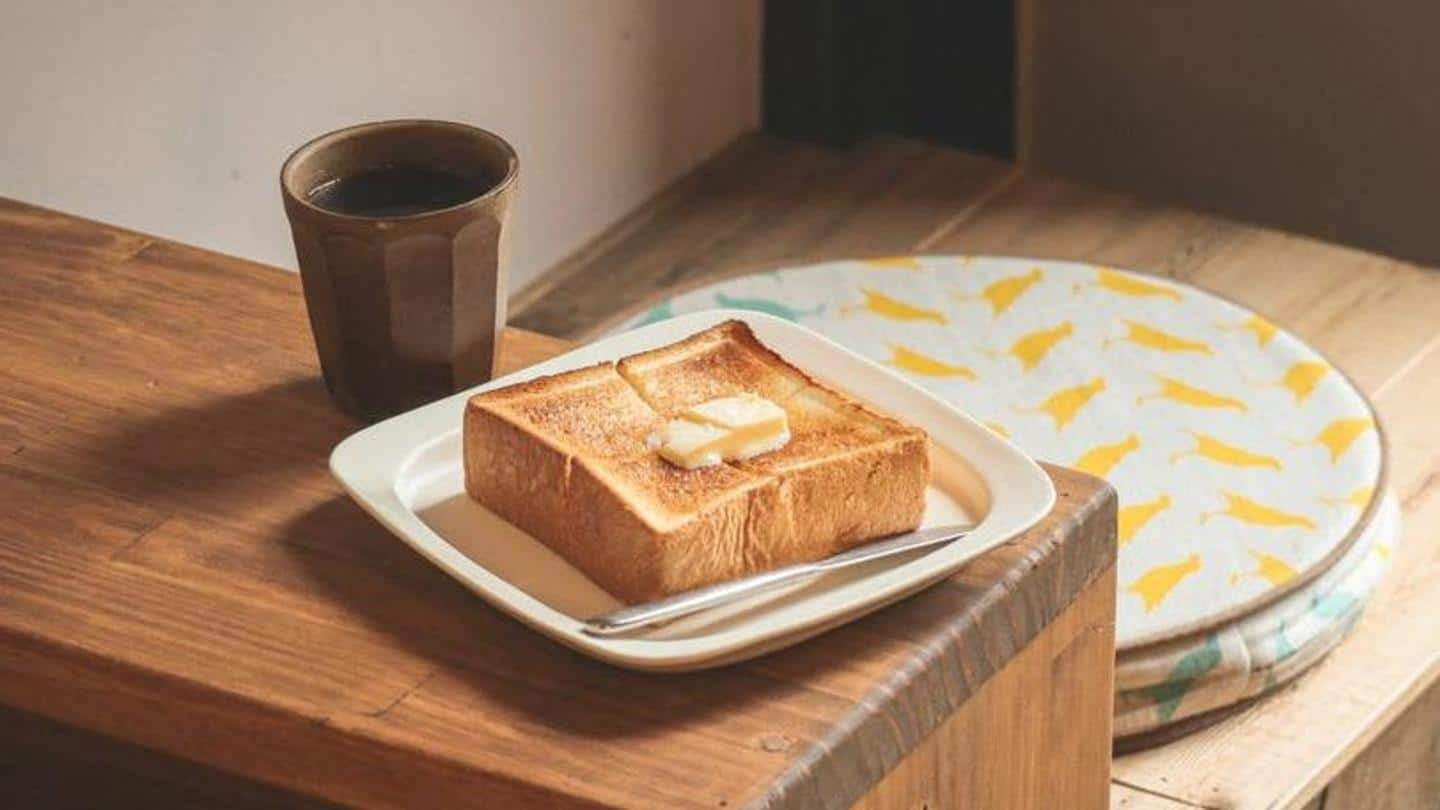 Every year, National Toast Day is celebrated in the UK and US on the last Thursday of February and this time it is being celebrated on February 24. The day pays tribute to the art of making toast which is an important but underrated dish. Toasts are warm, crispy, and light and can be loaded with a ton of yummy things.
When did National Toast Day begin?
Originally, the toast was discovered in Ancient Egypt where it was found that scorching the bread would preserve it for longer. National Toast Day was first started by Tiptree World Bread Awards along with Brook Food in the United Kingdom in 2014. The day marked the country's all-time love for toasts. Slowly, the popularity of the celebration spread to the United States also.
How to celebrate National Toast Day?
You can celebrate National Toast Day by decorating your toasts with unique toppings. You can also host a toast-making party where you can experiment with toast recipes with your friends. Also, share it on social media and tag World Bread Awards with the hashtag #ToastDay.
Celebrate National Toast Day with some yummy mushroom open toast that is perfect for breakfast. First, saute some sliced mushrooms and tomatoes in oil. Add salt and chili garlic sauce and cook well. Then add cheese and oregano and mix everything well. Spread this mixture evenly on toasted bread slices. Garnish with some grated cheese and serve hot and crispy.
This cheese chili toast is a classic recipe and is loaded with the creaminess of the cheese and the spicy flavors of green chilies. Preheat the oven to 220 degrees. Spread mozzarella cheese over the bread slices. Sprinkle chopped green chilis over and bake for two-three minutes until the cheese melts. Garnish with coriander leaves and serve hot with some green chutney.
This creamy spinach toast recipe is creamy, tasty, and nutritious. Heat some butter, add flour to it and start pouring milk while stirring the mixture to avoid any lumps. Add sweet corn and spinach and cook well. Once it thickens, add salt, oregano, and black pepper. Sprinkle some cheese on top and serve it as a dip alongside some crispy toast.
This yellow moong toast recipe is a favorite among Indian households and is best enjoyed with some hot tea. Soak yellow moong dal in water for two hours. Blend the dal with green chilis and water. Add onions, carrots, asafoetida, baking soda, lemon juice, besan, and coriander to it and mix well. Spread the mixture on the bread slice and toast it in oil.