Ease your spring cleaning with these tips
Ease your spring cleaning with these tips
Mar 14, 2022, 01:30 pm
2 min read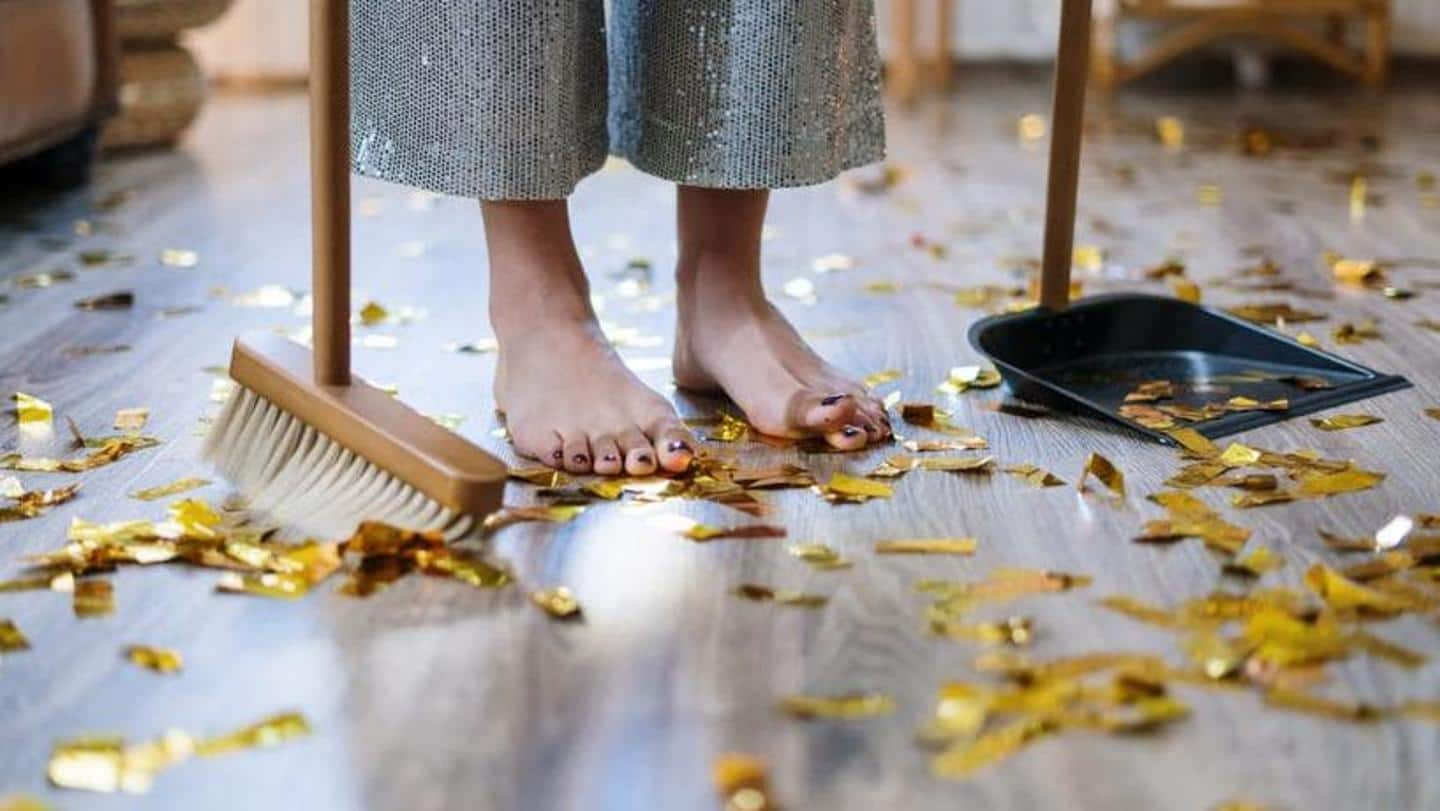 Some deep cleaning during spring gives our homes a fresher look and is considered a tradition in many parts of the country. Although it might seem like a daunting task to clean your entire home, it really isn't that difficult. If you're lost and don't know where to begin, follow these tips to make things easier and faster.
Decluttering is of utmost importance. We unknowingly often hoard a lot of unnecessary things. They need to go. Segregate all the stuff which do not have a place of storage in the house in the following categories--donate, discard, and save. Now keep what you need, and donate or dump the rest. This way your home will look much tidier.
Focus on one room at a time. If you start reorganizing the entire house together it will become an overwhelming task and seem like a never-ending process. Think of what each room needs or does not need and work on that. For example, wash and put away winter clothes in cupboards and out of sight from laundry, and rearrange your wardrobe with spring-summer wear.
Since you don't live alone in the house, it is not your sole duty to clean it. Get the rest of the family members to actively take part in the process or at least help you out as much as they can. Involve your small children with smaller tasks; jazz it all up with some music while you all get to work.
If you own a garden or some indoor plants, tend to them. Post winter, there are often lots of dead or decaying branches, which not only look horrendous but also give off negative energy. Prune your plants, and cut off any dead leaves or branches. Plants often act as accent décor pieces in your home, so make them look prime and proper.
Get professional help if needed
Some items are actually difficult to clean; so investing a lot of money in equipment and extra hours in cleaning a sofa might not be feasible. You might not need these gadgets for the rest of the year, so it is better to call a professional cleaning service and have it done right. It will save you a lot of trouble and anxiety.