Tea vs coffee: Which is better for your health?
Tea vs coffee: Which is better for your health?
Jul 14, 2022, 10:41 am
2 min read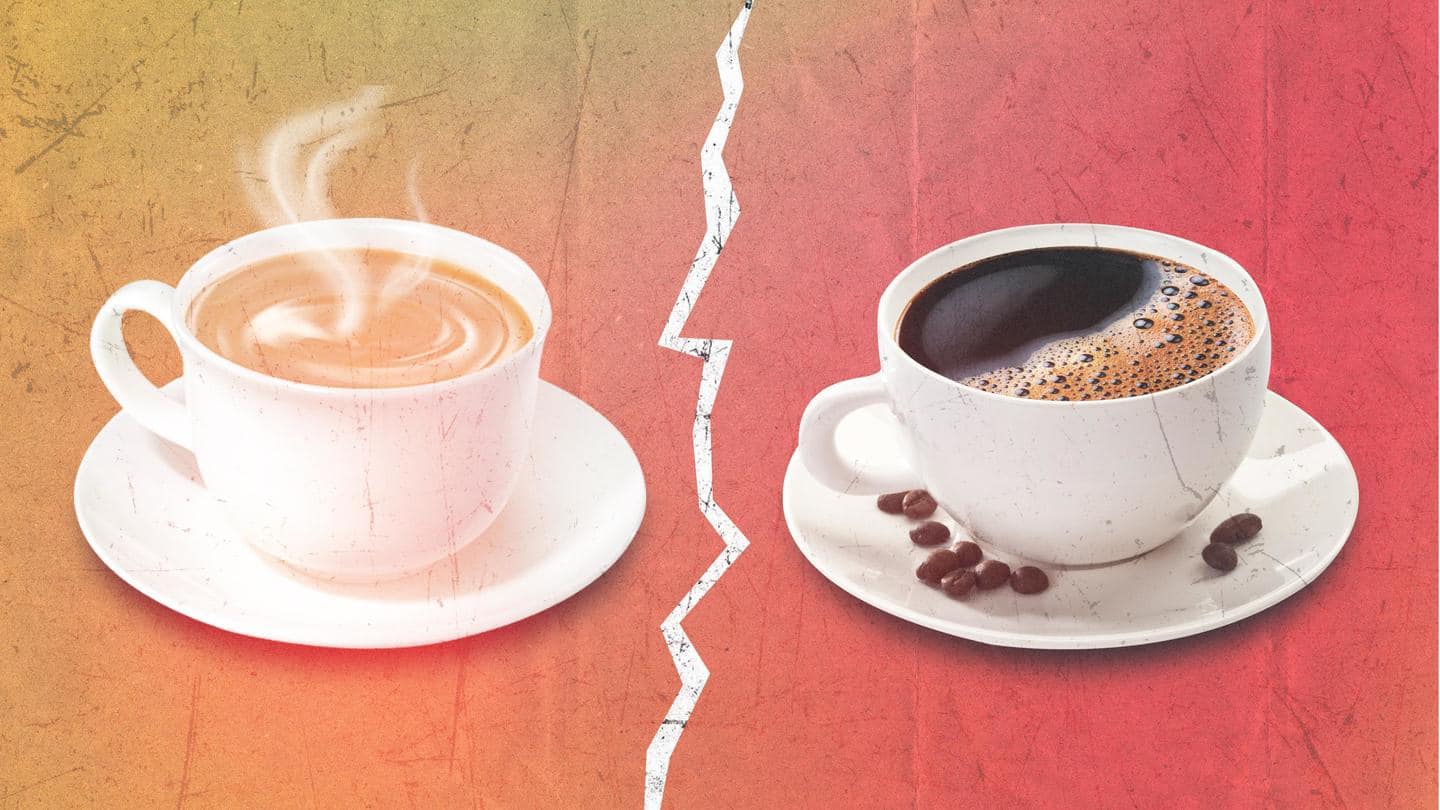 There is a constant debate between tea and coffee lovers about which is healthier and offers more energy. While a hot cup of tea can relax you after a tiring day, a strong mug of coffee can instantly charge you up in the morning. However, both beverages are loaded with antioxidants and have their own benefits to offer. Here's more to it!
Health benefits each beverage offers
High in polyphenols, tea helps lower the risk of stroke, deadly heart diseases, and type-2 diabetes. It also controls inflammations, blood pressure levels, and cholesterol while regulating body temperature and insulin sensitivity. Coffee, on the other hand, protects your brain cells and lowers blood sugar, and oxidative stress while increasing concentration and energy levels. It also reduces the risk of Parkinson's or Alzheimer's.
Difference between tea and coffee
There are 96 milligrams of caffeine in eight ounces of brewed coffee and 47 milligrams of caffeine in eight ounces of brewed black tea. Tea contains antioxidants like epigallocatechin-3 gallate and theaflavins while coffee contains powerful antioxidants like caffeic acid and chlorogenic acid. Both contain different types of polyphenols, which are potent antioxidants that protect against cancer and heart diseases.
Tea vs coffee for weight loss
Both tea and coffee are effective for weight loss, so the choice depends on your purpose. If you are a gym freak, then some coffee before working out can keep you energized while doing your exercises and help you burn more calories. If you are trying to lose weight by simply dieting, then green tea is a healthier option as it boosts your metabolism.
Energy-boosting levels of tea vs coffee
The high content of caffeine in coffee gives you energy, reduces tiredness, and promotes concentration and alertness by blocking adenosine and stimulating dopamine levels. Lower in caffeine, tea contains a powerful antioxidant called L-theanine that stimulates your brain and offers anti-stress effects. It kills the drowsy feeling and gives you a relaxed and smooth boost, unlike coffee which gives an instant kick.
Both beverages have potential health benefits. If you want a quick energy boost, opt for coffee but if you prefer a more gradual increase in energy with some relaxation, choose tea. However, both should be had in moderation to keep a check on caffeine intake.