Google's Valentine's Day Doodle is fun and adorable
Google's Valentine's Day Doodle is fun and adorable
Feb 14, 2022, 11:47 am
2 min read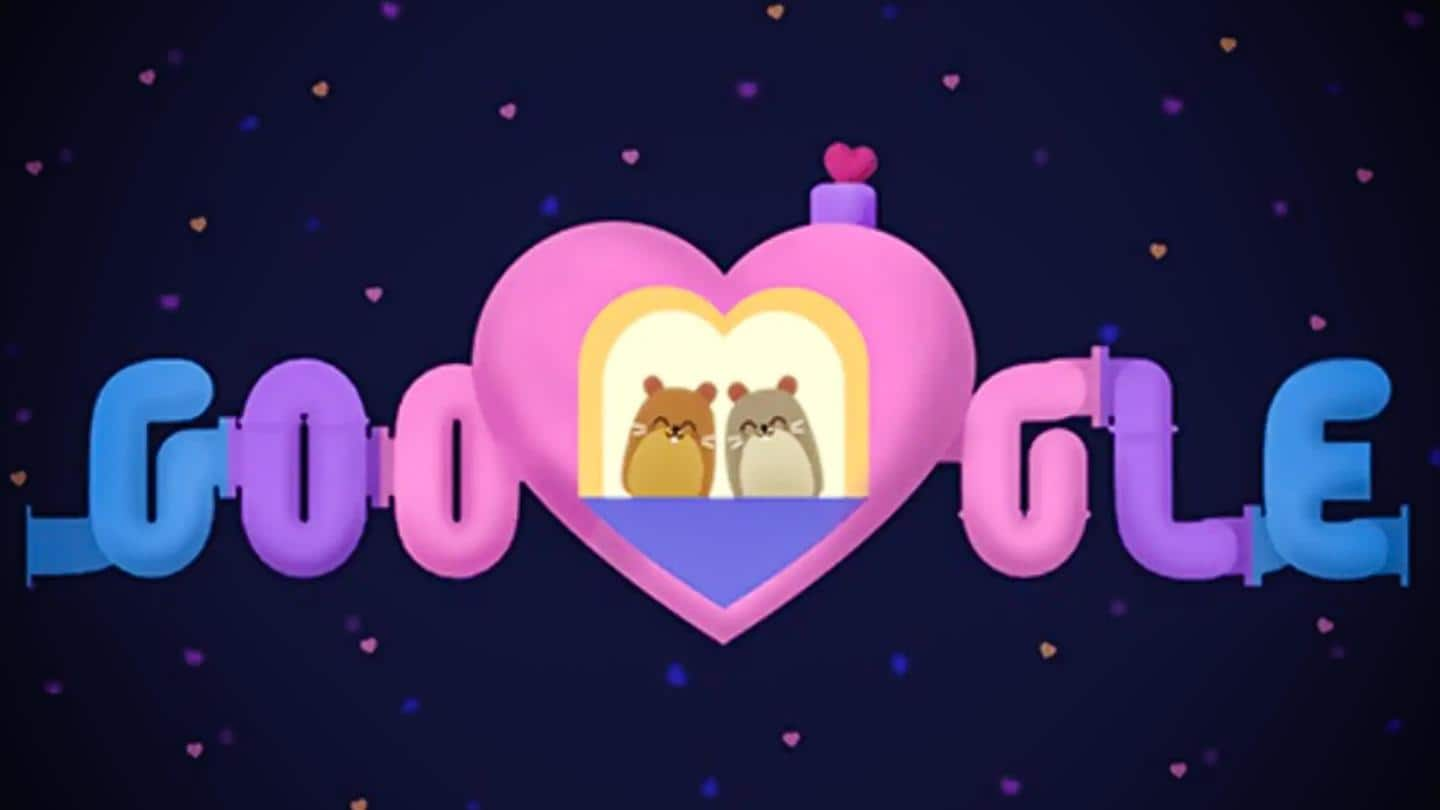 Happy Valentine's Day 2022! Before you step out for your date or start cooking for your partner, go check today's Google Doodle. It is simply adorable! It is an interactive 3D game that tasks you to reunite distanced lovers. The only twist--they are a pair of hamsters in space! So once you're done coochie-cooing at their adorable appearance, get ready to play.
A pair of hamsters in space is in love! As one hamster presents a rose to the other, it lets out a sudden sneeze causing them both to toss off in different directions. Separated on the precious day, the poor lovers need your help. All you need to do is set the maze, made of Google's 3D logo, straight for them to reunite.
"Sometimes love takes you by surprise. It can be full of twists and turns, but through all its ups and downs, it can still bring the world closer together (no matter the species)." Citing the hamsters: "Can you piece their path together and clear the way for them to scamper into each other's precious paws? As they say, home is where the heart is."
2021 Valentine's Day Doodle
Last year, Google Doodle had a lot of glitters and scattered letters of their logo to celebrate the beautiful day. Their message read, "At the heart of each Valentine's Day, there's one unifying emotion that always sticks around year after year: love! So today, let that special someone know that you love them to pieces—a million tiny sparkly ones at that! Happy Valentine's Day!"
Google Doodle is a temporary change of the logo on Google's homepage to observe special events, holidays, and prominent historical figures. Doodles began as simple images with hover text descriptions initially. Gradually, they increased in frequency and complexity from the early 2010s to hyperlinked and animated versions. The first animated doodle, in January 2010, honored Sir Isaac Newton. The first-ever interactive doodle celebrated Pac-Man.