Parliament lost 14 days, government now rushes to clear logjam
Parliament lost 14 days, government now rushes to clear logjam
Mar 22, 2018, 07:35 pm
3 min read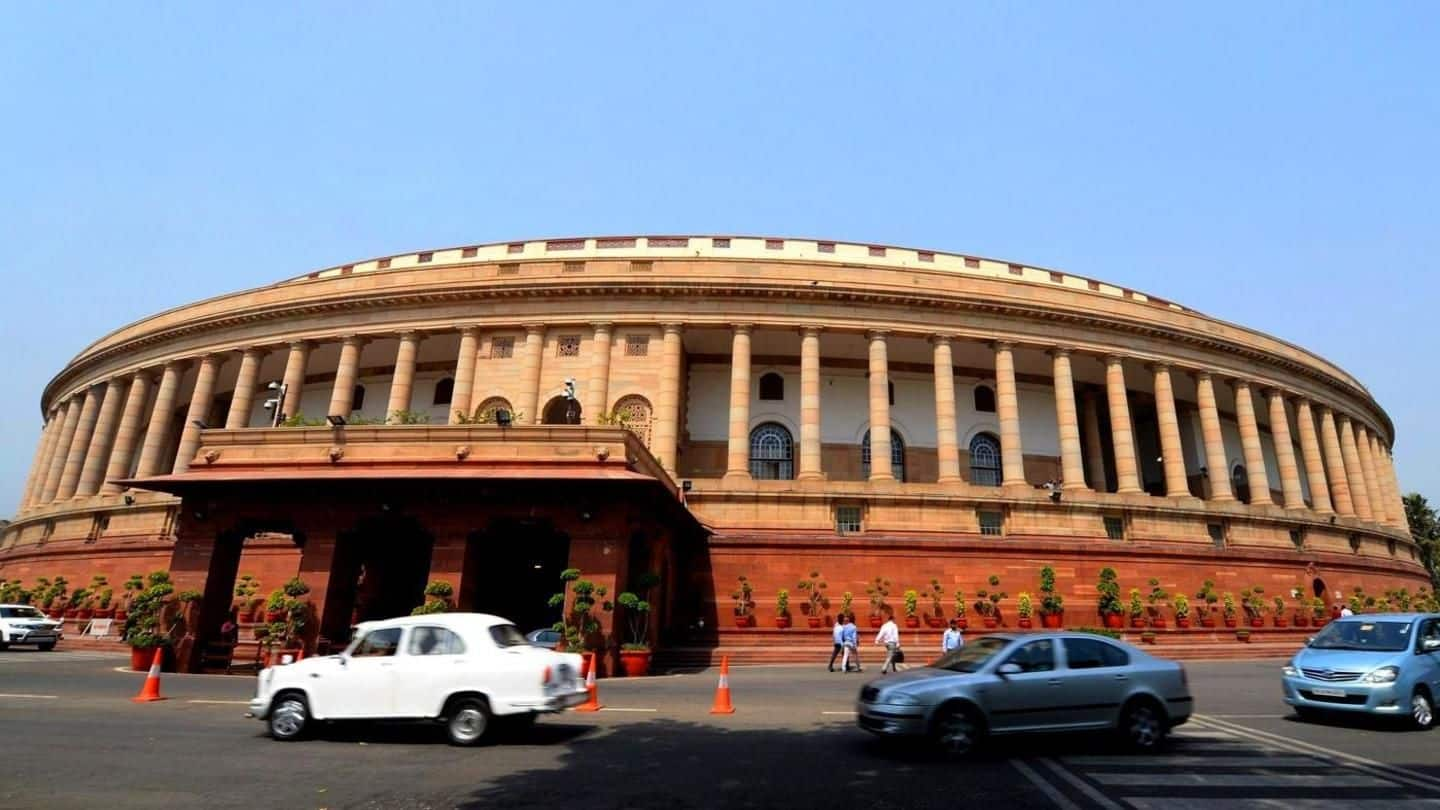 Since the Parliament reconvened on March 5, proceedings have been washed out every day as various parties haven't stopped protesting. Ironically, the House hasn't even been able to take up no-confidence motions against the government. Union Minister Vijay Goel said he would now visit Opposition leaders' houses to convince them to resume proceedings. Here's all about it.
What's happening in the Parliament?
For TDP, which is leading the no-confidence motion, the issue is of special status to Andhra Pradesh. Its demand has found support from the Congress, Trinamool Congress, CPI(M) and Asaduddin Owaisi's party. Meanwhile, AIADMK MPs protested outside Parliament demanding a Cauvery water management board. Others have been loudly demanding probe into banking scams, quota hikes and more, forcing daily adjournments.
MPs have functioned for 6% of the minimum hours mandated
Rajya Sabha MPs are supposed to function for at least six hours a day; that's 78 hours till yesterday. In 13 days, they have clocked in just 6% of the mandated duration. Notably, Goel says Rs. 2.5L is spent per minute in running the Parliament. While there is no linear relation in calculating the amount of money lost, but it is humongous.
Meanwhile, only five of 32 planned bills have been processed
Meanwhile, only five of 32 planned bills have been processed in either House; incidentally, 22 of these were pending from previous sessions. The longest any House has functioned is one hour (March 8), and this has happened just once. In seven cases, the House had to be adjourned within two minutes. On three days, they functioned for less than 10 minutes daily.
Vijay Goel slams opposition for "debating on TV, not Parliament"
Goel has now said the government is willing to discuss the no-confidence motions against it. He slammed Opposition leaders for "debating outside and on TV channels but not in Parliament," and protesting in the Well "and then say(ing) it is the government's job to run them." But the government has more to say on various issues than the opposition, he asserted.
But why is it willing to face a no-confidence motion?
Goel will visit houses of various Opposition leaders, including Congress, TDP and AIADMK, and convince them call stop protests, he said. BJP has nothing to worry about the no-confidence motion since it already has 307 members in the Lok Sabha. Chances of it being passed are close to nil. It was only intended as a warning to the party ahead of the 2019 elections.