Before Modi takes oath, understanding how Union Cabinets are formed
Before Modi takes oath, understanding how Union Cabinets are formed
May 30, 2019, 02:58 pm
4 min read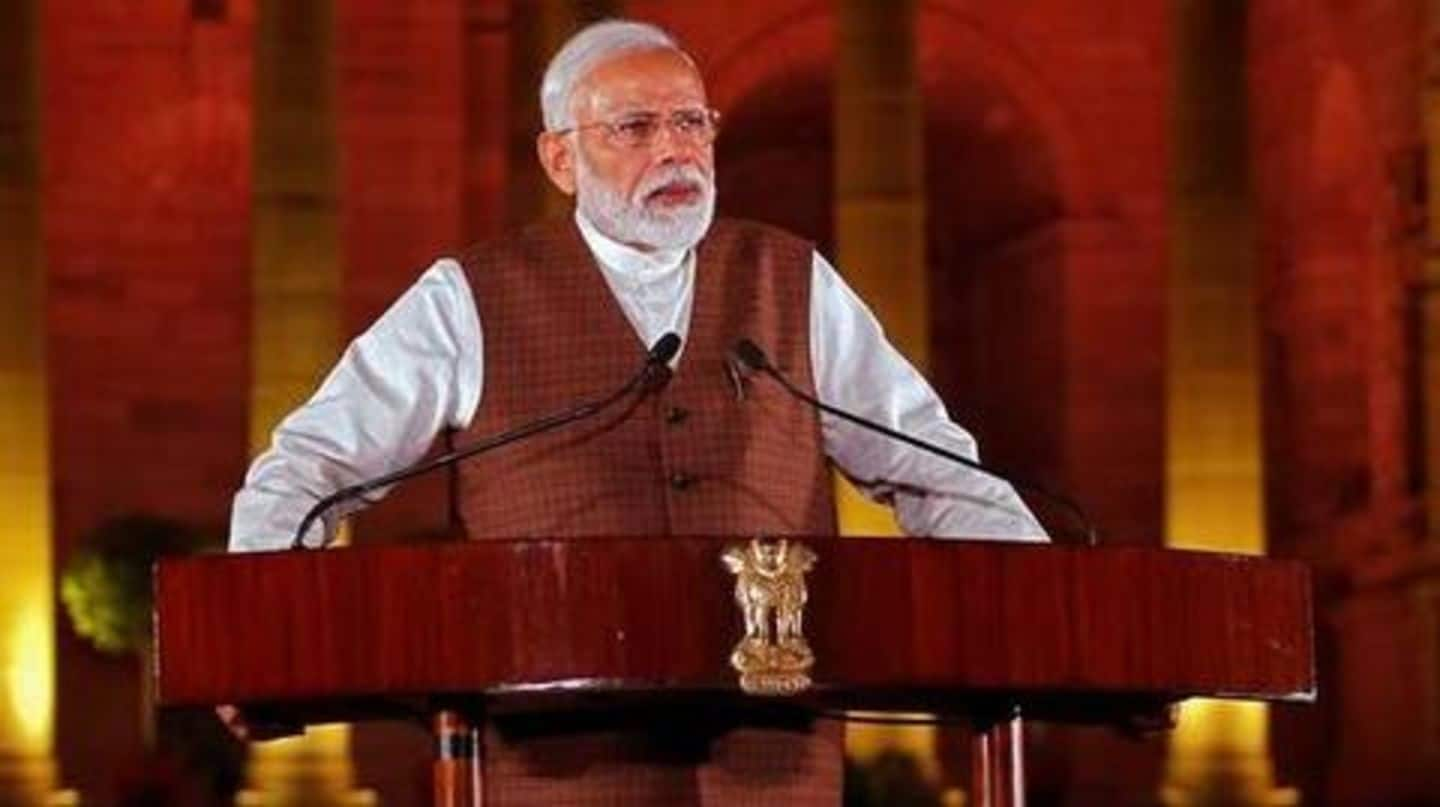 Who will be a part of Narendra Modi's Cabinet, is a question which has kept political analysts busy since BJP got a thumping victory in 2019 general elections. Though the saffron party is well above majority to form the government on its own, it is taking friends along. But what exactly is a Union Cabinet and how are ministers selected? Let's answer your questions.
Union Cabinet is like an office, only it has politicians
Think of a Union Cabinet as an organization. Like an office has various departments, which are led by leaders, a Union Cabinet has politicians. The Prime Minister serves as the CEO of the company-- all decisions are finally taken by him/her. In a country like India, PMs typically choose representatives from different backgrounds to ensure every community has a voice in the government.
Cabinet ministers are helped by MoS in policy-making
A Cabinet minister can be chosen from either Rajya Sabha or Lok Sabha. In case the minister is unelected, he/she gets six months to win polls. While a Cabinet minister works like a head of the department, he/she is assisted by junior ministers called Minister of State(MoS). Meanwhile, MoS (Independent Charge) doesn't work under anyone and directly reports to the PM.
Sometimes allies support government in exchange of Cabinet positions
In case a party doesn't get full majority in the Lok Sabha, the government is formed with the help of allies. Such has been the norm in Indian politics that allies lent support only when they get a Cabinet position. It can be anything from Defense to HRD or Railways, and the single largest party has no choice but to accommodate the demands.
Vajpayee laid the blueprint of running coalition government
Late PM Atal Bihari Vajpayee was the first leader to run an NDA coalition government for five years. Between 1999 and 2004, he successfully managed his own party and allies like DMK, Trinamool Congress, Shiv Sena, and Akali Dal. Vajpayee gave George Fernandes, the first socialist leader who lent support to his government, the ministry of Defense. Nitish Kumar and Sharad Yadav got Railways and Labor, respectively.
However, Vajpayee gave key Cabinet positions to BJP leaders
Barring Defense, Vajpayee kept core ministeries with BJP. LK Advani, Jaswant Singh, Yashwant Sinha, Murli Manohar Joshi, Venkaiah Naidu, Pramod Mahajan, and Arun Jaitley got Home, External Affairs, Finance, HRD, Rural Development, Telecom, and Law respectively.
Dr. Manmohan Singh followed Vajpayee's advice during first tenure
Vajpayee was succeeded by Dr. Manmohan Singh and he had a word of advice for the Congress leader. The BJP veteran apparently told Dr. Singh to not give Cabinet Committee on Security to an ally. Taking his advice, Dr. Singh gave Home, Defense, External Affairs and Finance to Congress leaders in 2004. In 2009, however, things changed and UPA had to please allies.
The allies weren't left behind in UPA-II
UPA-II was formed with the help of allies and chairperson Sonia Gandhi had to keep them happy. As a result, the NDA model was followed. NCP Chief Sharad Pawar got Agriculture, Consumer Affairs, Food, and Public Distribution; while DMK leader TR Baalu was given Road Transport & Highways and Shipping. Meanwhile, RJD's Lalu Prasad Yadav got Railways.
In 2014, Modi accommodated allies. Will he, this time?
When Modi came to power for the first time, he gave allies a seat on the table. Ram Vilas Paswan of LJP and SAD's Harsimrat Kaur Badal, as well as Anant Geete, got portfolios, but not important ones. If talks in political corridors are to be believed, Modi has decided to give one cabinet and one MoS to his allies, this time.
Notably, Modi needs the help of allies in Rajya Sabha
This time, the historic mandate has ensured Modi will call the shots. The allies can't pressurize him to give them Cabinet positions, but he needs their support in Rajya Sabha. In his last tenure, several bills were delayed as the Upper House didn't give them a nod. Modi knows all this which is perhaps why he is keeping developments a secret.