Deserve benefit of doubt: Supriyo on 'break your leg' controversy
Deserve benefit of doubt: Supriyo on 'break your leg' controversy
Sep 19, 2018, 01:16 pm
2 min read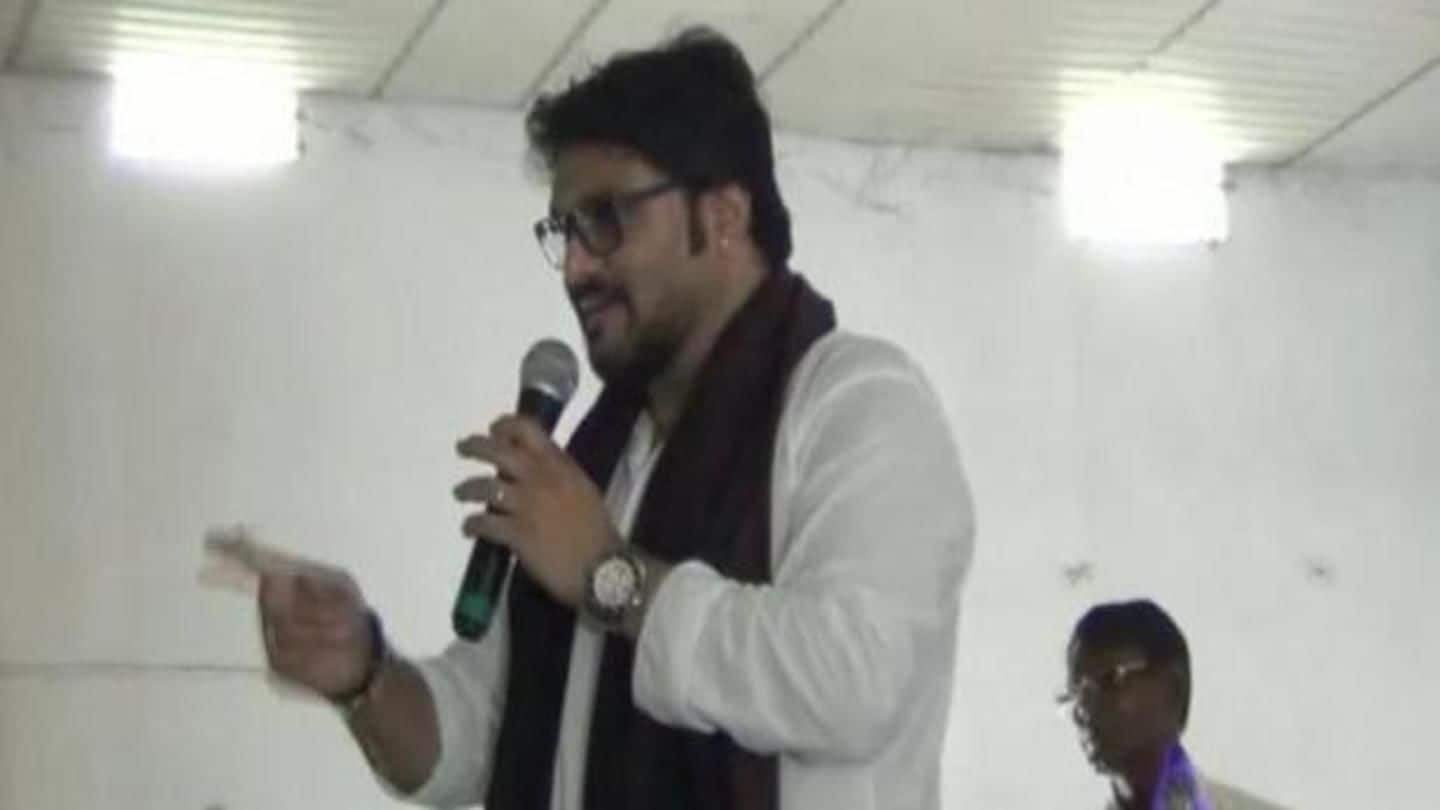 Union Minister Babul Supriyo, who is at the center of a controversy for saying he will break a man's leg, said on Wednesday that he deserved the benefit of doubt. Speaking to channel Mirror Now, Supriyo, said he knew he was a public figure and these controversies would happen. Supriyo made these comments at an event in Asansol for differently-abled, which sparked a row.
Distracted by man's actions, Supriyo says he'll break his leg
The event was meant to donate wheelchairs and other equipment to the differently-abled, and Supriyo lost his cool. He was caught on camera asking a man why was he was constantly moving. "What happened to you? Any problem? I can break one of your legs and can give you a crutch," he said. Subsequently, he even 'ordered' security members to 'break the leg'.
Here is a video of the incident
Notably, Supriyo isn't regretting the words, says no clarification needed
Despite garnering criticism, Supriyo didn't regret the action. What he regretted was how this became national news, he told the channel. "It's part of an entire two-hour program, and I really don't have to give any clarification. I exactly know what happened," he said. He added it wasn't right for anyone to take one portion and create controversy, and he deserved the benefit of the doubt.
Don't need to get into argument, says Supriyo
"In the era of trolling, it's important to know the perspective. A person should be given a benefit of doubt. I don't want to get into argument. I am in public life, there are going to be controversies and I have to deal with it," he said.
Have no defense to give, don't blame media either: Supriyo
Further, Supriyo added he didn't have any complaints, neither was he blaming the media for playing the clip. He also said the Opposition will do its job with the controversial clip and he has no clarification to give. "I don't regret what I said, but I regret the fact that we have reached the stage where such trivial issues, become national news," he said.
Have a look at the clarification (which Supriyo didn't give)