Bihar CM Nitish Kumar expands Cabinet, ignores ally BJP
Bihar CM Nitish Kumar expands Cabinet, ignores ally BJP
Jun 02, 2019, 06:38 pm
3 min read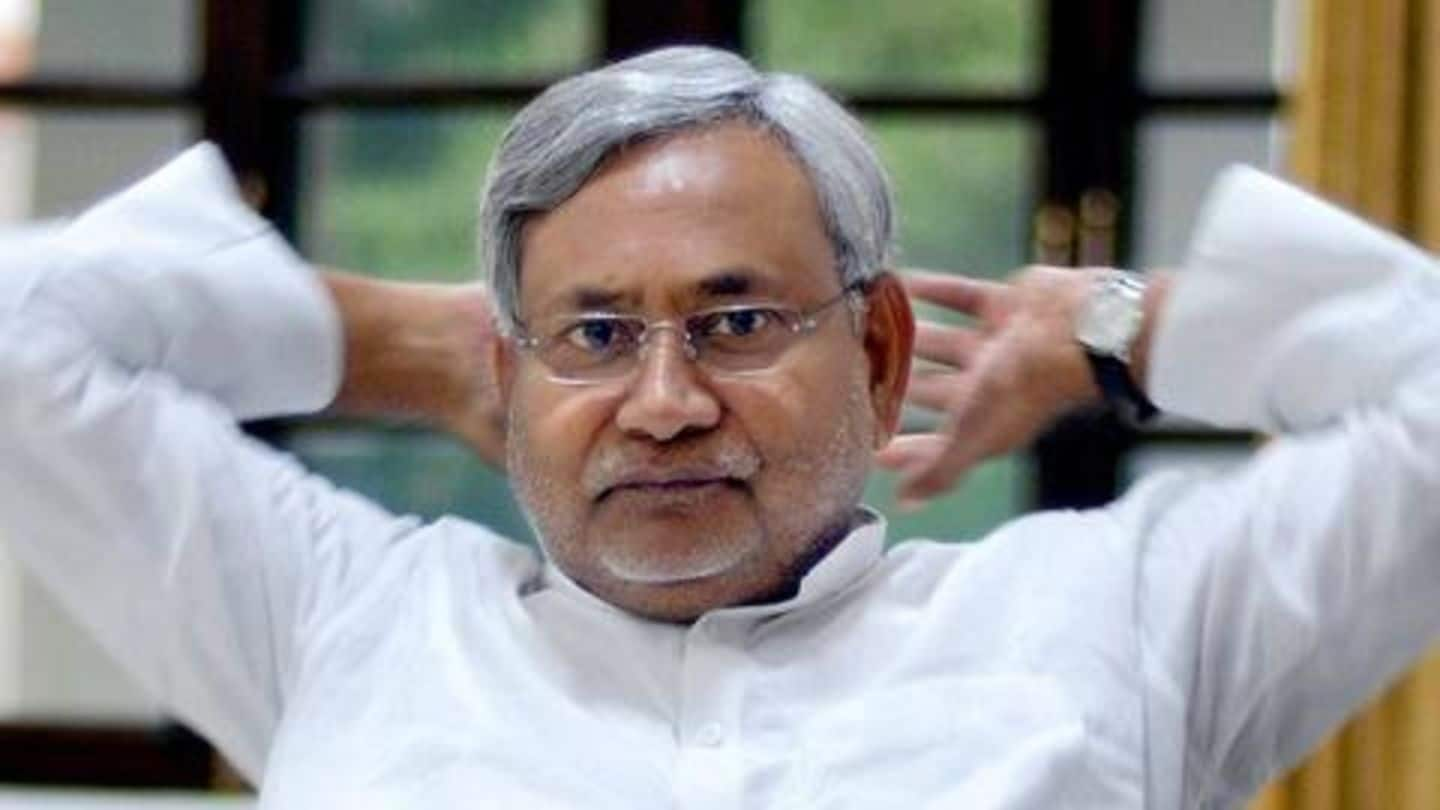 On Sunday, Bihar Chief Minister Nitish Kumar expanded his Cabinet by inducting eight new members. While this seems like a normal exercise, the fact that Kumar gave only one berth to ally BJP hogged attention. The other ally LJP was also overlooked. Afterward, Kumar said he offered one berth to BJP, but the party wasn't "too keen". Is everything alright between the allies?
Backstory: Let's understand why BJP and JD(U) are at loggerheads
This week, when Prime Minister Narendra Modi took the oath, along with his ministers, Kumar's JD(U) was ignored. JD(U) was given a single berth in the Union Cabinet and Kumar opined that representation should be proportional to the strength of parties in Parliament. To recall, BJP-JD(U)-LJP joined hands to fight polls in the 40-seated Bihar. Their alliance won 39 Lok Sabha seats.
Bihar's victory is not someone's personal victory, Kumar had said
In an apparent swipe at BJP, Kumar said, "No one should have any confusion that the victory which was registered by NDA in Bihar - it's the victory of the people. If somebody is claiming that this is his personal victory, then they are delusional."
All new Cabinet ministers belong to JD(U)
It seems Kumar returned to Bihar, angrily and his emotions were reflected in his decision. Earlier his Cabinet had 25 ministers, and now the strength stands at 33. The ministers who took oath on Sunday are Ashok Choudhary, Shyam Rajak, Narendra Narayan Yadav, Sanjay Jha, Ramsewak Singh, Lakshmeshwar Rai, Neeraj Kumar, and Bima Bharti. Notably, all the new Cabinet ministers belong to JD(U).
Meanwhile, Sushil Kumar Modi said BJP will fill Cabinet later
Notably, BJP was offered one berth but the party has chosen to leave it vacant. "Nitish Kumar has offered BJP to fill the vacant ministerial seat. BJP decided to fill it in future," wrote deputy CM Sushil Kumar Modi on Twitter. Kumar also downplayed this development. He said, "Vacancies from JD(U) quota in the Cabinet were empty so JD(U) leaders were inducted."
Everything is fine with BJP: Kumar
Bihar CM Nitish Kumar on cabinet expansion: Vacancies from JDU quota in the cabinet were empty so JDU leaders were inducted, there is no issue with BJP, everything is fine pic.twitter.com/376FlJVdFF

— ANI (@ANI) June 2, 2019
Looks like Kumar has started preparing for assembly polls
Kumar's move has an underlying message for BJP. The ministers who were inducted in the Cabinet belong to various communities. Two legislators belong to mahadalit community, two are from extreme backward castes, and two belong to forward caste. Kushwaha and Yadav communities got one legislator each. It seems Kumar is reaching out to separate vote banks before 2020 assembly polls in Bihar.