Bihar politics: A 'kheer' recipe takes center stage
Bihar politics: A 'kheer' recipe takes center stage
Aug 27, 2018, 12:12 pm
2 min read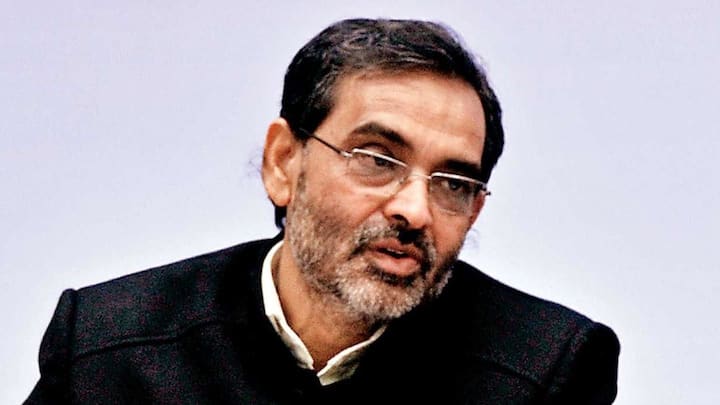 A recipe for 'kheer', as explained by Upendra Kushwaha, has hinted at new political scenes in Bihar. Kushwaha, a minister in Prime Minister Narendra Modi's cabinet, spoke about taking milk from Yadavs (implying the RJD) for preparing the sweet dish. Till now seat sharing in Bihar for upcoming Lok Sabha elections is undecided and Kushwaha may have hinted at a possible ally.
Kushwaha hints at possible politics re-alignment
Speaking at the 100th birth anniversary of former Bihar CM BP Mandal on Saturday, Kushwaha hinted at possible political re-alignment. "One can prepare kheer with milk from the Yadavs and rice from the Kushwahas," he said. He added sugar will be taken from Brahmins, Tulsi from Choudharyji (RLSP Bihar chief Bhudev Choudhary), and dry fruits from the Dalits and backward classes, for delicious 'kheer'.
Reading between lines: What Kushwaha's statement means
Yadavs make 14% of Bihar's vote bank, most of them are loyal to RJD. The community is famous for cattle rearing and milk business. The koeris (Kushwaha's community) are into agriculture and make for 4-5% of Bihar's population. Kushwaha's statement can be seen as an attempt to improve seat sharing for his party Rashtriya Lok Samta Party.
Kushwaha's recipe gets thumbs-up from Tejashwi Yadav
That Kushwaha is displeased with this Bihar-ally BJP came to light when he hinted his party will contest solo in Madhya Pradesh's assembly polls. Interestingly, his 'kheer' recipe found a taker: Tejashwi Yadav, who has been handling RJD's reins after patriarch Lalu Prasad Yadav went to prison. "No doubt Upendra Ji, delicious and nutritious kheer is a must for hardworking people," Tejashwi tweeted.
This is a good recipe, Tejashwi tweets
नि:संदेह उपेन्द्र जी, स्वादिष्ट और पौष्टिक खीर श्रमशील लोगों की ज़रूरत है। पंचमेवा के स्वास्थ्यवर्धक गुण ना केवल शरीर बल्कि स्वस्थ समतामूलक समाज के निर्माण में भी ऊर्जा देते हैं। प्रेमभाव से बनाई गई खीर में पौष्टिकता, स्वाद और ऊर्जा की भरपूर मात्रा होती है। यह एक अच्छा व्यंजन है। https://t.co/cfBR3bBePm

— Tejashwi Yadav (@yadavtejashwi) August 26, 2018
BJP downplays Kushwaha's comments, calls it symbolic
Amid talks of a new alliance, BJP downplayed Kushwaha's statements and advised against reading between the lines. Nityanand Rai, Bihar BJP chief, called it a symbolic statement and said both rice and milk belong to the nation. "Kheer is made by everyone's contribution and should reach to everyone. In the sense that development should reach everyone," he said.