Congress leader hid Nizamuddin visit; family tests positive for coronavirus
Congress leader hid Nizamuddin visit; family tests positive for coronavirus
Apr 10, 2020, 05:08 pm
3 min read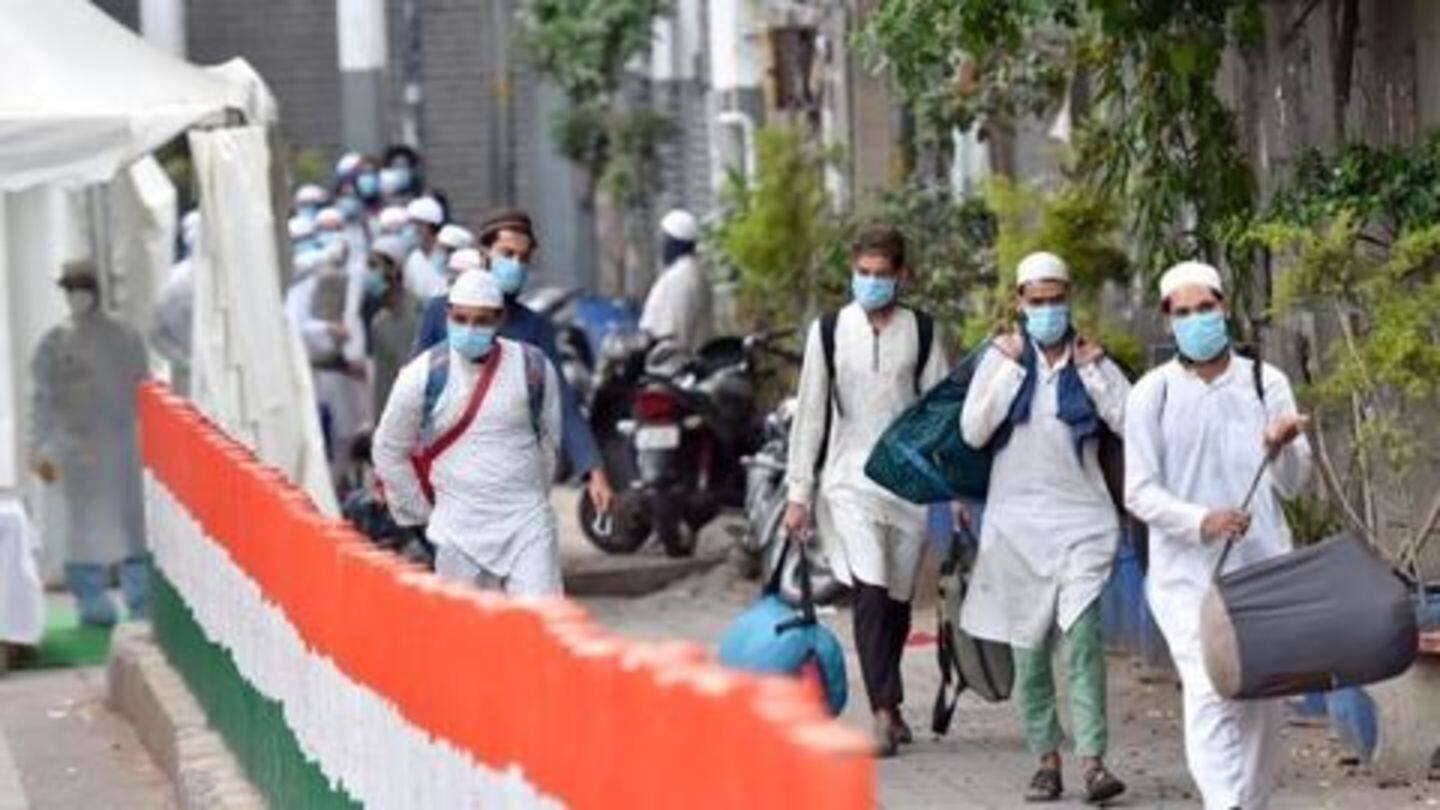 Delhi Police have booked a Congress leader, a former civic councilor, for hiding his visit to Nizamuddin Markaz, which became India's biggest coronavirus hotspot, last month. Due to his negligence, the area where he lives has been declared a containment zone and the movement of the public is completely restricted there. He tested positive for COVID-19, and so did his wife and daughter.
How did Nizamuddin Markaz become India's hotspot?
In March, the Islamic sect Tablighi Jamaat held an event in the 100-year-old complex, where clerics from many countries (including those where coronavirus outbreak had happened) were invited. The congregation went on for days and was attended by thousands. A large chunk of attendees returned to their native places, carrying the infection with them. Later, the complex was sanitized and the area sealed off.
Tracing and isolating Tablighi Jamaat members became government's top priority
Officials have dedicated the last few days in tracing the Tablighi attendees, isolating them, and finding out whom they possibly infected. In Uttarakhand, the police gave a 24-hour deadline starting Sunday, warning the Jamaatis that if they don't come forward to report their recent trips to any such event, they would be booked for murder. In fact, cases were filed against two.
The leader didn't show any symptoms initially, said official
In Delhi, no such order was passed but authorities asked attendees to report their visits and take all the necessary precautions. Despite this, the Congress leader hid crucial information. "When we were doing inquiries, he was not showing symptoms either. But later when we did technical investigations, his link was clearly established, that he had visited the Tablighi Jamaat gathering," a senior official said.
Politician defied home quarantine, was booked under relevant sections
According to police, the former politician was home quarantined but during verification, he wasn't found in his home in Deenpur in southwest Delhi. He has been booked under IPC Sections 188 (disobedience to order duly promulgated by public servant), 269 (negligent act likely to spread infection of disease) and other relevant sections of the Epidemic Disease Act. His wife is the current area councilor.
The area with 250 homes, has now been sealed off
Officials fumed that the politician jeopardized the health of his family members and the locality. Along with his kin, he has been admitted to Ambedkar Hospital. The Deenpur village, having 250 homes, has been sealed off. "All villagers have been advised to stay indoors. Even for essential supplies, they have to contact government agencies," the official added. There are 720 coronavirus cases in Delhi.