Congress leaders want Kareena Kapoor to contest polls from Bhopal
Congress leaders want Kareena Kapoor to contest polls from Bhopal
Jan 21, 2019, 05:11 pm
3 min read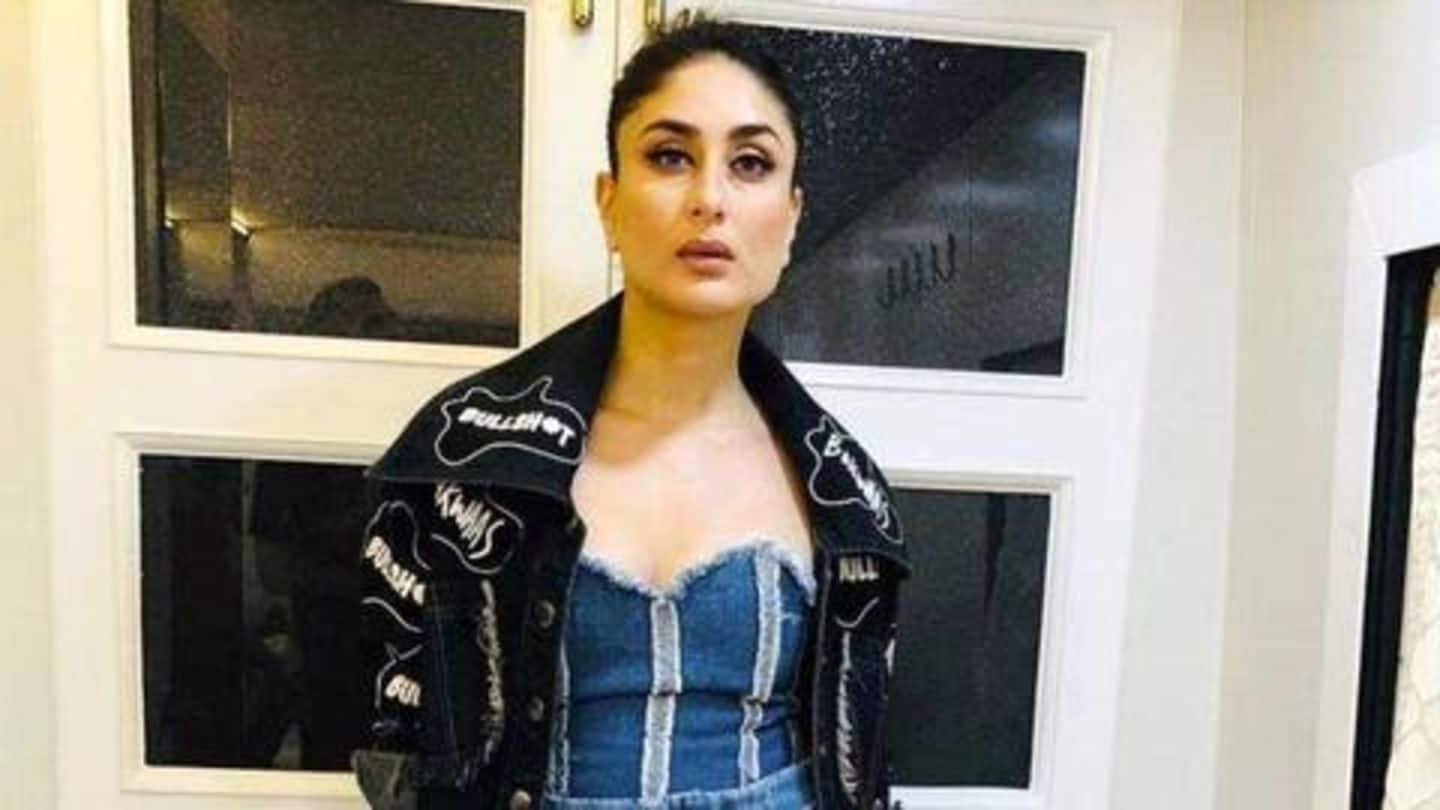 With election season upon us, Congress leaders in Madhya Pradesh think giving a Lok Sabha ticket to actress Kareena Kapoor Khan from Bhopal will help in defeating Bharatiya Janata Party. The strange idea is the brainchild of Congress leaders Guddu Chauhan and Anees Khan. Notably, Bhopal is a BJP bastion. The grand old party hasn't tasted success in the constituency since 1984. Here's more.
Youth will vote for Kareena, think Congress leaders
According to an India Today report, Chauhan and Khan told the party's leadership about Kareena's huge fan following. They were confident the youth of the constituency will vote for the actress. Further, the duo claimed Kareena's connection to Bhopal might ensure her victory. Kareena's husband Saif Ali Khan and his Pataudi family have strong ties with the city.
Saif's grandfather married the daughter of Bhopal's Nawab
The Pataudis hail from a town near Gurugram but links with Bhopal were established after Saif's grandfather Iftikhar Ali Khan Pataudi married Begum Sajida Sultan in 1939. Begum Sajida was the second daughter of Hamidullah Khan, the last ruling Nawab of Bhopal. After Sajida's death in 1961, her son Mansoor Ali Khan Pataudi got the estates and titles associated with Nawabs of Bhopal.
Tiger Pataudi contested from Bhopal but lost
Notably, Saif's father, 'Tiger' Pataudi contested from Bhopal on a Congress ticket in 1991 but was defeated by BJP's Sushil Chandra Verma. He was defeated by a margin of over one lakh votes but Congress leaders feel Kareena, his daughter-in-law, will win easily. Chauhan and Khan want to discuss this proposal with Chief Minister Kamal Nath. They are hoping to fix a meeting.
In absence of 'neta', Congress going for 'abhineta': BJP
Obviously, BJP was amused by this development and didn't leave a chance to take potshots. Alok Sanjar, the current MP of Bhopal, said Congress didn't have any neta (politician) so they turned towards abhineta (actor). He claimed Congress had no competent local leaders, hence was forced to 'import' candidates from Mumbai. Sanjar said he was confident BJP will win Lok Sabha seat from Bhopal.
Recently, Narendra Modi met many Bollywood stars
While Congress leaders are pitching for Bollywood candidates, the BJP also seems to be betting on the glamor world. Prime Minister Narendra Modi met several Bollywood celebrities recently. Though the reasons were varied, from the inauguration of National Cinema Museum to understanding the issues crippling Bollywood, the frequency of the meetings raised eyebrows. Will a Bollywood endorsement help BJP? Only time will tell.