Delhi Assembly Elections: Five most controversial candidates fighting polls
Delhi Assembly Elections: Five most controversial candidates fighting polls
Jan 26, 2020, 01:41 pm
3 min read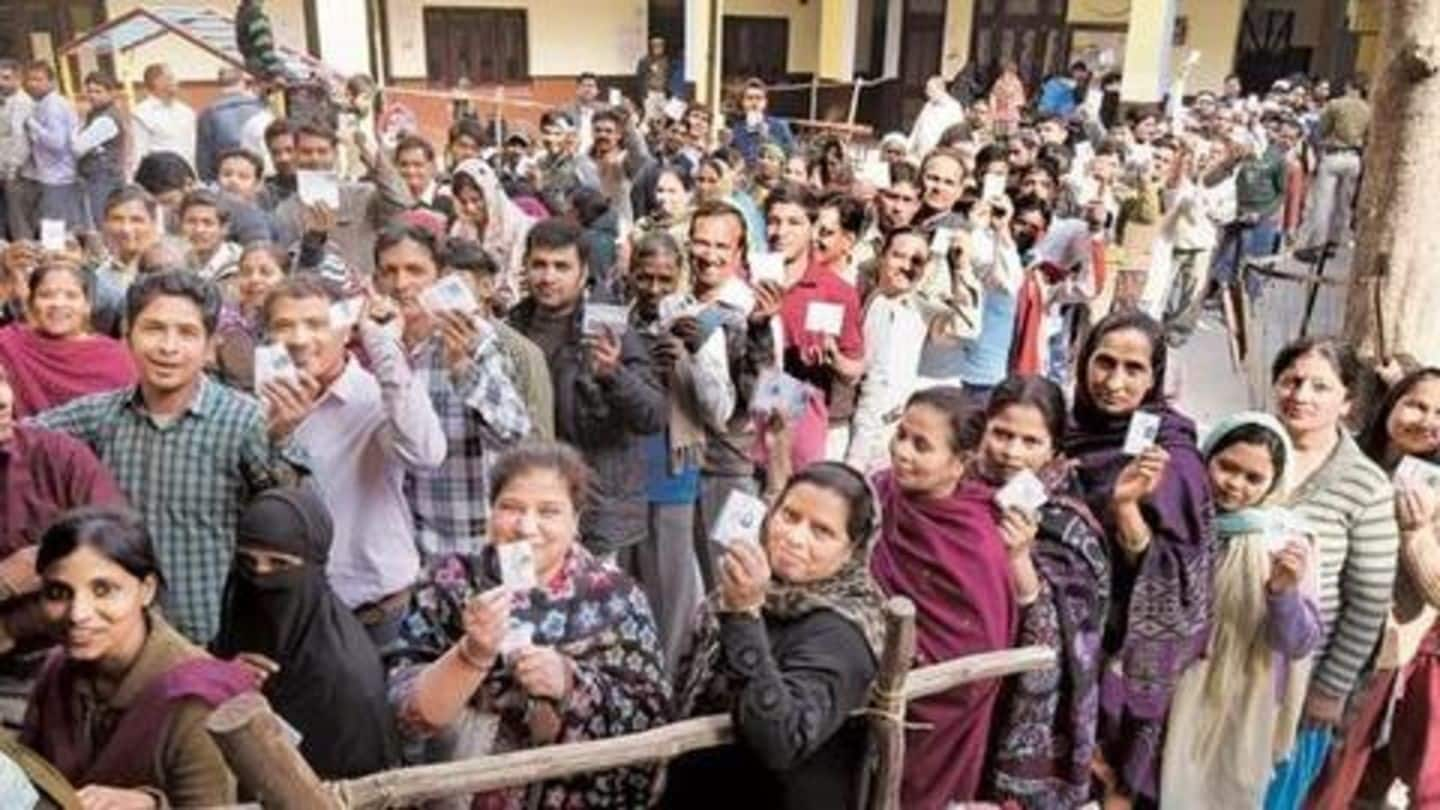 Delhi is set to go to polls on February 8, and electioneering has reached its peak. The main contenders - Aam Aadmi Party (AAP), BJP, and Congress, are eyeing the secretariat. However, in a bid to woo voters, the parties have fielded some candidates, who have a penchant for courting controversies. Here's taking a look at five of the most controversial candidates fighting elections.
Kapil Mishra, known for his communal rants, got BJP's ticket
BJP fielded Kapil Mishra, who was once a member of Delhi CM Arvind Kejriwal's inner circle, from Model Town. Infamous for passing communal remarks, Mishra hit headlines recently after he compared Delhi Assembly polls to India and Pakistan's match. EC served him a notice, but Mishra, in his reply, claimed he didn't violate the Model Code of Conduct and was merely expressing his opinions.
Mishra's 'nationalism' defense didn't impress election body, FIR ordered
However, the election body wasn't impressed with Mishra's reply and has directed Delhi Police to file an FIR against the BJP candidate. Micro-blogging website Twitter was also directed to take down his communal posts.
BJP's Twitter star Tajinder Bagga fielded from Hari Nagar
BJP, which is hoping to come to power after two decades, also gave a ticket to Tajinder Bagga from Hari Nagar. Bagga has a reputation for spreading hate speech on Twitter and is one of the loudest critics of AAP. Recently, he asked people to boycott Deepika Padukone's Chhapaak after she expressed solidarity towards protesting JNU students, who were hit by violence this month.
Congress has given ticket to AAP turncoat Alka Lamba
Meanwhile, Congress is hopingAlka Lamba, who earlier left the party for AAP and later returned "home" last year, will help it win the Chandni Chowk constituency. Last year, Lamba demanded accountability from CM Arvind Kejriwal after AAP failed to win even a single parliamentary seat in Delhi. She also reportedly claimed that only yes men of power corridors were given importance in AAP.
AAP and Lamba fought in 2018 too
In 2018, AAP and Lamba came at loggerheads after a resolution suggesting to strip Bharat Ratna from Rajiv Gandhi was passed. After outrage, however, AAP distanced itself from it, putting the blame on Lamba. But Lamba claimed she was the one who opposed it initially.
Domestic violence accused Somnath Bharti is also contesting polls
From Malviya Nagar, AAP fielded Somnath Bharti, who faces domestic violence charges. In 2015, the lawyer-turned-politician was arrested after his estranged wife Lipika accused him of beating her for a prolonged period. In April last year, a Delhi court filed charges against Bharti for harassment, cheating, and criminal intimidation. He was also booked for causing miscarriage without the woman's consent, and using dangerous weapons.
Leader, accused of inciting violence, is AAP's choice for Okhla
From the Okhla seat, AAP pinned its hopes on Amanatullah Khan, a controversial politician who was arrested in 2016 for threatening a woman. A year later, Khan was suspended from the party after his public spat with former member Kumar Vishwas earned bad press. Khan and his party colleague Prakash Jarwal were also booked for assaulting Delhi Chief Secretary Anshu Prakash in 2018.