Delhi Elections: Counting begins; will Kejriwal win this prestige battle?
Delhi Elections: Counting begins; will Kejriwal win this prestige battle?
Feb 11, 2020, 08:04 am
3 min read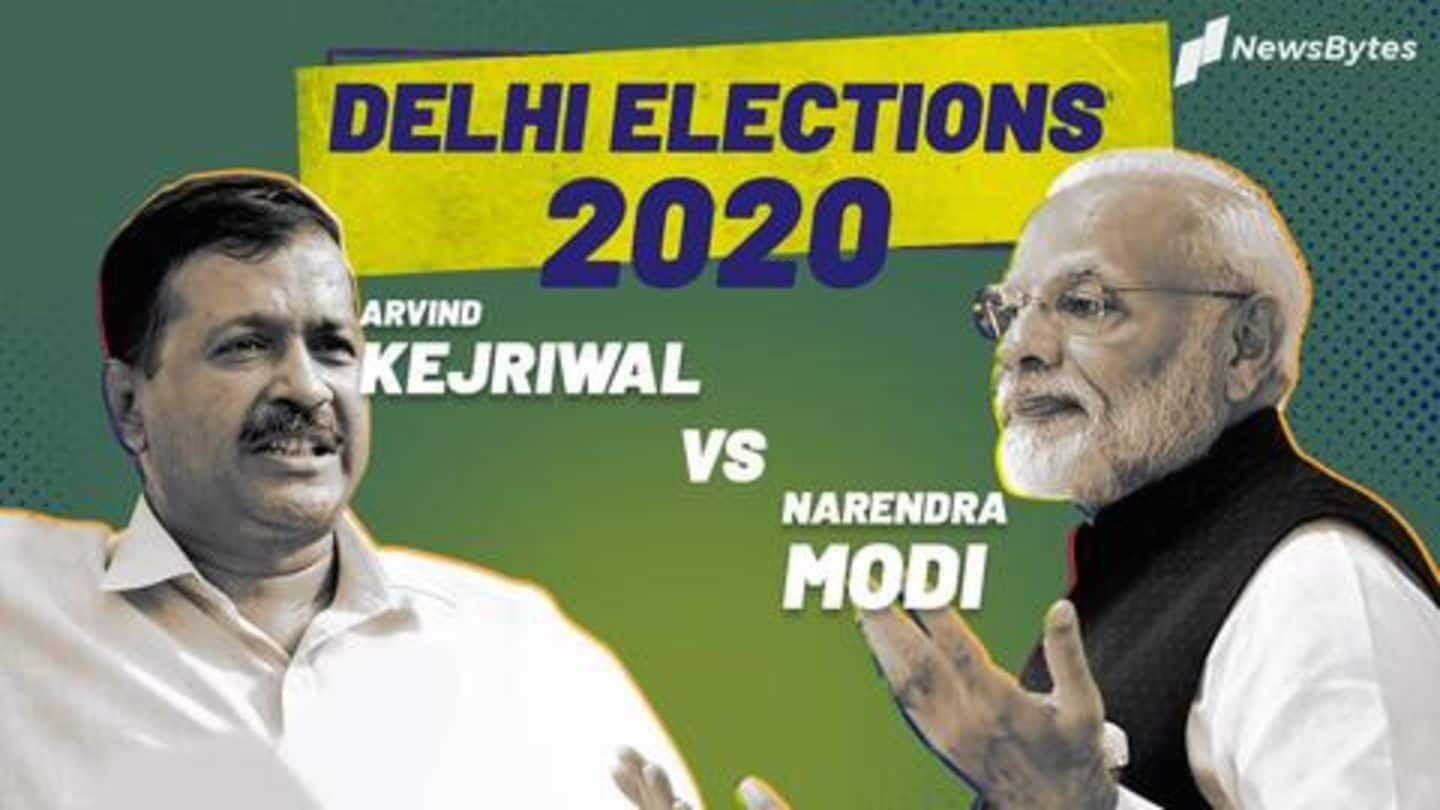 The counting of votes for the 70-seated Delhi Assembly began at 8 am today, and in a few hours, the picture will be crystal clear. For all the three major players — AAP, BJP, and Congress, a lot is at stake, but exit polls have only favored Arvind Kejriwal, the sitting Chief Minister. However, both BJP and Congress are hoping for a surprise.
A campaign shrouded in hate ended on Thursday, February 6
No other election campaign for Delhi in recent memory has been this spiteful as 2020's. Throughout electioneering, leaders, especially those from BJP, indulged in hate speech, retorted to personal attacks, and passed controversial comments. The election was pegged as a direct battle between Union Home Minister Amit Shah and Kejriwal, and the former's party didn't leave any stone unturned to slam the latter.
On Saturday, 62.59% of Delhi residents came out to vote
Residents of Delhi voiced their electoral opinion on Saturday, February 8, amid strict security arrangement. Special attention was given to security as Delhi was rocked by three firing incidents at protest sites in Jamia and Shaheen Bagh. By the end of the day, the voter turnout was registered at 62.59%. This was about 2% more than the 2019 Lok Sabha elections.
Defeating anti-incumbency, Kejriwal could return as CM for third time
A survey of voters exiting polling booths, which is called exit polls, revealed that Kejriwal will return as CM for the third time. His first stint lasted only a couple of months, but in 2015 he returned to office riding on a stunning victory. AAP won 67 of 70 seats. This time, India Today-Axis polls predicted AAP will scoop away 59-68 seats.
Like previous occasion, Congress might draw blank today as well
India Today's exit poll, on the other hand, gave Congress zero seats and predicted that BJP will win somewhere between 2 and 11 seats. Congress' poor performance is particularly distressing since the party governed the National Capital for a straight fifteen years.
We reject exit polls: Congress
As exit polls brought bad news for both BJP and Congress, they rejected the data. "Let others celebrate the exit poll results. I am confident that the results on February 11 will startle everyone," Mukesh Sharma, the chief spokesperson of Delhi Congress, said. "There are at least 20 candidates of the Congress who were involved in keen triangular contests," added Delhi president Subhash Chopra.
BJP's score won't be less than 25 seats, feel leaders
BJP's Sunil Yadav, who is pitted against Kejriwal from New Delhi constituency, was confident of winning too. "If result proved otherwise, I will not contest any elections again in my life," he said. Senior BJP leaders also assessed the situation. "The party is confident that even in the worst scenario, it is going to win at least 25-32 seats in Delhi," sources told PTI.