Jharkhand: Polls to be held in five-phases, results on December-23
Jharkhand: Polls to be held in five-phases, results on December-23
Nov 01, 2019, 05:50 pm
3 min read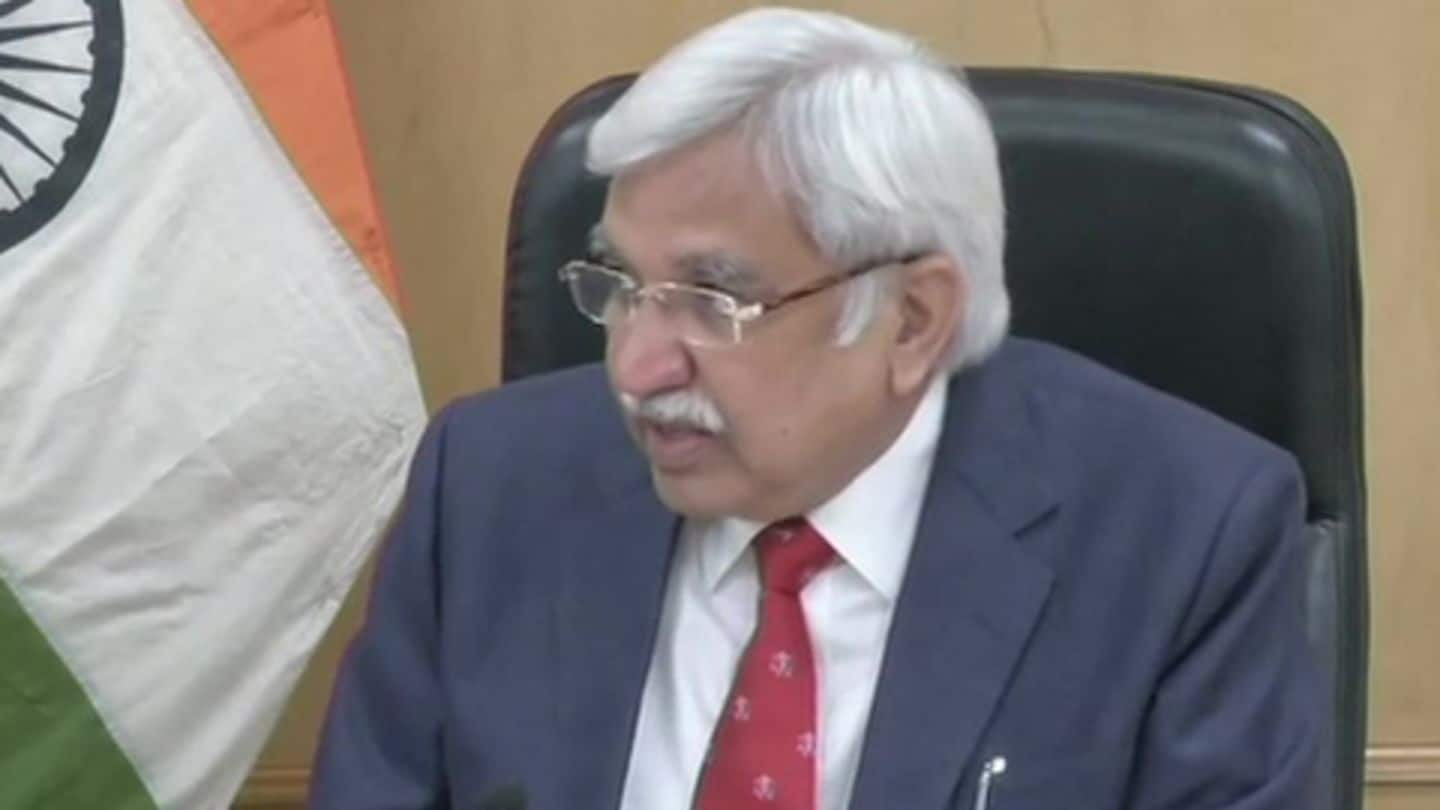 The state of Jharkhand will vote in five phases to choose its next Chief Minister, Chief Election Commissioner Sunil Arora announced on Friday. The results of Assembly polls will be declared on December 23. Polling for first, second, third, fourth, and fifth phases will be held on November 30, December 7, December 12, December 16 and December 20 respectively. Here are more details.
Arora explained why multiple phase elections are being held
Defending the decision to hold long-winding polls in the state, Arora said 13 districts in Jharkhand are affected by Maoists. He said a team of Election Commission visited Jharkhand to understand the on-ground situation. To ensure a seamless election process, there has been a 20% increase in the number of polling stations this time. The Model Code of Conduct has already been implemented.
This time, current CM Raghubar Das is aiming high
The state is currently governed by BJP's Raghubar Das, in alliance with All Jharkhand Students' Union (AJSU). In 2014, BJP won 35 of 81 seats, while AJSU scooped 17, helping the NDA touch majority mark. This time Das expressed confidence that BJP would easily win 65+ seats. He said Jharkhand can't be compared to Maharashtra and Haryana, where BJP put up a below-par performance.
About lynching, which might become election-issue, CM gave an "explanation"
As the state is heading for polls, chances are mob-lynching, which has seen a spike in Jharkhand, will become an election issue. However, Das recently said that his state shouldn't be singled out. "Is it not happening in Delhi, Bihar or Congress-ruled states? First of all, this is wrong. Nobody has the right to take law in their hands," he told IE.
According to Das, most of those who died are "deranged"
"As for the 20-21 deaths, the dead were deranged people who were lynched on the suspicion that they were thieves. If you leave one or two incidents, the maximum people who died were deranged. I am keeping a tab," the BJP leader said.
Separately, JMM and Congress have inked a pre-poll alliance
Meanwhile, Congress and Jharkhand Mukti Morcha have entered into an alliance but are yet to finalize the seat-sharing arrangement. Recently, Jharkhand Congress chief Rameshwar Oraon said the main goal is to oust BJP. If speculations are to be believed, JMM will field candidates from 44 seats and leave 27 for Congress. Rashtriya Janata Dal (RJD) and other allies will get remaining seats.
Will Jharkhand make up for Maharashtra and Haryana's losses?
Interestingly, Jharkhand is the third BJP-governed state to go to polls after general elections. It was widely expected that BJP will sweep Maharashtra and Haryana, but it didn't. In Haryana, BJP formed a government after forging a post-poll alliance with JJP and in the western state, it is yet to iron out differences with ally Shiv Sena. Will Jharkhand bring good news? Let's wait.