Maharashtra: Shiv Sena leaders meet Governor, amid tussle with BJP
Last updated on
Oct 31, 2019, 10:07 pm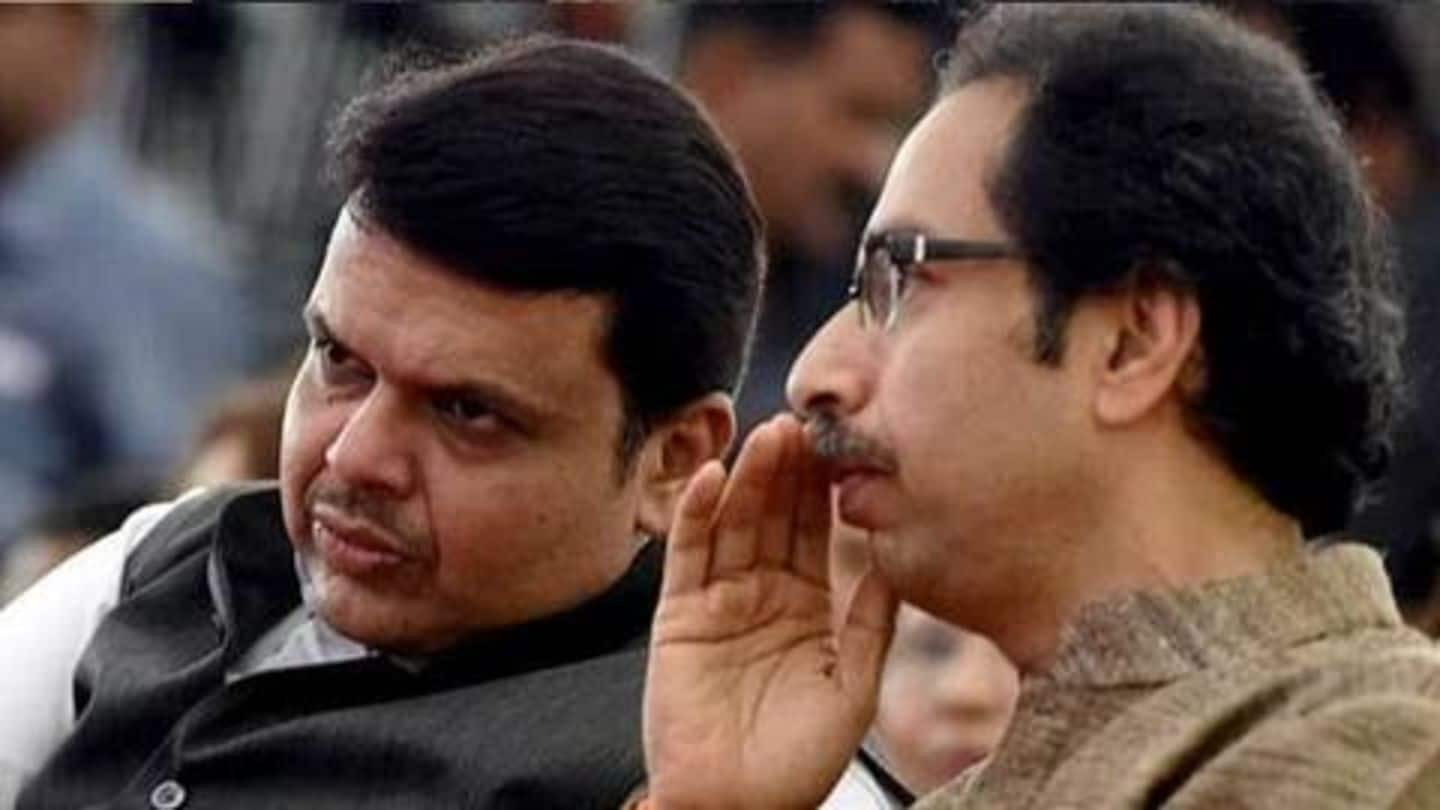 On Thursday, a delegation of Shiv Sena leaders met the Maharashtra Governor Bhagat Singh Koshyari. This comes as the ongoing stand-off between Sena and its long-time political ally Bharatiya Janata Party (BJP) continues to obstruct government formation in the state, even a week after the poll results came out. Notably, this is Sena's second solo meeting with the Governor this week. Here's more.
After BJP's disappointing performance, Sena upped its demands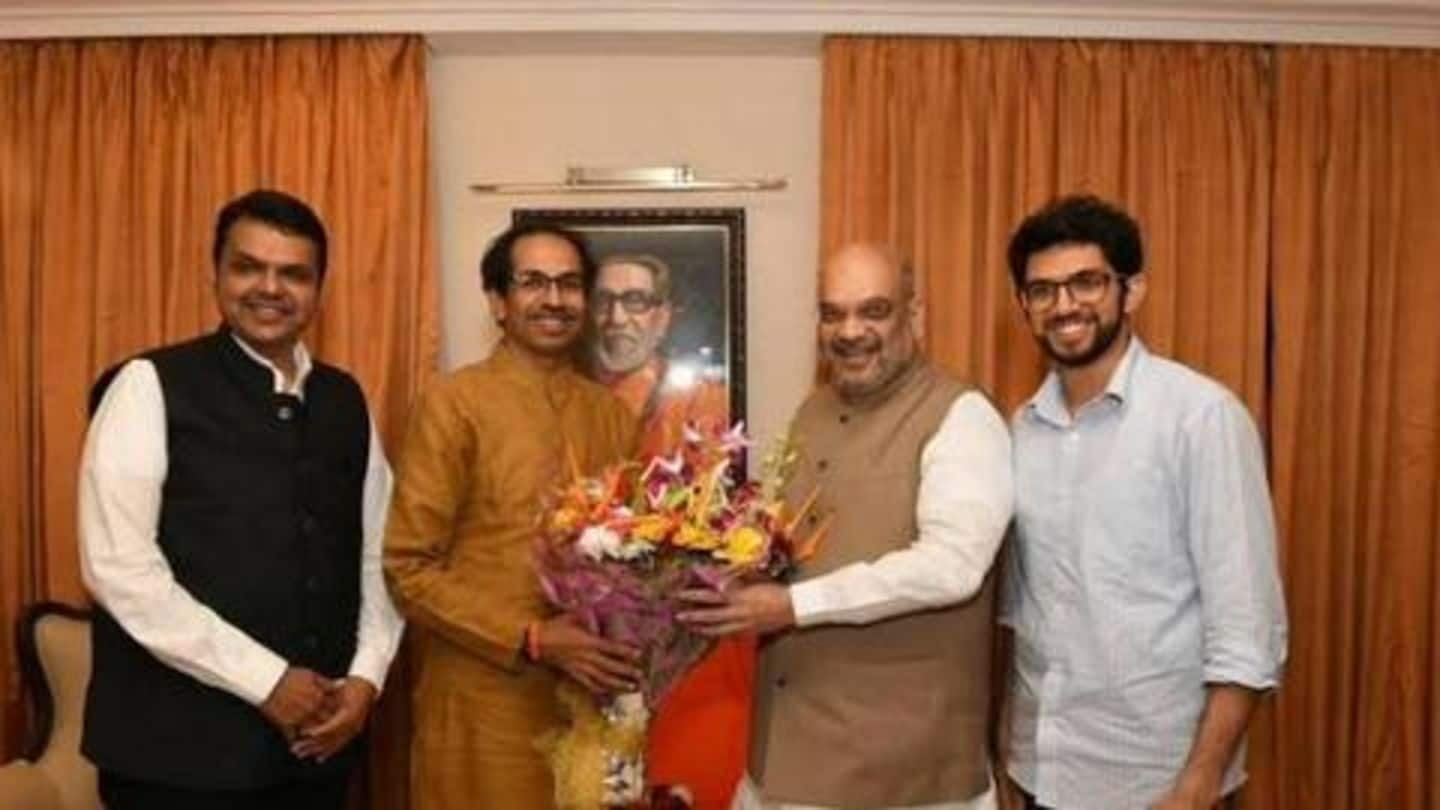 Before the October 21 state Assembly elections in Maharashtra, the ruling BJP and Shiv Sena formed a pre-poll alliance to take on their opponents. Post results, taking advantage of BJP's below par performance, junior partner Sena asked for greater participation in the new government. The latter wants Aaditya Thackeray, Sena chief Uddhav's son, to be made CM for half the term in new government.
On Monday, Sena and BJP held separate meetings with Governor
Now, the Sena delegation claimed to discuss about financial aid for rain-hit farmers in the said meeting. However, it can be speculated that the talks must have extended beyond that. This is their second such meet with the Governor this week. Earlier on Monday, the Sena and BJP held separate meetings with the Governor, hinting at the prevailing tensions between the two partners.
History: Sena reminded BJP of the 50:50 power sharing deal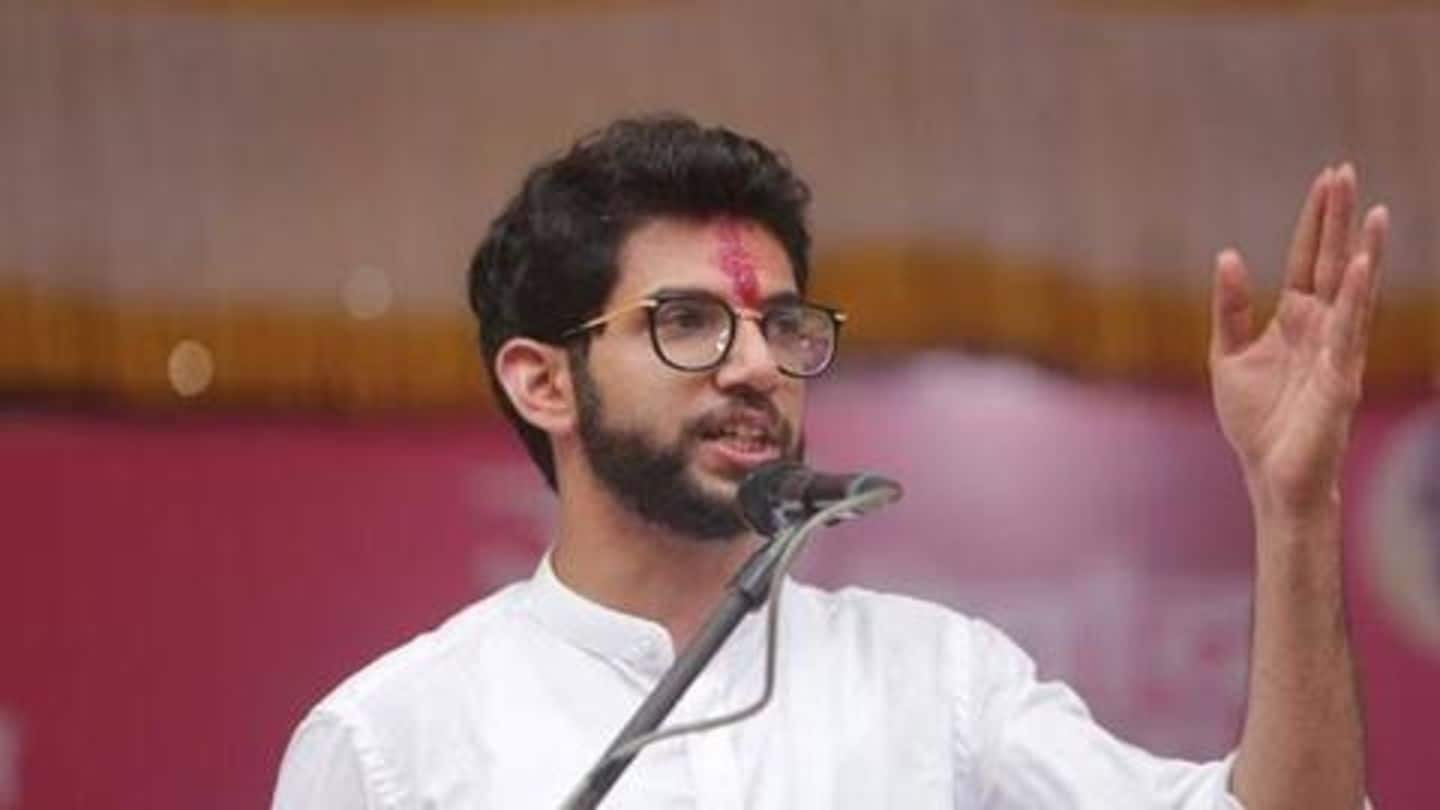 The tussle kicked off after Uddhav issued a reminder to the BJP of the 50:50 deal, that the two allies had agreed upon before general elections, which were held in May. According to the deal, both the parties would get a chance to appoint a CM for a period of 2.5 years each. Sena now wants to see Aaditya in CM's chair.
However, Fadnavis said no such deal was signed
Reacting to the demands put up by the Sena, the sitting CM Devendra Fadnavis on Tuesday asserted that he will serve as the CM for full term. Further, attacking the Sena, he said that no 50:50 deal was ever signed.
Meanwhile, Uddhav expressed disappointment with the BJP
In a meeting today in which the Sena chose Eknath Shinde as its legislative party leader, Uddhav reportedly expressed disappointment with the BJP. "So far we have not received any proposal from the BJP," Uddhav reportedly told his MLAs. The Maharashtra poll results were announced on October 24. Out of the total 288 seats, the BJP won 105 seats while Sena bagged 56.