Modi pays tribute to Sardar Patel, talks about J&K, Ladakh
Modi pays tribute to Sardar Patel, talks about J&K, Ladakh
Oct 31, 2019, 01:50 pm
3 min read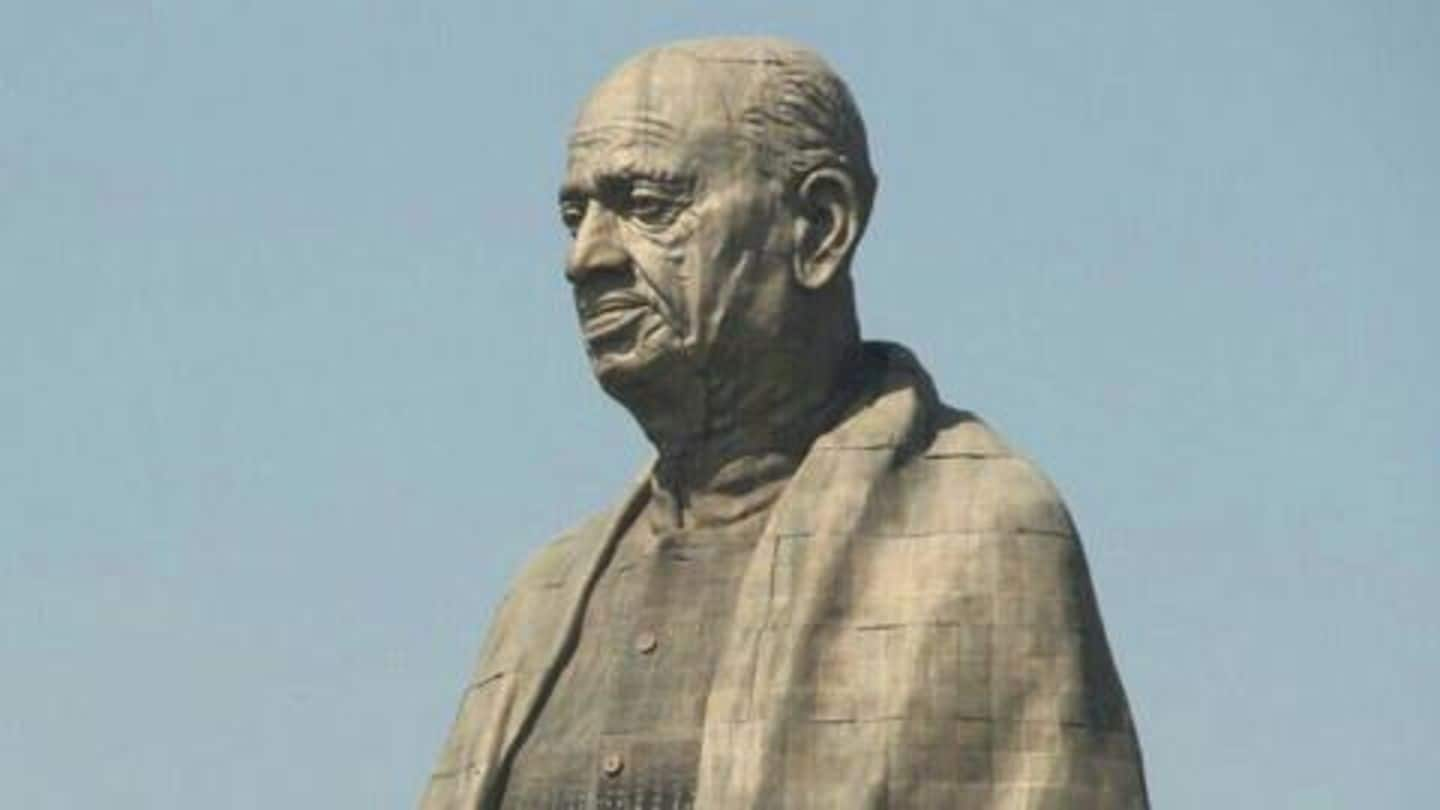 On the 144th birth anniversary of Sardar Vallabhbhai Patel today, Prime Minister Narendra Modi paid floral tribute to him at the Statue of Unity in Kevadia, Gujarat. He had inaugurated the statue last year. Later, addressing a gathering, PM Modi said with the bifurcation of Jammu and Kashmir into two Union Territories, the region will prosper and a new era of development will begin.
Backstory: In August, Article 370 was revoked, J&K's status changed
At the stroke of the midnight hour, Jammu and Kashmir ceased to exist as a state and India got two new UTs, Ladakh and Jammu and Kashmir. The state's status changed after Article 370 was rescinded in August. BJP, which took the historic decision, said the controversial article kept the border area away from development, birthed separatist sentiments, and fanned terrorism.
PM Modi spoke about Sardar Patel's dreams for India
Remembering Sardar Patel, who integrated over 500 princely states into India after Independence, PM Modi said, "We wanted to build a strong link of faith, the sort of faith that even Sardar Patel had dreamed of for Jammu, Kashmir, and Ladakh." He quoted the first Home Minister as saying that if J&K was in his hands, the resolution wouldn't have taken this long.
I dedicate Parliament's decision to Sardar Patel: PM Modi
"He had warned that unification is the only way out. I dedicate the Parliament's decision to Sardar Patel and lay it at his feet. Inspired by Sardar Patel, we are focusing on the emotional, economic and constitutional integration of the entire country," he went on.
In J&K, mothers lost sons to terrorism, underlined PM Modi
Further, PM Modi said the new system is not supposed to draw a line but build a "strong link of trust". "Article 370 only gave separatism and terrorism to J&K. It was the only place in the country where Article 370 was present, where in the last three decades, over 40,000 people were killed and several mothers lost their sons due to terrorism," he said.
Separately, he said things are changing in Northeast too
Making a mention of northeastern states, PM Modi said there was a time when the region felt alienated from India. "There were serious questions about physical and emotional connectivity. That is now changing. The Northeast is moving from algaav to lagaav," he added. Without using Pakistan's name, PM Modi said those who can't win a war are trying to challenge India's unity.
Meanwhile, Priyanka Vadra took jibe at BJP's leadership bankruptcy
..ऐक्शन से दो चीज़ें स्पष्ट होती हैं:

1. उनका अपना कोई स्वतंत्रता सेनानी महापुरुष नहीं है। तक़रीबन सभी कांग्रेस से जुड़े थे।

2. सरदार पटेल जैसे महापुरुष को एक न एक दिन उनके शत्रुओं को भी नमन करना पड़ता है।
2/2

— Priyanka Gandhi Vadra (@priyankagandhi) October 31, 2019