On Adityanath's birthday, here are 5 lesser-known facts about him
On Adityanath's birthday, here are 5 lesser-known facts about him
Jun 05, 2018, 02:49 pm
2 min read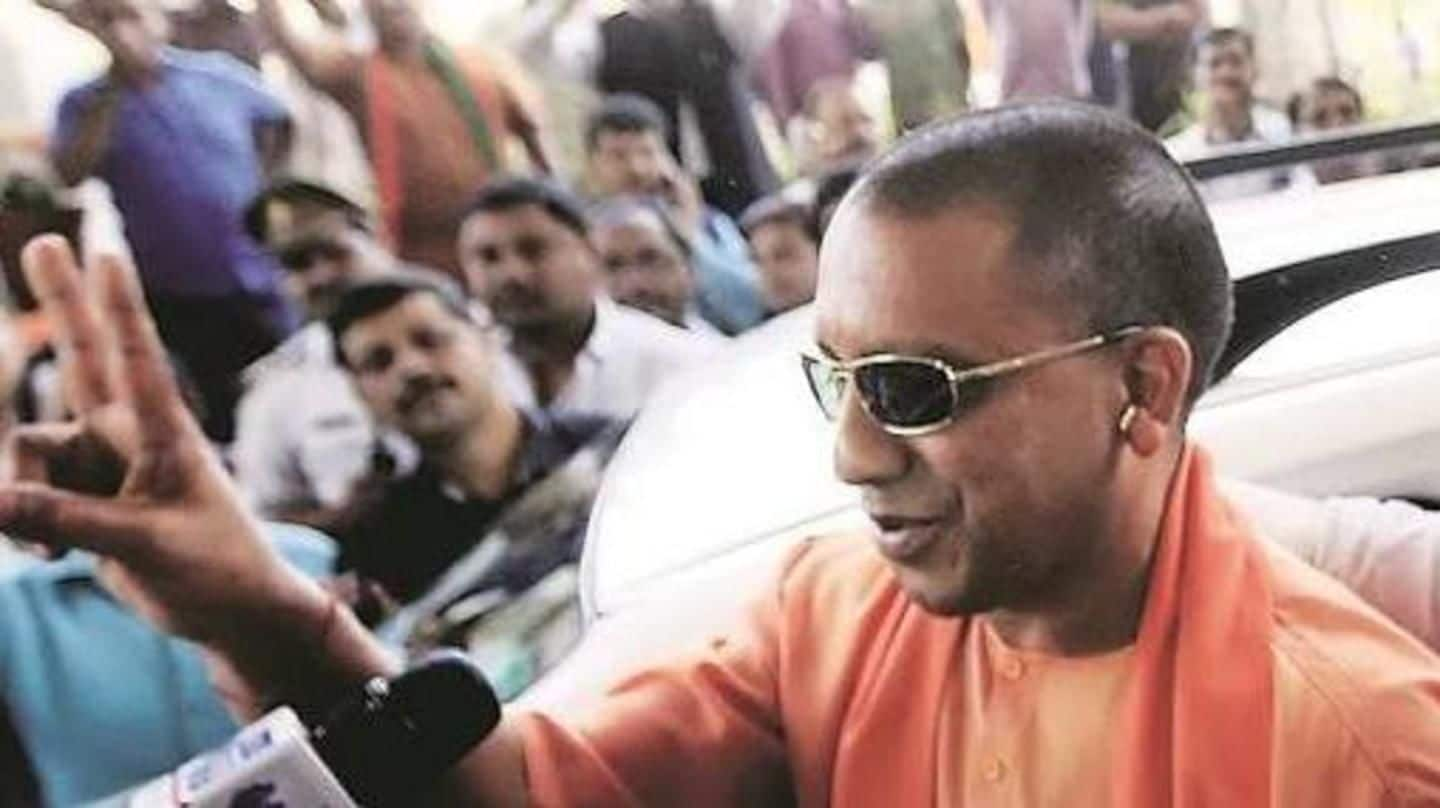 Yogi Adityanath is a rare Indian politician who drove his wagon to electoral success quicker than most. A controversial figure, Adityanath enjoys endearment and contempt alike from the press and the people. As the monk Chief Minister of Uttar Pradesh turns 46 today, we take a tour into his life. Here are 5 lesser-known facts about the man.
Born as Ajay Singh Bisht, he renounced his family to become a disciple of Mahant Avaidyanath, head priest of Gorakhnath Math, when he was 21-years-old. Under Avaidyanath, Adityanath trained as a Sanyasi. Within just five years, he became the most beloved disciple of his Guru. After Avaidyanath's death, Yogi was appointed Mahant of the Gorakhnath Math on September 14, 2014.
Math Graduate, sleeps for 4 hours
A lot of us don't know but Adityanath is a Math graduate. He holds a bachelor's degree in Mathematics from the Hemwati Nandan Bahuguna Garhwal University, Uttarakhand. He famously sleeps only for four hours a day, meditates multiple times and likes swimming and playing badminton. His Lok Sabha profile says his favorite pastimes are "gardening, religious discourses, bhajans and touring religious spots."
Could have been a Leftist
You heard it right! Instead of being ideologically Right, Adityanath could have chosen the Left. Shantanu Gupta's book - The Monk Who Became the Chief Minister - claims Adityanath was on the brink of joining the Student's Federation of India (SFI), the student wing of the Communist Party of India (Marxist). But owing to persuasion by his seniors, he ended up joining ABVP. Rest, as they say, is history.
Notably, at 26, Adityanath was the youngest member of the 12th Lok Sabha. He has been a five-time member of parliament from Gorakhpur winning elections in 1998, 1999, 2004, 2009 and 2014. Always the Dabbang MP, although he won the elections on a BJP ticket, he locked horns with the party on Women's Reservation Bill in May 2010.
Adityanath is a pure vegetarian and so are many in his cabinet. In May 2017, critics argued that the ban on slaughterhouses was leading to scarcity of meat and was depriving people of healthy food. Taking a dig at critics, Yogi asked, "We are pure vegetarian eating, not even onion and garlic, so are we low on vigor?" No Sir, you are not!