Gujarat elections: NCP ready to form pre-poll alliance with Congress
Gujarat elections: NCP ready to form pre-poll alliance with Congress
Oct 20, 2017, 11:28 am
3 min read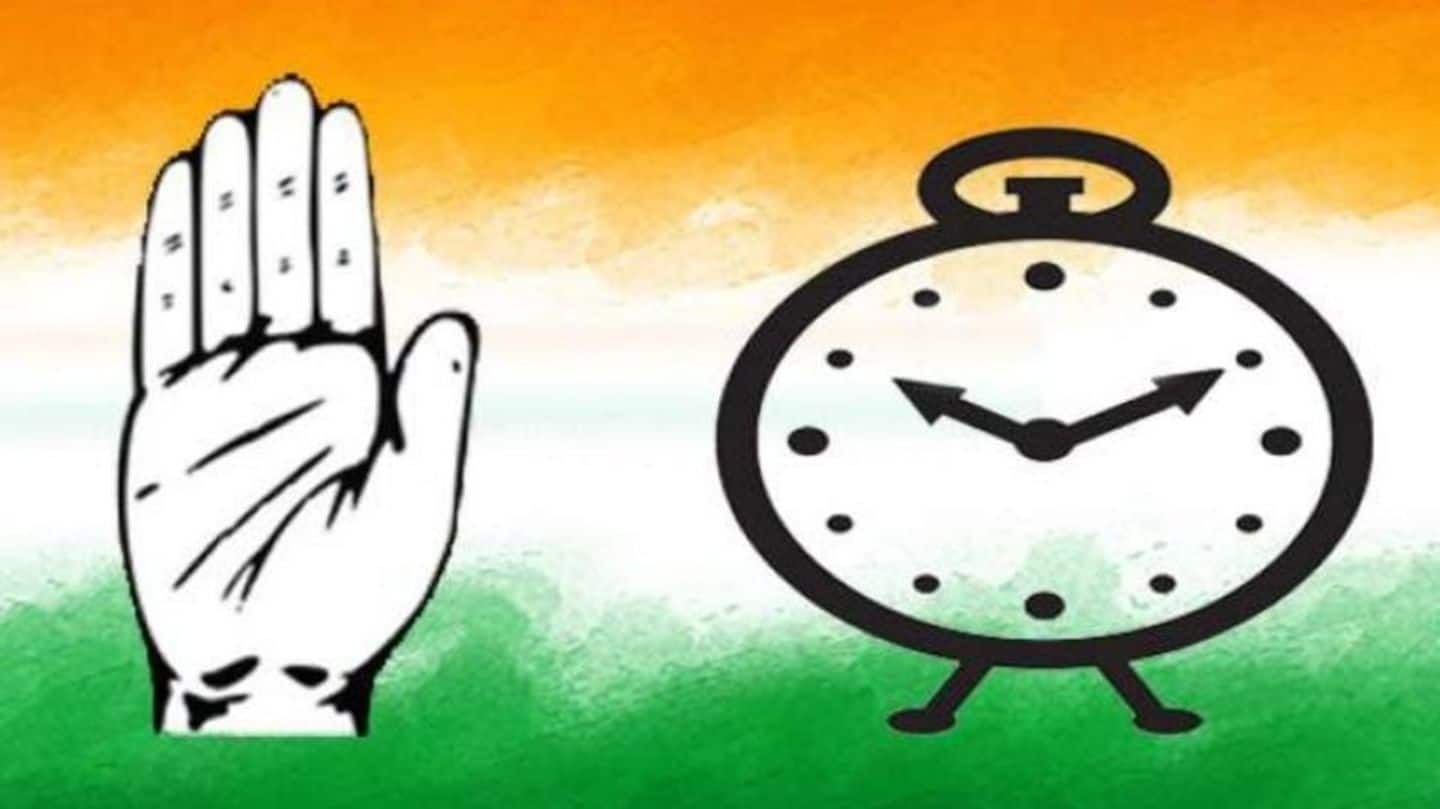 Reports have emerged about Gujarat NCP president Jayant Patel alias Boskey claiming the party wants a poll alliance with Congress to defeat the BJP. However, in case Congress refuses an alliance, NCP would contest the elections independently. After NCP's two candidates allegedly voted for the BJP during the RS elections, relations between Congress and NCP have been frosty. Know more!
The RS election that soured Congress-NCP relations
The Gujarat RS election held in August was described as a personal battle between BJP president Amit Shah and Congress president Sonia Gandhi's personal secretary Ahmed Patel, as Shah was doing his best to ensure that Patel is not re-elected for the fifth term.
How did the events unfold?
Before elections, one NCP MLA Kandhal Jadeja said he would vote for BJP's candidate as ordered by the party's whip. NCP has two MLAs in Gujarat. However, Patel asserted that NCP had assured him of votes, which was endorsed by NCP chief Sharad Pawar's daughter Supriya Sule. After Patel barely scrapped through, Jadeja confirmed voting for BJP and Boskey claimed he voted for Congress.
Congress slams NCP's claims of one MLA voting for Patel
However, Congress completely rejected Boskey's claims that he voted for Patel, asserting that Patel got only 44 votes of which 43 came from Congress MLAs and one from JD(U) MLA Chhotubhai Vasava. Boskey says that he has clarified "umpteen times" about voting for Congress but Congress leaders don't believe him. He said Congress can't accuse NCP after its own MLAs voted for BJP.
Then the state Congress chief Solanki rejected Congress-NCP alliance possibility
Following this, the state Congress chief Bharatsinh Solanki said, "The NCP seems to have become the B-team of BJP after its two MLAs voted for BJP candidates in the recent Rajya Sabha elections. Therefore, no electoral alliance is possible with the party."
What does this mean for both parties in Gujarat?
Congress-NCP alliance has contested two Assembly polls together. In 2012, Congress allowed NCP to contest five Assembly seats. The alliance's breaking won't affect Congress as NCP has no base in the state. Boskey, however, had won his constituency in Anand district in earlier polls because it is Solanki's stronghold. Thus, NCP will need Congress if it plans to win seats in Gujarat.
Meanwhile, is Boskey planning to join BJP before polls?
Meanwhile, DNA reports that Boskey is in contact with BJP leaders and may join them soon because he is not happy with the way senior NCP leader Praful Patel, who is in charge of Gujarat, has been handling the organization. Boskey, who has criminal cases against him, may have been promised a BJP ticket and major role in dairy cooperatives, which BJP controls.