Washing utensils, living in forest: Things 'young' PM Modi did
Washing utensils, living in forest: Things 'young' PM Modi did
Jan 23, 2019, 02:50 pm
3 min read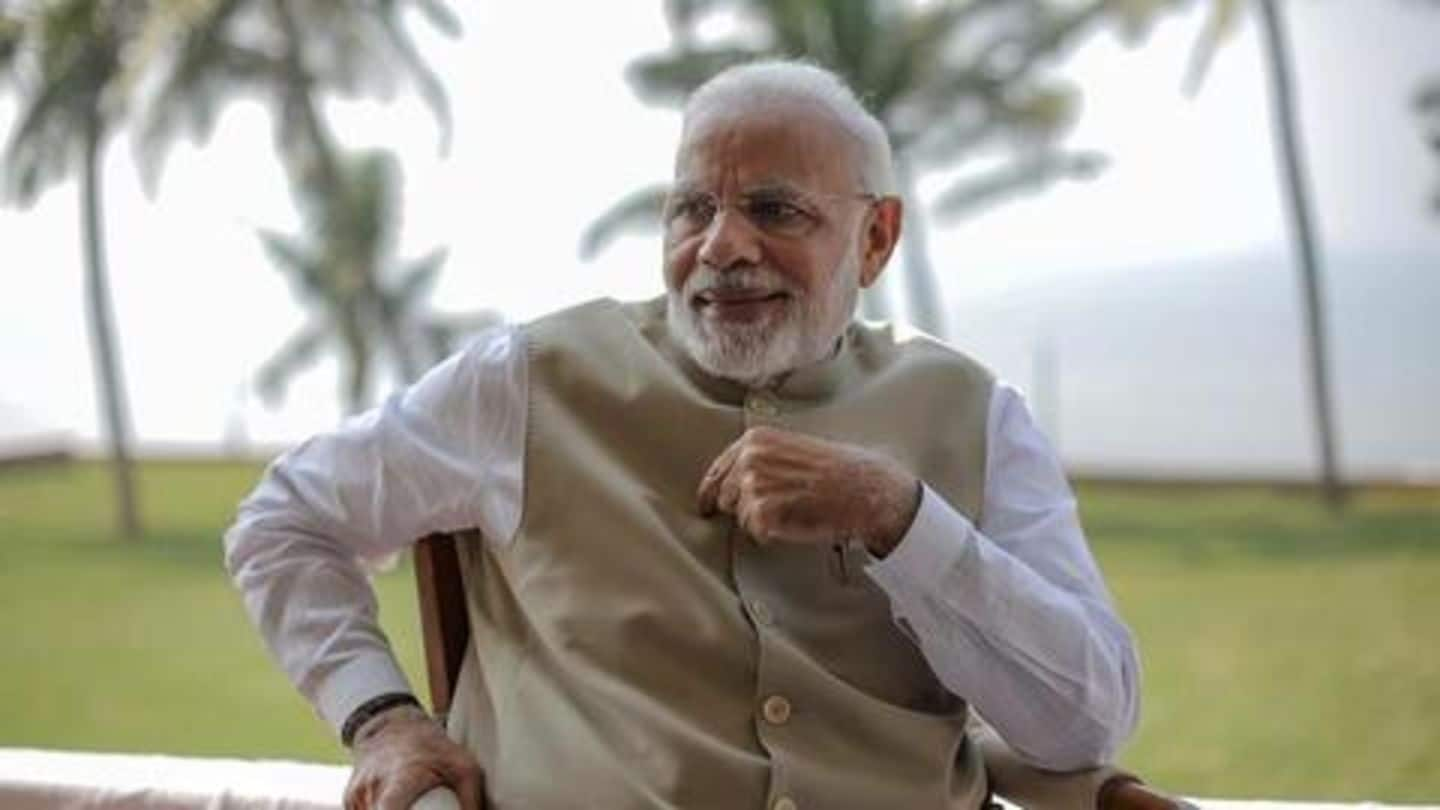 Interacting with Humans of Bombay, Prime Minister Narendra Modi shared lesser-known aspects of his life. The five-part series focuses on his life, struggles, and ambitions before he was elected to the most important post in the country. On Tuesday, the community released the third part of their talk in which PM Modi spoke about his younger days. Here's what he told them.
Like million others, PM Modi also wanted to visit Mumbai
Let's start with the beginning. In the first post, which was released on January 5, PM Modi revealed he opened his father's tea shop at a railway station. He spoke about how his family survived on bare necessities, how he rushed to the library to read books and how he always wondered if he would be able to visit Bambai (Mumbai) the city of dreams.
Modi never thought he would become PM one day
At 17, he left his family to visit the Himalayas
The second post was about PM Modi's lack of clarity at a young age. The post, dated January 9, delved into his insecurities. PM Modi said he went to the Himalayas at the age of 17, leaving his family behind. He always wanted to serve the nation but wasn't sure how. The stay at the Himalayas helped him find himself, PM Modi claimed.
PM Modi reveals what he learned from life
After Himalayas, PM Modi went to 'big city' Ahmedabad
On his return from the Himalayas, PM Modi was sure he wanted to spend his life in 'service of others', the latest post revealed. He soon left for Ahmedabad and helped his uncle with his canteen. Meanwhile, he joined Rashtriya Swayamsewak Sangh (RSS) as full-time pracharak. Apart from interacting with people from various walks of life, PM Modi also washed utensils and prepared food.
For 5 days, PM Modi stayed in a forest
Despite the busy life, PM Modi was determined to not let go off things he learned while staying at Himalayas. He wanted to maintain a work-life balance. For this purpose, PM Modi went to the forest for five days during Diwali. When people asked him who was he going to meet, PM Modi replied, "Myself." The break proved to be immensely beneficial.
PM Modi wants young people to take a break
PM Modi revealed the time away from the city's hustle bustle, without TV or radio, helped him understand his inner self better. He advised the same to all. "Take some time off...think and introspect. It will change your perception," he added. The magic is inside you, PM Modi said. You just have to dig deep. It's hard to disagree on this, Mr. Prime Minister.
You can read the full post here