#MannKiBaat: PM Modi mentions Kerala, triple talaq, Asian games
#MannKiBaat: PM Modi mentions Kerala, triple talaq, Asian games
Aug 26, 2018, 02:26 pm
2 min read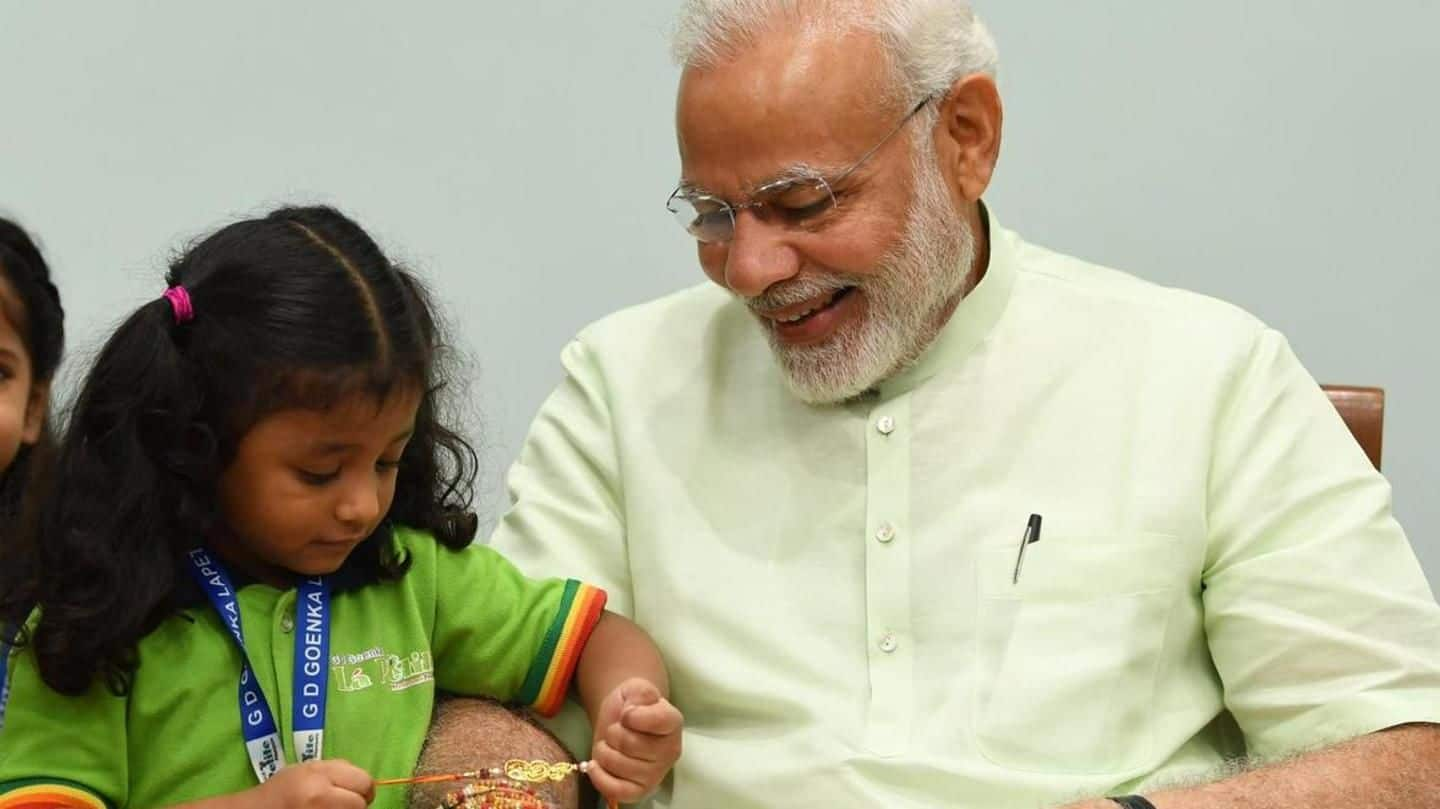 PM Narendra Modi in the 47th episode of radio show 'Mann Ki Baat' said the nation stood shoulder-to-shoulder with Kerala, congratulated lawmakers on a productive monsoon session. He further promised Muslim women that everyone was with them, as he mentioned triple talaq bill. He also praised India's performance at the ongoing Asian Games, and remembered former PM Atal Bihari Vajpayee. Here are the highlights.
With wishes on Rakshabandhan and Janmashtami, PM Modi starts address
PM Modi started the address today by giving best wishes on Rakshabandhan and Janmashtami (September 2). He also wished the nation on Sanskrit Diwas and said, "Sanskrit is the knowledge hub of all aspects of life."
Nation stands with Muslim women, says PM Modi
PM Modi said the triple talaq bill couldn't be passed in Rajya Sabha, but he assured Muslim women the nation stood by them. He said the monsoon session of the Parliament was productive and congratulated lawmakers for the same. "Parliament has successfully managed to raise its productivity by 118 per cent in Lok Sabha, and by 74 per cent in Rajya Sabha," he said.
PM Modi appreciates efforts of rescue teams in Kerala
About Kerala, and the havoc it faced after incessant rains, PM Modi said the nation stood shoulder to shoulder with the southern state. He also appreciated the efforts of Air Force, Army, Navy, BSF, CISF, RAF, NDRF, in rescuing people. Kerala faced its worst floods in a nearly a decade, and earlier this week they blamed Tamil Nadu for the deluge.
Confidence and dreams of athletes are skyrocketing: PM Modi
"Winning medals in games like wushu and Rowing is proof that the dreams and confidence of our players are skyrocketing," PM Modi said while congratulating athletes in Asian Games. He said all eyes were set on Jakarta.
"Discussion on simultaneous polls are healthy for democracy"
PM Modi also stressed on the debate about simultaneous polls in the country and said it was healthy for democracy. He said the topic was gaining momentum and people were sharing their views. Mentioning Vajpayee, PM Modi said, the affection and respect he got from all over shows his stature as a leader. He said the entire nation was saddened by Vajpayee's demise.