RaGa talks about India's job crisis, 2019 elections in London
RaGa talks about India's job crisis, 2019 elections in London
Aug 26, 2018, 12:59 pm
2 min read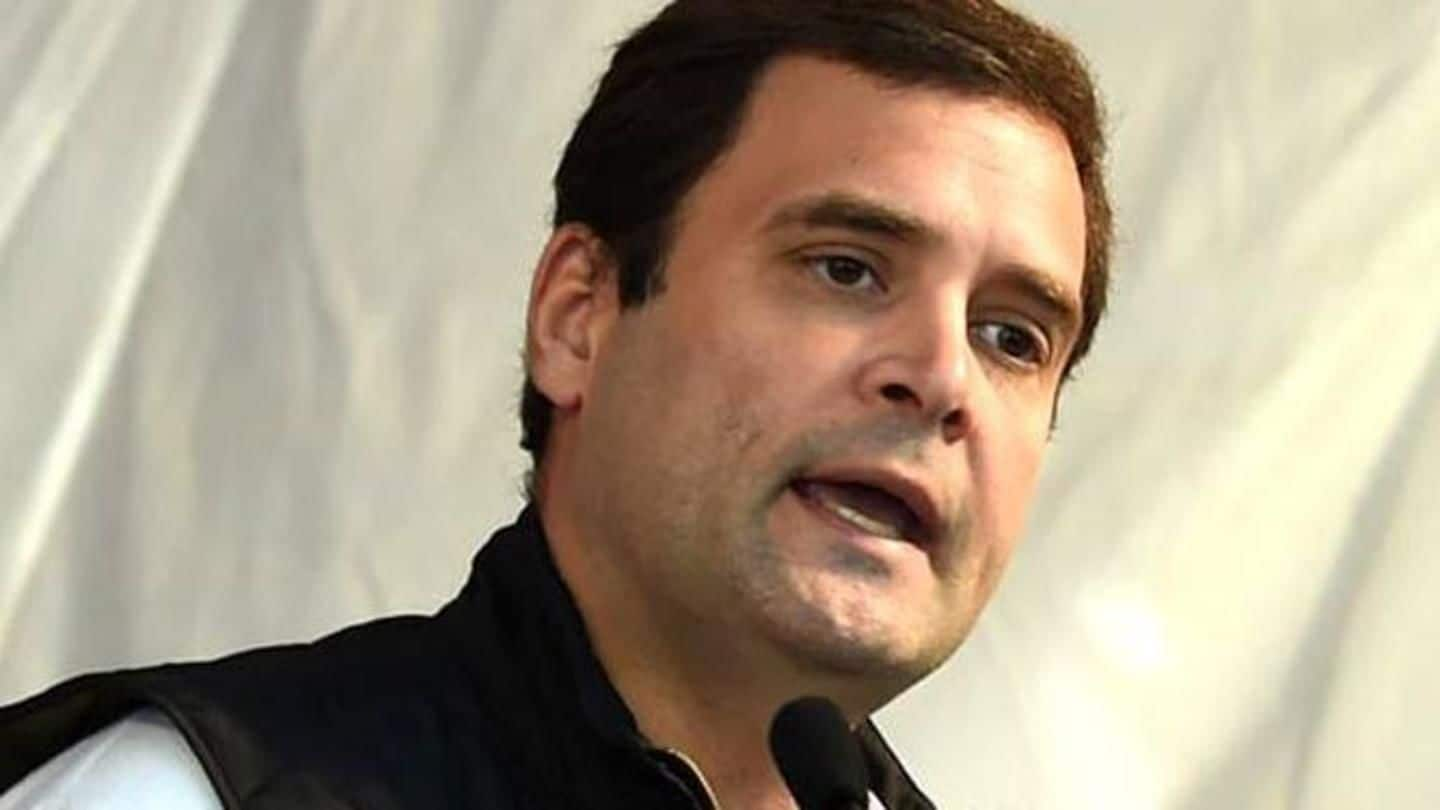 Rahul Gandhi yesterday said that people support populist leaders like US President Donald Trump and PM Narendra Modi because they are angry over not having jobs, as the Congress President stepped up his attack on the BJP and the RSS. Interacting with Indian Journalists' Association in London, Gandhi said instead of solving the problem, these leaders ride on that anger and damage the country.
Gandhi dubs the job crisis in India 'a catastrophe'
During an interaction program at the prestigious London School of Economics on Friday, Gandhi had said that where China creates 50,000 jobs a day, only 450 jobs are created in a day in India. "This is a catastrophe," Gandhi said.
Gandhi says lots of similarities between RSS and Muslim Brotherhood
Gandhi said there's a systematic attempt to impose one ideology on India, the RSS ideology coming straight from Nagpur, Maharashtra. Gandhi again maintained that there's a lot of similarity between the Muslim Brotherhood and the RSS. He said, "Both the organizations were formed in the 1920s, both believe in institutional capture and both were banned, particularly the RSS was banned after Mahatma Gandhi's assassination."
Indian prisons decent enough for Mallya: Gandhi
On Vijay Mallya, Gandhi said that Indian prisons are "pretty decent". "Indian prisons are pretty decent as far as Mr. Mallya is concerned," he said. In July, Mallya appeared before the Westminster Magistrates' Court in London where both defense and prosecution presented clarifications on Barrack 12 at Arthur Road Jail in Mumbai, where Mallya is to be held post-extradition.
Judge seeks video of Barrack 12 at Arthur Road Jail
Judge Emma Arbuthnot asked the Indian authorities to submit within three-weeks a video of the Barrack 12 of the Arthur Road Jail. Vijay Mallya is currently undergoing an extradition trial in a UK court over fraud and money laundering charges worth Rs. 9,000 crore.
Challenge is to stop RSS, BJP from destroying India: Gandhi
Asked whether he supported attempts to ban books, Gandhi said, "I don't believe in banning books unless there's a clear indication that it would lead to violence." Asked about Congress's strategy for 2019 elections, Gandhi said, "The Opposition in our conversation is very clear that the most important challenge is to stop the RSS, the BJP from attacking and destroying Indian states and institutions."