Addressing 'panic', J&K Governor Malik asks politicians to stay calm
Addressing 'panic', J&K Governor Malik asks politicians to stay calm
Aug 03, 2019, 10:23 am
3 min read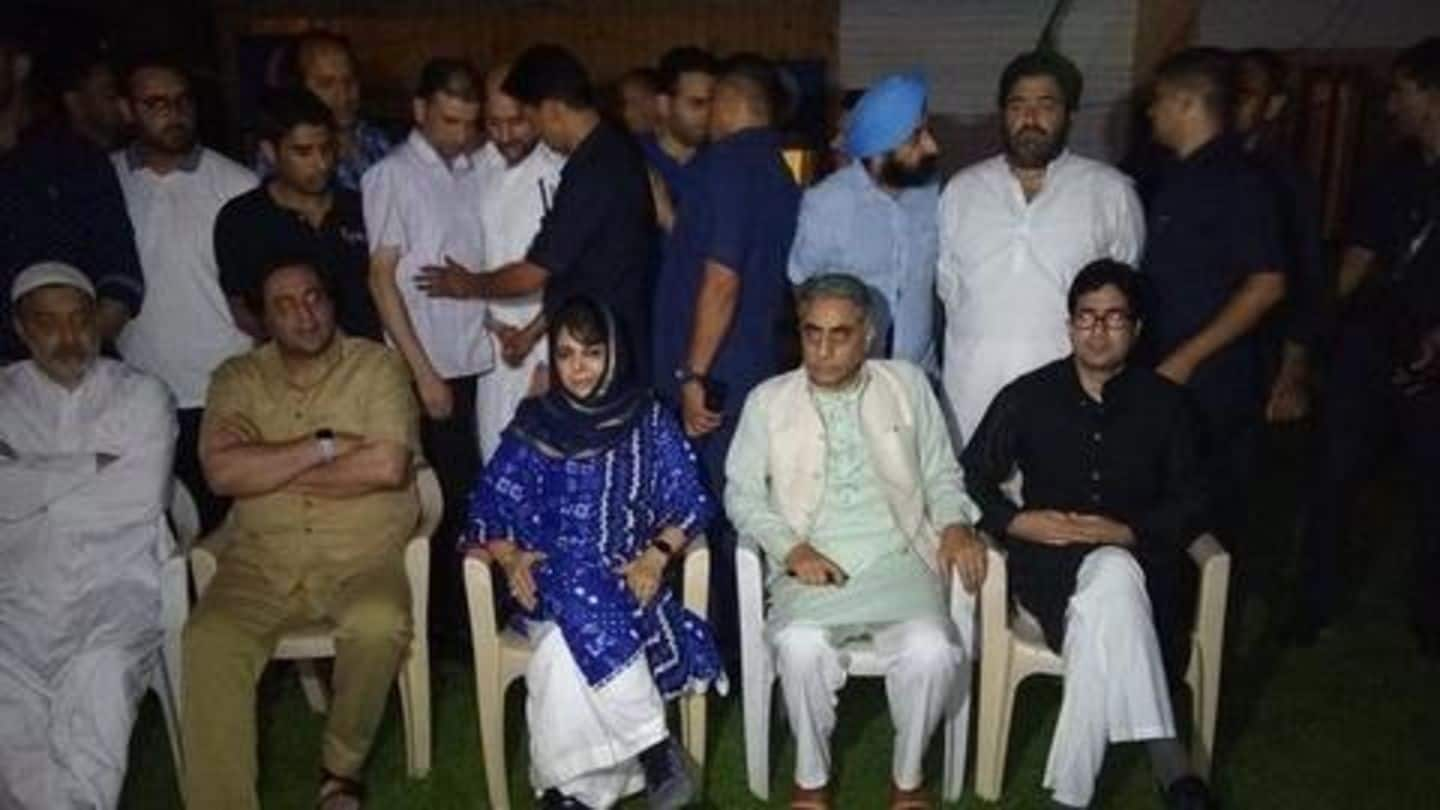 On Friday evening, Jammu and Kashmir Governor Satya Pal Malik urged politicians of the state to not believe in rumors, which sparked after the government issued an advisory asking tourists to cut short their visit to the valley in wake of terror threats. Malik claimed unnecessary panic was being created by linking the advisory (which stemmed from security concerns) to other issues. Here's more.
Background: Indian Army spoke about threats, administration issued advisory
On Friday, in a joint press conference top officials of Indian Army, CRPF, and J&K Police revealed Pakistani Army-backed terrorists were planning to attack Amarnath Yatra. Lieutenant-General KJS Dhillon disclosed a sniper and landmine, belonging to the neighboring country's Army, were recovered from terrorists' cache. Subsequently, the state administration asked Amarnath Yatris and tourists to return as soon as they can.
Advisory was issued keeping in mind security of tourists
"In the interest of safety and security of the tourists and Amarnath Yatris, it is advised that they may curtail their stay in the valley immediately and take necessary measures to return as soon as possible," the statement read.
Recently, Centre sent many Army personnel to Kashmir
Soon, uncertainty took over the valley, which was already on edge due to heavy deployment of forces over the last few days. While 28,000 paramilitary personnel were inducted in the valley, reports said 32,500 troops will be relieved from Amarnath Yatra duties and sent to Kashmir. There are already 35,000 troops in Kashmir and the number could rise to 90,000, reports TOI.
Mufti asked PM Modi to leave special status alone
The heavy deployment of forces sparked rumors that Centre was working towards abolishing Article 35A, which grants special status to J&K. Moreover, buoyed by the advisory, former Chief Minister and PDP chief Mehbooba Mufti held a press conference urging Prime Minister Narendra Modi to not "tinker with J&K's special status". Later, she also met NC leader, Farooq Abdullah, after being stopped initially.
Bunch of leaders met Malik to tell him about situation
Thereafter, Mufti held a parley with Sajad Lone (People's Conference) and IAS officer-turned-politician Shah Faesal. PC Leader Imran Ansari and PDP General Secretary Ghulam Nabi Lone were also present at the meet. The leaders drove to Raj Bhavan to meet Malik and apprise him about the panic situation. In the meantime, locals started stocking their homes, getting vehicles' tanks filled, and rushed to ATMs to "prepare" for the uncertainty.
In meeting with Malik, Mufti reminded why J&K joined India
About the meeting, Mufti said she told Malik J&K was a Muslim majority state and joined Union of India on the promise of special status. She said Malik assured them he would take up the matter with Delhi. "But, to be honest, we are not satisfied with his assurance given troops' deployment and the advisory asking tourist and Yatris to leave Kashmir," Mufti added.
"Security measure is being mixed with other issues causing panic"
Meanwhile, Malik informed the delegation that tourists were asked to leave on basis of credible intel inputs. "A pure security measure is being mixed up with issues with which it has no connection. That is the cause of the panic," the statement read.