Jharkhand elections: BJP loses another state, Hemant Soren emerges victorious
Jharkhand elections: BJP loses another state, Hemant Soren emerges victorious
Dec 23, 2019, 08:06 pm
3 min read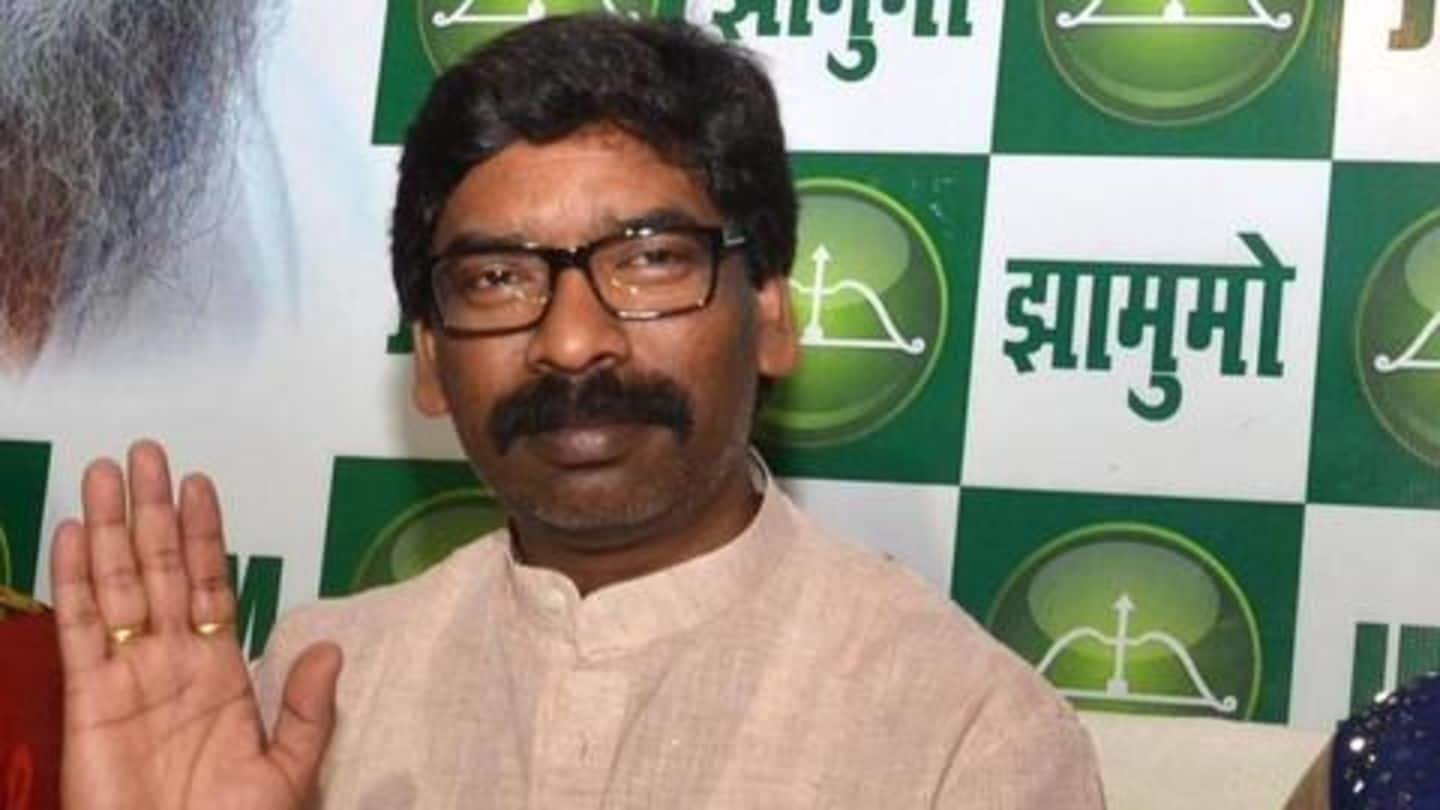 Today, BJP faced a humiliating defeat as the state of Jharkhand slipped through its hands. Hemant Soren, who led the JMM-Congress-RJD alliance, emerged as the star and is now all poised to become the successor to current Chief Minister Raghubar Das. Interestingly, Das had succeeded Soren in 2014. Just a few weeks ago, BJP failed to form the government in Maharashtra. Here's our roundup.
The alliance put up a commendable performance, BJP faltered
Elections in Jharkhand were held in five phases, and counting of votes began at 8 am today. The results fell in line with what exit polls predicted. As per the latest data, BJP won 25 seats, and the grand alliance 47. The magic number needed to form the government is 41. JVM won 3 seats, AJSU 2 and four seats were won by independents.
Raghubar Das lost state and seat both
It was a double whammy for Das, who not only lost his CM chair, but also the Jamshedpur East constituency, which he had been winning since 1995. He was defeated by his former aide Saryu Rai, who was upset as BJP denied him a ticket. As an independent candidate, Rai managed to get 64,190 votes while Das got 49,081, suggested EC data.
Out from father's shadow, Soren snatched Jharkhand from BJP
Notably, Jharkhand's new CM Soren won from both Dumka and Barhait. In both these constituencies, Prime Minister Narendra Modi addressed large rallies but failed to make a dent. As he steered the grand alliance towards victory, Soren proved he is out of his father Shibu Soren's shadow. A jubilant Soren said his party would fulfill the expectations of the people.
Will work for everyone irrespective of community, religion: Soren
"This will be the start of a new era and this mandate will prove to be a milestone. I assure all the people in the state that we will meet their expectations, irrespective of their community or religion," he reportedly said.
BJP tried using financial strength, glad people rejected it: Pawar
Soon, after the results, Opposition leaders from around the country took a jibe at BJP. NCP chief Sharad Pawar said, unlike other states, Jharkhand is dominated by tribes. "In such a situation, the BJP tried to use financial strength to retain power. But I am happy people of Jharkhand have not accepted (the BJP)," he said. And Congress' P Chidambaram reminded of BJP's failures.
We must save the Constitution: Chidambaram
Dented in Haryana,
Denied in Maharashtra,
Defeated in Jharkhand.

That is the story of the BJP in 2019.

All non-BJP parties must raise their sights and rally around the Congress to save the Constitution of India.

— P. Chidambaram (@PChidambaram_IN) December 23, 2019
Defeated, BJP's top brass said people's mandate will be respected
Soon after results, BJP boss and Union Home Minister Amit Shah tweeted his party accepts the mandate. Thanking people of Jharkhand for giving an opportunity to serve them, Shah said they will remain committed towards development. Separately, Prime Minister Narendra Modi tweeted, "Congratulations to @HemantSorenJMM-Ji and the JMM-led alliance for the victory in the Jharkhand polls. Best wishes to them in serving the state."
Outgoing CM gave his resignation, quite quickly!