Arvind Kejriwal's dharna continues for the sixth-day at L-G office
Arvind Kejriwal's dharna continues for the sixth-day at L-G office
Jun 16, 2018, 02:38 pm
2 min read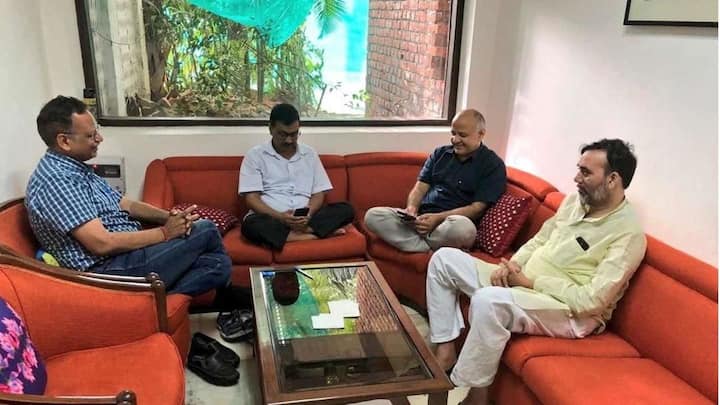 The sit-in by Delhi Chief Minister Arvind Kejriwal and his three cabinet colleagues today entered its sixth day as the impasse between the AAP dispensation and the Lieutenant-Governor over IAS officers' "strike" continued. Health Minister Satyendar Jain and Deputy Chief Minister Manish Sisodia, have stayed put at L-G office since Monday evening, have been sitting on hunger strike since Tuesday and Wednesday respectively.
Kejriwal challenged PM Modi to work without the officers
Kejriwal challenged PM Modi on the issue of alleged "strike" by IAS officers and asked him to work without the officers attending his meetings. In his letter, Kejriwal urged Modi to end IAS officers' strike so that he can attend NITI Aayog meeting on Sunday.
No officer is on strike, says IAS officers' association
Kejriwal along with his ministers is demanding PM Modi's directions to IAS officers to end their "strike" and also approve the doorstep ration delivery scheme. However, the IAS officers' association has maintained that no officer is on "strike". Also, Sisodia yesterday released a video warning that if they are forcibly removed from the L-G Secretariat, they will stop drinking water too.
L-G has been working from his residence after AAP's dharna
Sources said that L-G Anil Baijal, who has been working from his residence after the sit-in by the AAP ministers, has constituted three teams of doctors to examine the health of ministers.