Inappropriate behavior gets seven Congress MPs suspended from Lok Sabha
Inappropriate behavior gets seven Congress MPs suspended from Lok Sabha
Mar 05, 2020, 05:23 pm
2 min read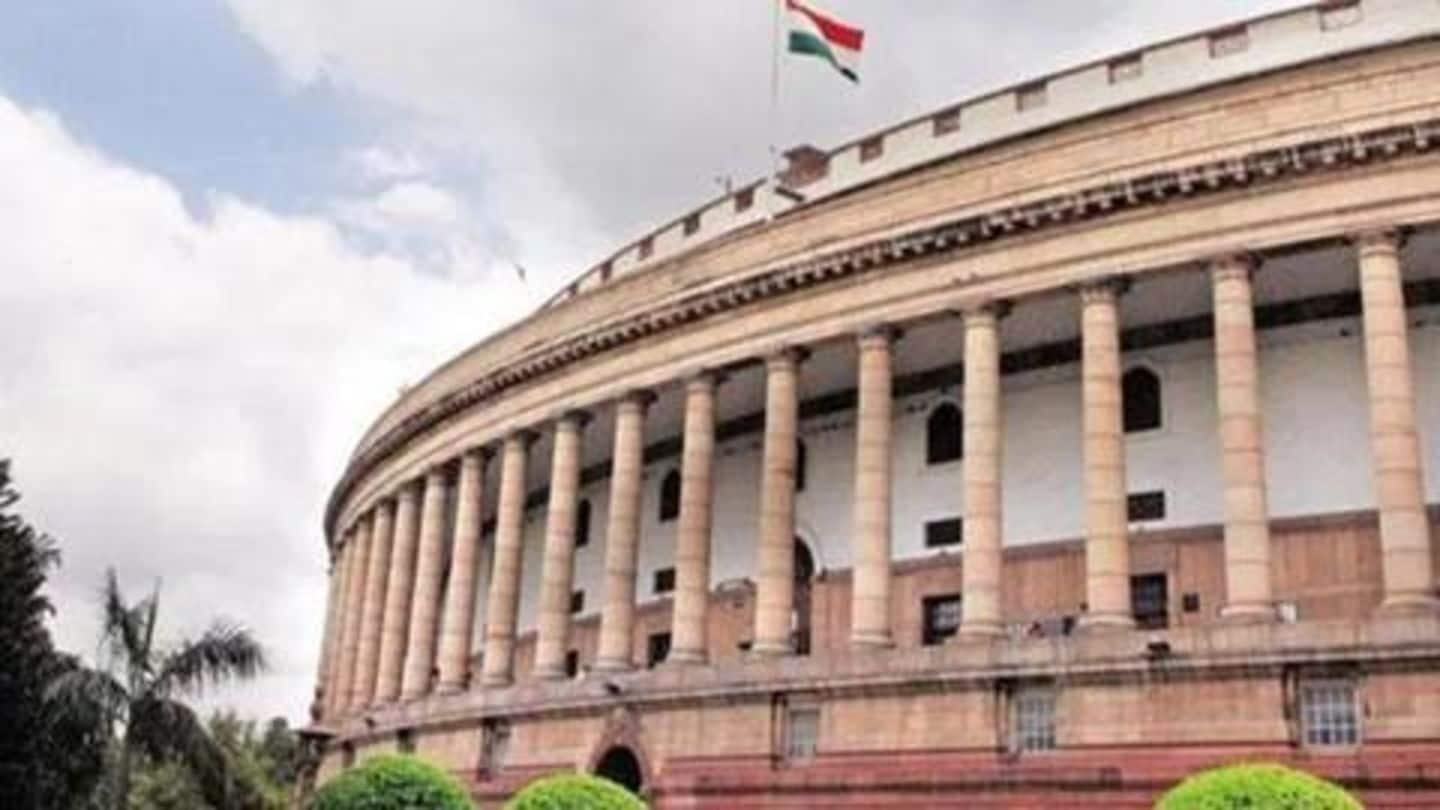 BJP leader Meenakshi Lekhi, who was presiding the Lok Sabha on Thursday, suspended seven Congress MPs after they created a ruckus while demanding the resignation of Hanuman Beniwal, a member of BJP ally RLP. Beniwal had made atrocious remarks against Congress interim president Sonia Gandhi. The Lower House hasn't functioned properly even once after it resumed for the second half of the Budget session.
Earlier today, Beniwal said there should be an investigation to ascertain whether coronavirus originated from Sonia Gandhi's home (Italy) or not. "Earlier, Congress leader Adhir Ranjan Chowdhury said that party leader Rahul Gandhi had forewarned the government on the impending threat from coronavirus. There should be a probe to find out if the spread of the virus originated from Sonia Gandhi's home," he said.
Here are the politicians who were suspended
As soon as the MP from Rajasthan made the remarks, Congress' leaders came to the Well of the Lok Sabha and demanded action against him. But the agitation went against them and Congress leaders Gaurav Gogoi, TN Prathapan, Manicka Tagore, Gurjeet Singh Aujla, Benny Behanan, Rajmohan Unnithan as well as Adv. Dean Kuriakose were suspended for the rest of the Budget session.
Congress leaders are being disrespectful: BJP leader
"Snatching papers from Speaker's table is utmost disrespect to Chair, we condemn this. We have requested Speaker to set up a panel to look into continuous indiscipline by Congress members," Parliamentary Affairs Minister Pralhad Joshi said.
Opposition wanted discussion on Delhi riots, Centre said 'not now'
The last couple of days have been tumultuous for the Parliament as the opposition has been demanding a discussion on Delhi riots, in which over 40 died. Recently, the permanent speaker Om Birla said Centre is willing to talk about the violence only after Holi, further irking the opposition. Both Lok and Rajya Sabha were adjourned several times in the last couple of days.
Suspend us, but discuss Delhi riots: Gogoi
Reacting to the unsavory development, Gogoi said, "Suspend us for a year, but discuss Delhi riots and heal wounds of people." Meanwhile, Adhir Ranjan Chowdhury, Congress' leader in Lok Sabha, said, " Is this a dictatorship? It seems the government doesn't want Delhi violence issue to be discussed in Parliament that is why this suspension. We strongly condemn this."