Kamal v/s Kamal Nath: Before floor test, Speaker accepts resignations
Kamal v/s Kamal Nath: Before floor test, Speaker accepts resignations
Mar 20, 2020, 11:50 pm
3 min read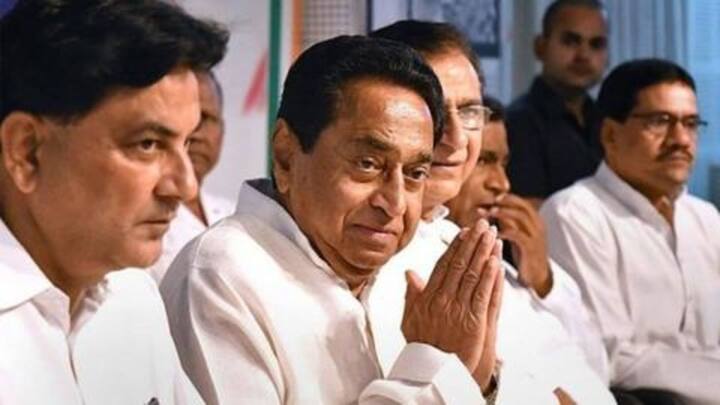 In what brings nothing but bad news for Congress government in Madhya Pradesh, Speaker NP Prajapati accepted the resignations of 16 MLAs, who have been putting up in Bengaluru since March 9, late on Thursday night. This development came hours before Chief Minister Kamal Nath is to take a floor test, on the orders of the Supreme Court. Here's everything you need to know.
After winning MP in 2018, Congress was shaken by resignations
The woes of 15-month-old Congress government started after a faction of 22 legislators, loyal to Jyotiraditya Scindia, resigned. Scindia too jumped ships and joined the BJP. On Monday, the Assembly was adjourned till March 26, over coronavirus scare, but BJP went to SC seeking a floor test. Yesterday, a bench of Justices DY Chandrachud and Hemant Gupta ordered that the test be taken today.
Congress lacks the numbers, BJP is confident
The strength of the 230 member House has been brought down. Two MLAs died after the 2018 Assembly elections, and earlier, Prajapati accepted resignations of six, taking the effective strength to 222. It further dipped last night when resignations of 16 others were accepted. In the 206-seated Assembly, BJP has 107 MLAs and Congress 92. It's obvious which way the floor test will swing.
The legislature is following the judiciary: Prajapati
To note, the resignations have been accepted with effect from March 10. Prajapati said, "In the wake of the Supreme Court directions on Thursday, the legislature is following the judiciary, while the Constitution is silent." The floor test has been scheduled for 2 pm, and both the parties have issued whips. The voting will be done by a show of hands, ordered SC.
Nath will seek legal assistance, Chouhan is happy
After the order came in, Nath posted a tweet that he would be seeking legal opinion. "We will study the Supreme Court order and every aspect of it, discuss it with our legal experts, take advice, then decide based on it," he tweeted. On the other hand, BJP's Shivraj Singh Chouhan was elated after the verdict and said it defeats Nath's plans.
Nath is ready to 'confront' BJP's challenges
Saying that BJP was playing a dirty game, Nath added, "BJP is disturbed by our people-friendly welfare schemes, which is why it tried to destabilize us. People are watching this. People gave us the mandate. Together, we will confront every challenge thrown by BJP."
Horse-trading is underway, both parties are unapologetic about it
While Chouhan is on cloud nine, BJP also has a couple of problems to deal with. On Monday, the saffron party paraded only 106 and not 107 MLAs in front of Governor Lalji Tandon. The MLA who was left out is Narayan Tripathi, the legislator from Maihar. While Nath claims 16 BJP MLAs were in touch with him, BJP's Narottam Mishra said 20 Congress members were speaking to him.