Navjot Singh Sidhu resigns as Punjab Cabinet minister
Navjot Singh Sidhu resigns as Punjab Cabinet minister
Written by
Ramya Patelkhana
Jul 14, 2019, 01:34 pm
2 min read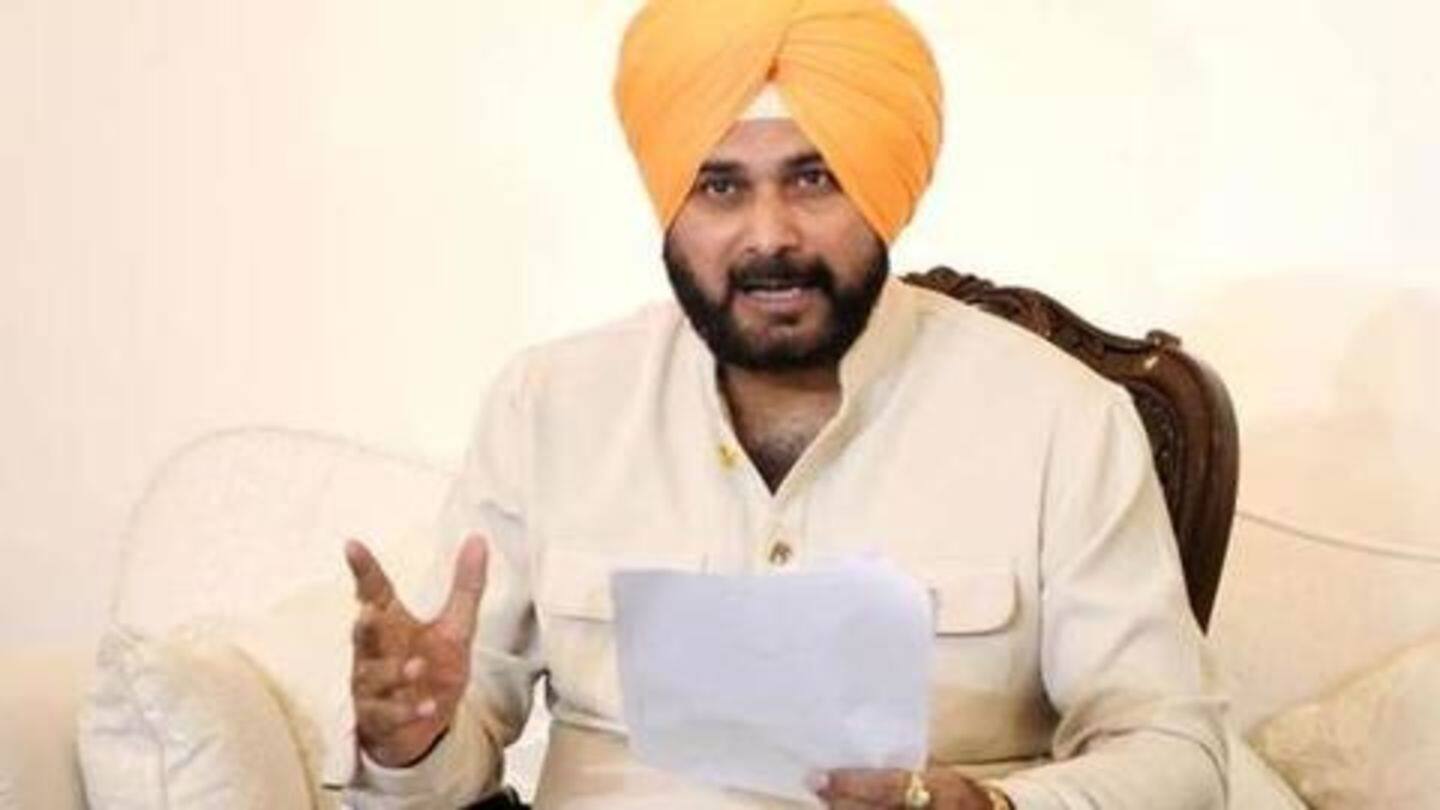 On Sunday, cricketer-turned-politician Navjot Singh Sidhu announced he resigned as a minister from the Punjab Cabinet. Sidhu, who was involved in a tussle with CM Amarinder Singh, was stripped of the Local Government portfolio in June and given the Power and New and Renewable Energy Sources portfolio in a Cabinet reshuffle. He had refused to assume the post and later went incommunicado. Here's more.
Sidhu submitted resignation to Rahul Gandhi last month
Notably, Sidhu made the announcement on Twitter and also shared his resignation letter, dated June 10, which he had submitted to the then Congress President Rahul Gandhi. "My letter to the Congress President Shri. Rahul Gandhi Ji, submitted on 10 June 2019," he tweeted while sharing the letter. He reportedly resigned as a minister as he was unhappy with his new portfolio.
Here's the resignation letter submitted by Sidhu
Sidhu to send his resignation to Punjab CM
Soon after posting his resignation letter on Twitter, Sidhu tweeted that he would also send the resignation to Punjab CM Singh. "Will be sending my resignation to the Chief Minister, Punjab," the disgruntled Congress leader posted.
Sidhu has been at loggerheads with CM Singh
To note, Sidhu has been at loggerheads with Singh after his wife and Congress leader Navjot Kaur was denied ticket from the Chandigarh Lok Sabha constituency. Later, after the election results, Singh blamed Sidhu for Congress's poor performance in Punjab's urban areas. He hit back at the CM, accusing him of singling him out for the party's poor show.
Sidhu refused to take charge of new portfolio after reshuffle
Further, Sidhu was stripped of his portfolios of Local Government and Tourism and Culture Ministries after he skipped attending a Cabinet meeting in June. However, even a month after being assigned the Power and New and Renewable Energy Sources portfolio, he refused to assume charge. He reportedly saw the change in his portfolio as a demotion.
After Cabinet rejig, Sidhu kept out of government advisory panels
Following the Cabinet reshuffle in June, in an apparent snub, Sidhu was also kept out of eight consultative groups of the Punjab government formed by CM Singh to expedite implementation of schemes. The rift between Sidhu and Singh reportedly became more evident after the latter said, "Perhaps he is ambitious and wants to be chief minister," reacting to the cricketer-turned-politician's mannerisms.