Madurai: PM Modi lays foundation for AIIMS, amid Twitter war
Madurai: PM Modi lays foundation for AIIMS, amid Twitter war
Jan 27, 2019, 03:17 pm
2 min read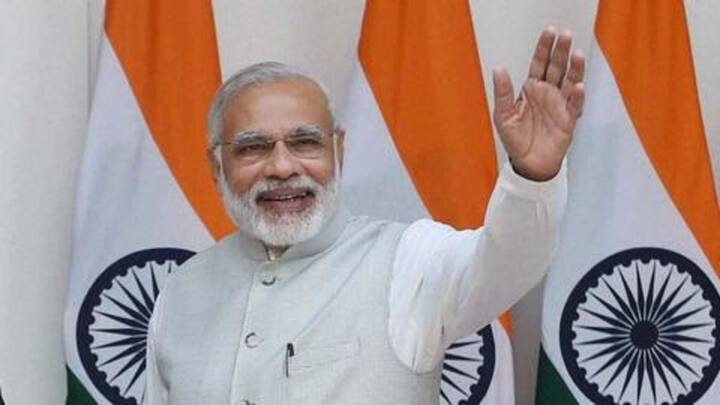 On Sunday, Prime Minister Narendra Modi laid the foundation for an AIIMS in Madurai, as hundreds of thousands of Tamil Nadu residents took to Twitter to voice their protest against PM Modi's arrival. Others welcomed it. PM Modi is also slated to visit Kochi in Kerala later in the day. Here are the details.
The Rs. 1,246cr AIIMS Madurai will have 750 beds
AIIMS Madurai got approval from the Union Cabinet in December 2018, and the super-speciality institute is slated to be built at a cost of Rs. 1,246cr. On completion, AIIMS Madurai will boast 750 beds, and will also offer 100 MBBS seats. Apart from AIIMS, PM Modi also unveiled super-speciality blocks in state-run medical colleges in Madurai, Thanjavur, and Tirunelveli through video conferences.
Tamil Nadu CM Palaniswami thanked PM Modi for AIIMS
After PM Modi laid the foundation stone for AIIMS Madurai, Tamil Nadu Chief Minister K Palaniswami thanked the PM. He also urged the Center to set up a medical college in the backward district of Ramanathapuram. Deputy Chief Minister O Panneerselvam, too, thanked PM Modi, and said that AIIMS Madurai, with its infrastructure, would greatly benefit people of the region.
Meanwhile, #GoBackModi is trending across the world
In the meantime, #GoBackModi entered Twitter's trending section as hundreds of thousands of Tamil Nadu residents voiced protest against the PM arrival to the southern state. With over 5.09 lakh tweets, the hashtag is trending across the world, and is among the top three Twitter trends. On the other hand, the counter hashtag #TNWelcomesModi has garnered 2.8 lakh tweets so far.
Not the first time #GoBackModi has been used
This is not the first time the #GoBackModi hashtag has been used. In April last year, when PM Modi visited Chennai for the Defense Expo, the hashtag had also trended.
Why Tamil Nadu residents are protesting against PM Modi's visit
The anger in Tamil Nadu over PM Modi's visit stems from the PM's alleged silence over the Thoothukudi shootings during the anti-Sterlite protests, and over the Center's alleged failure to help people during Cyclone Gaja, which left three lakh people homeless. Further, Tamil Nadu residents are also miffed at the Center's reported pro-Karnataka stand in the Cauvery water sharing issue, and implementation of NEET for medical college admissions.