Another Rahul Gandhi gaffe: Congress VP walks into women's toilet!
Another Rahul Gandhi gaffe: Congress VP walks into women's toilet!
Oct 12, 2017, 11:12 am
2 min read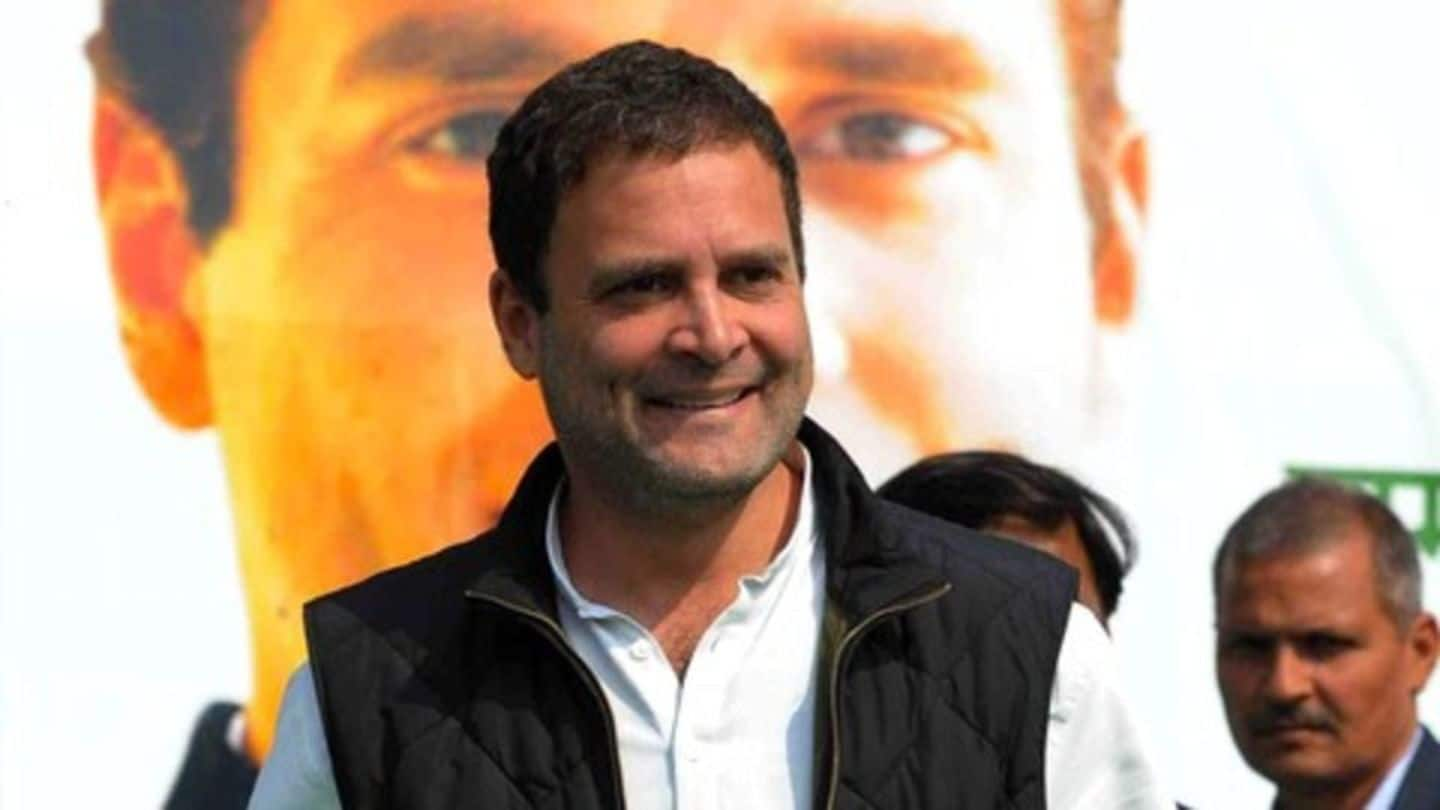 In recent times, Rahul Gandhi has stayed clear of humorous gaffes and embarrassing blunders. His claim to fame has actually been in an opposite direction - witty one-liners on the Narendra Modi government have catapulted him into the limelight. All was well till yesterday, when he reverted to his comedic persona - Gandhi walked straight into a women's toilet at an event in Gujarat.
Gandhi was in Chhota Udaipur for a 'Samvad' event at the town hall where he was to interact with young people. Afterwards, as he headed towards the loo, he ended up stepping into the one for women. In his defense, there was no sign differentiating it from the men's toilet except a poster in Gujarati script. But Gandhi doesn't know Gujarati.
This only adds to Gandhi's long line of humorous errors
Just a reminder: this is the same person who called Mahatma Gandhi, Jawaharlal Nehru and Chandra Shekhar Azad 'NRIs'; who termed poverty "a state of mind"; and who thinks India is "bigger than Europe and US put together". He has unintentionally promoted other political parties too: while inaugurating "Indira Canteens", he kept saying "Amma Canteens". The BJP calls him "an expert without knowledge".
But is a change of fortunes on the card?
However, Gandhi's Gujarat campaign saw rousing cheers. It was a marked difference for the Congress in Modi's home state, where it is used to largely unenthusiastic audiences. When he attacked Modi over public debt, loud shouts of "chor chhey chor" rang out. Congress' 'Vikas has gone crazy' campaign in Gujarat also turned eyeballs. India's now-struggling opposition might just see a change in luck soon.