Despite row, Sanjay Nirupam says calling Modi 'illiterate' wasn't undignified
Despite row, Sanjay Nirupam says calling Modi 'illiterate' wasn't undignified
Sep 13, 2018, 12:51 pm
2 min read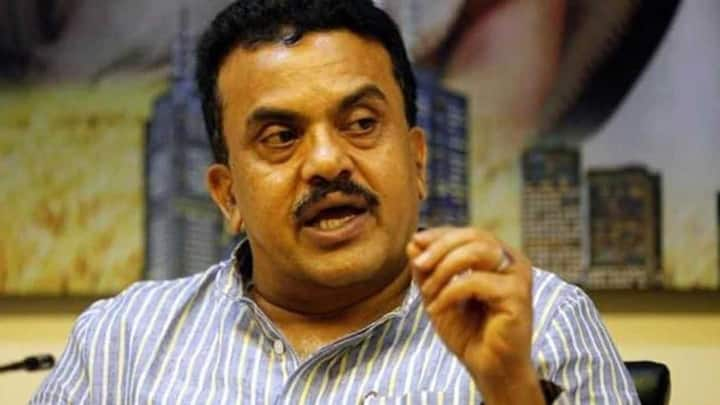 Remarks of Congress leader Sanjay Nirupam about Prime Minister Narendra Modi have sparked a row, but the former isn't apologetic about it. On Wednesday, the Mumbai Congress Chief dubbed PM Modi as 'illiterate', but refused to apologize for his words. Speaking to ANI, Nirupam said PM Modi isn't God in a democracy, and the words he used weren't undignified. Here's all about the row.
Nirupam asks what will people learn from Modi, gets flak
Nirupam made the statement while criticizing Maharashtra government's move to screen a short film on PM Modi in schools. Advocating that children should be kept away from politics, Nirupam said, "What will students learn from watching a film on an uneducated and illiterate person like Modi. People don't know his qualification." Reacting to his words, BJP's Shaina NC called him 'mentally deranged'.
Citizens will give befitting reply in 2019, tweets Shaina NC
PM isn't God in democracy, says an unapologetic Nirupam
Anil Shirole, a BJP lawmaker from the state also slammed Nirupam and reminded him PM wasn't a representative of one party. However, Nirupam refused to retract his words and said this was a democracy. "PM isn't God in a democracy, people speak of him while maintaining a decorum. The words I used aren't undignified," Nirupam asserted.
After demonetization, Nirupam said PM should be charged with murder
Notably, this isn't the first time Nirupam has criticized PM Modi. After demonetization, he said charges of murder should be labeled against PM Modi as he was responsible for the deaths of 70 people. Before him, senior Congress leader Mani Shankar Aiyar courted controversy by calling PM Modi 'neech', which led to his eventual suspension from the party.