In Amethi, it's Smriti Irani v/s Rahul Gandhi again
Last updated on
Mar 22, 2019, 09:47 am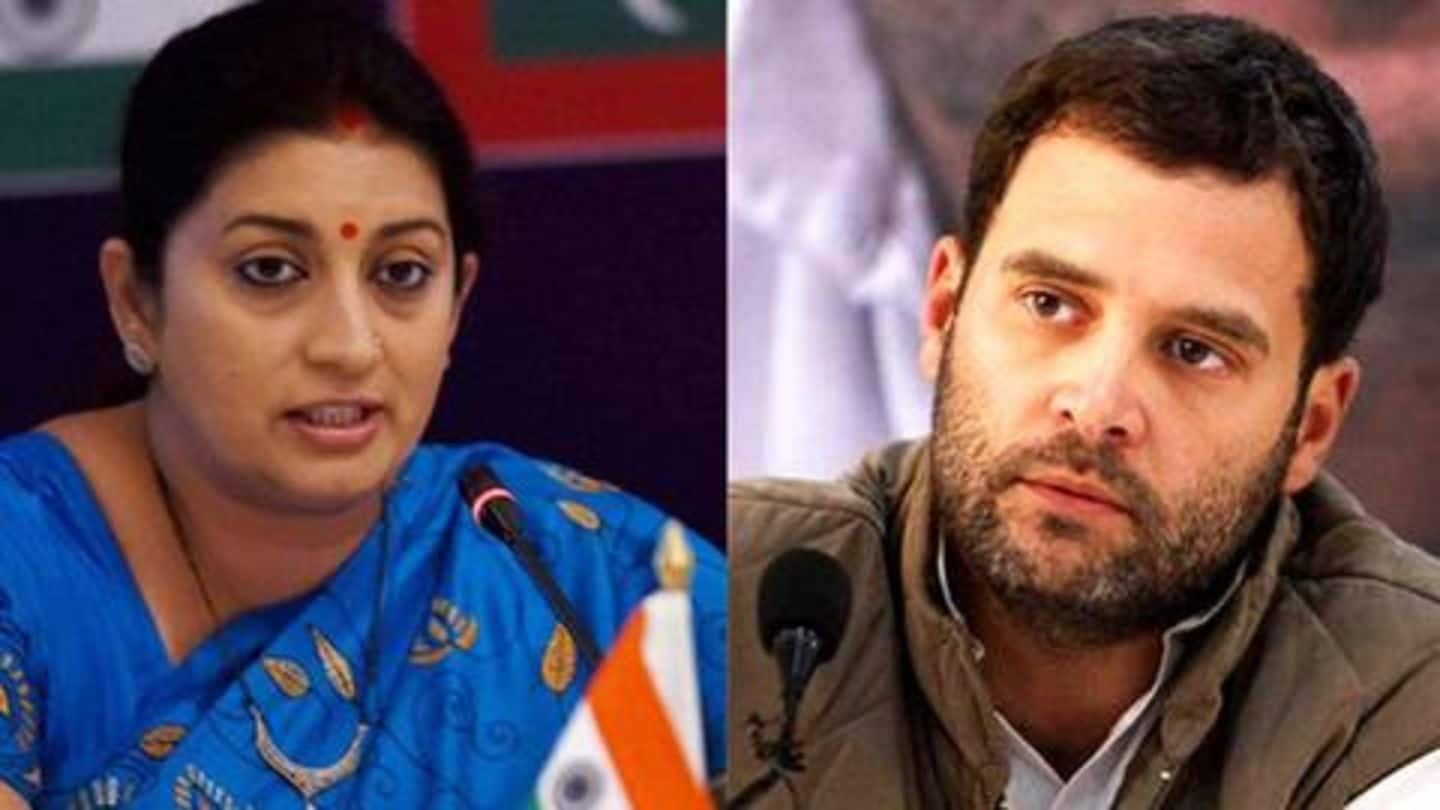 In what serves as a reminder of last general elections, Union Minister Smriti Irani will take on Congress President Rahul Gandhi for the second time in the upcoming Lok Sabha elections.
The BJP released its first list of candidates on Thursday and fielded Irani from Amethi, which is Congress' bastion.
She fought against Rahul in 2014 as well.
Here's more on this.
2014 redux: Irani lost but put up good fight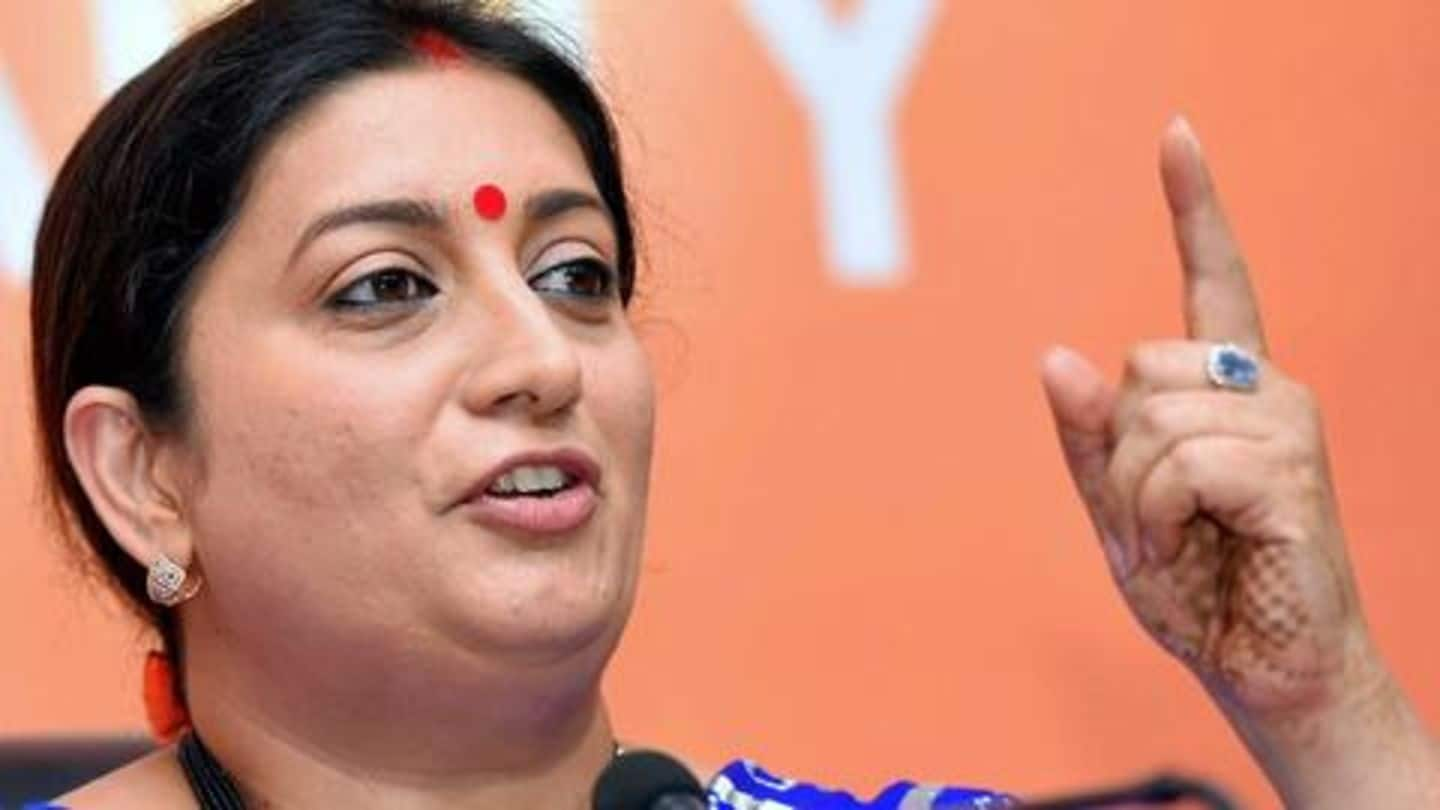 In 2009 parliamentary elections, Rahul won Amethi seat by a margin of 3.70 lakh votes. In 2014, this margin was reduced to 1.07 lakh votes.
Irani's spirit remained undeterred after the loss. She was given a cabinet position by Prime Minister Narendra Modi, which confirmed that the party stood by her.
She has also visited the constituency regularly in the last five years.
Writing is on the wall for Rahul Gandhi: Irani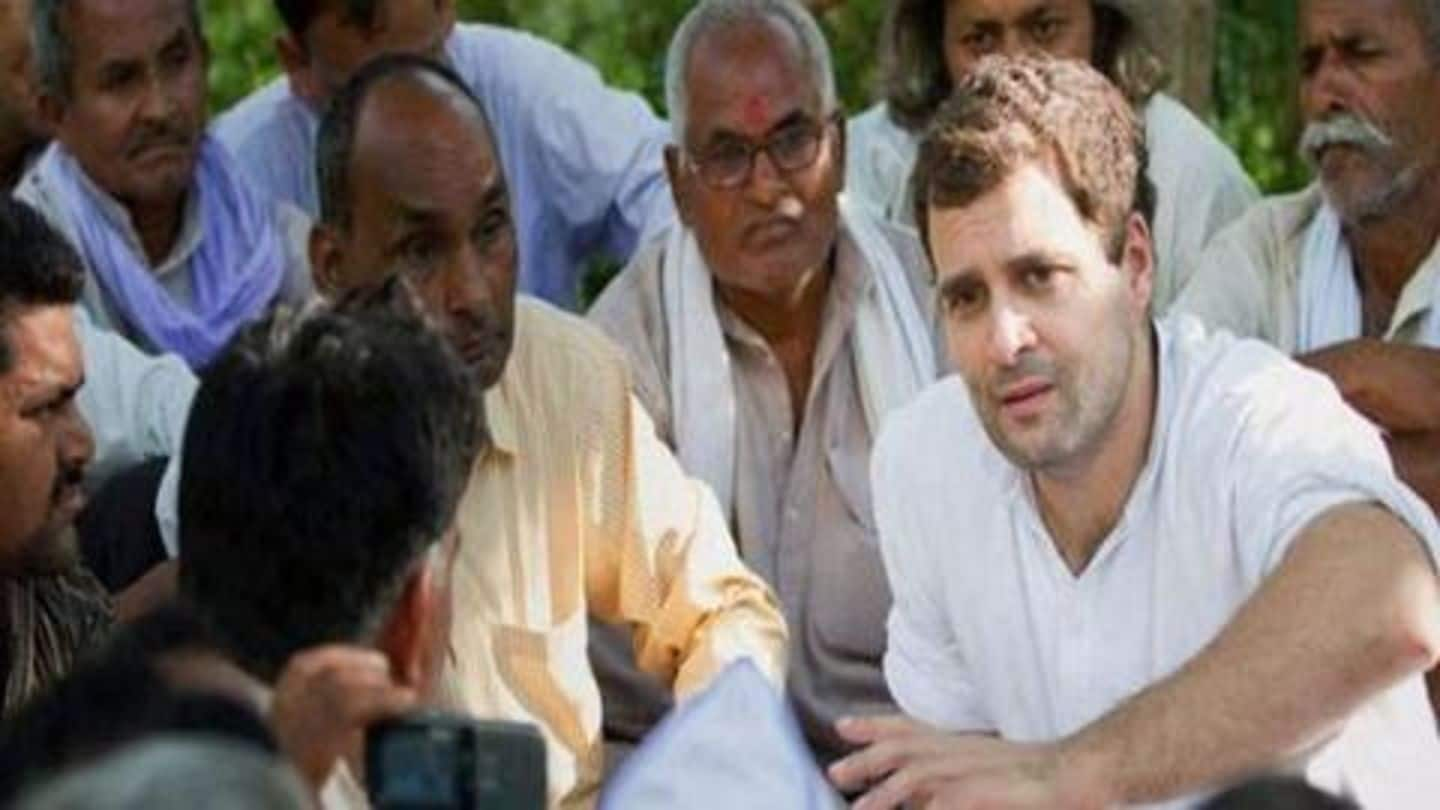 After her name was announced for the contest, Irani said the "writing is on the wall for Rahul Gandhi".
She added this fight will be between a "Naamdaar" and "Kaamdaar". The actress-turned-politician claimed Rahul never understood the concerns of Amethi, whereas she dedicated a lot of time there.
Irani confirmed she will visit the constituency soon to begin her campaign.
Have worked for Amethi despite losing, said Irani
"I have worked for Amethi despite losing, PM Modi had said that we had worked for those who had voted for us and those who did not, so our campaign had started long ago," she added.
Weeks ago, PM Modi visited Amethi and slammed Rahul
Like Irani pointed out, BJP's campaign in Amethi started days ago.
Earlier this month, PM Modi visited Amethi for the first time. He laid the foundation stone of Munshiganj Ordnance Factory, where assault rifles will be manufactured.
Taking a jibe at Rahul, PM Modi had said he just spoke about 'Made in Ujjain', 'Made in Jaipur', 'Made in Jaisalmer' but nothing happened on the ground.
Irani is confident lotus will bloom in Amethi
अमेठी का प्रतिनिधित्व करने का सम्मान मिला , अमेठी के कार्यकर्ताओं का प्यार मिला। अब कमल का फूल खिलाना है , नया इतिहास बनाना है 🙏 https://t.co/o8NV0WXWZe

— Chowkidar Smriti Z Irani (@smritiirani) March 21, 2019
Is Amethi no longer "safe" for Rahul?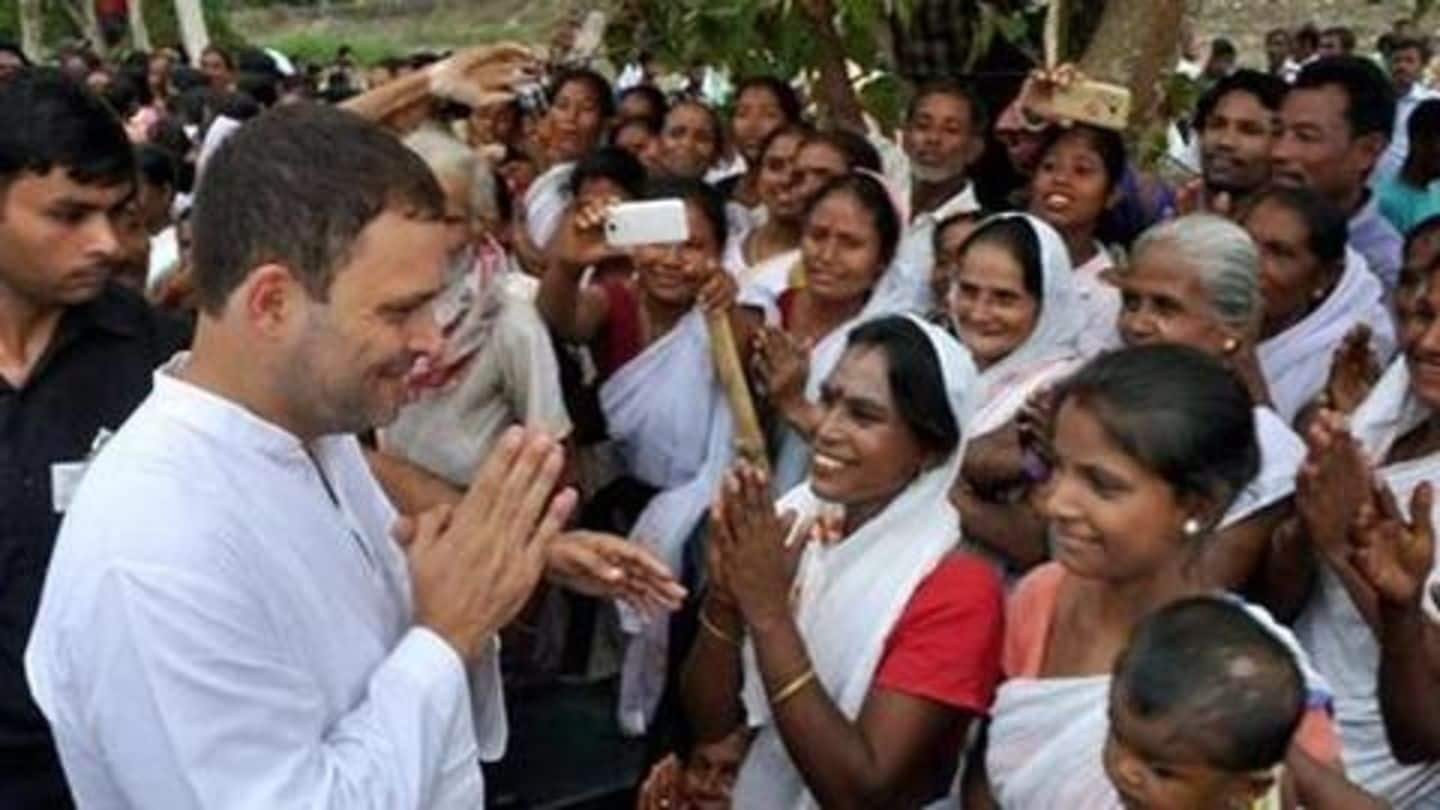 With SP-BSP deciding to not field candidates from Amethi and Raebareli (the seat held by UPA chairperson Sonia Gandhi), Irani and Rahul will lock horns directly.
To recall, Congress lost all five assembly seats of Amethi district in the 2017 elections. This hinted that Gandhi family is no longer revered by the voters.
Notably, Amethi will vote on May 6.
Quite obviously, BJP will throw its weight behind Irani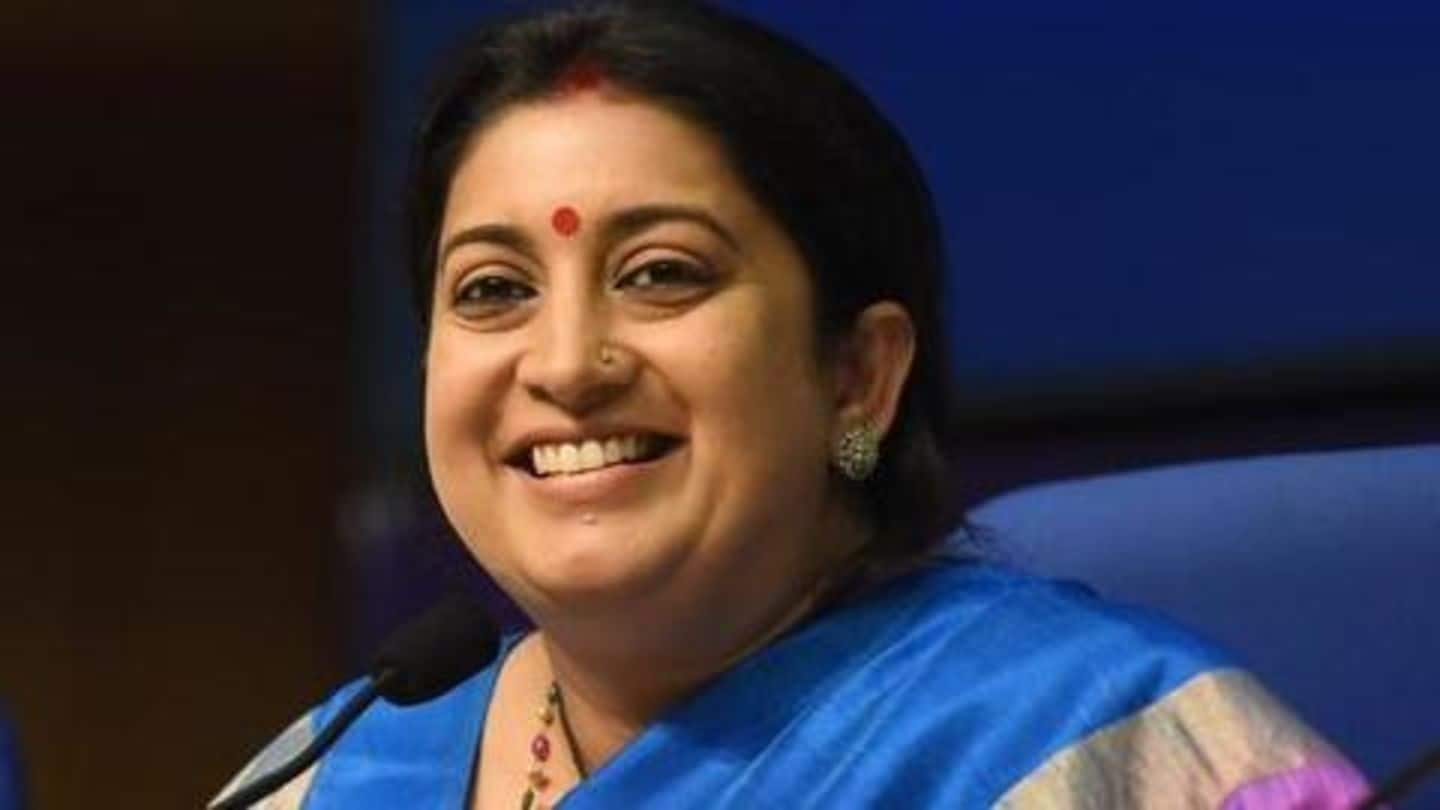 Amethi has voted for a non-Congress MP on only two occasions.
BJP's Sanjay Singh held the seat from 1998-99 and Janata Party's Ravindra Pratap Singh represented Amethi in Lok Sabha from 1977-1980.
By fielding Irani from Rahul's turf, BJP has sent a loud and clear message that the constituency holds importance for the party and it won't concede defeat without a battle.