Tejashwi Yadav installed 44 ACs in house, claims Sushil Modi
Tejashwi Yadav installed 44 ACs in house, claims Sushil Modi
Jun 23, 2019, 04:03 pm
3 min read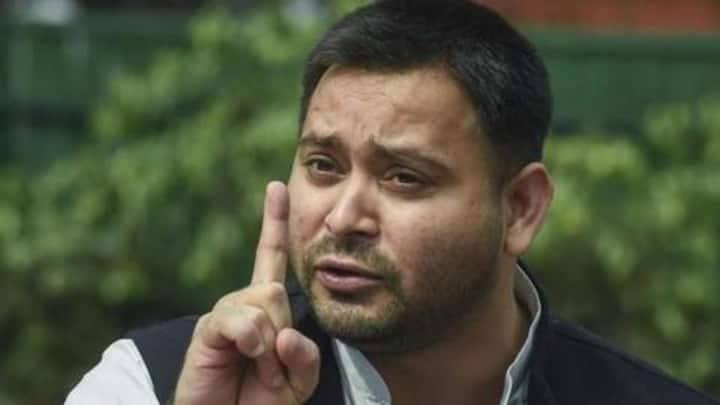 Senior BJP leader and Deputy Chief Minister of Bihar Sushil Kumar Modi launched a fresh attack on RJD's Tejashwi Yadav over extravagant expenditure. Modi claimed that when Tejashwi held the post of deputy CM, he renovated his 5, Deshratna Marg bungalow, and got 44 ACs installed. However, the findings of the Bihar government's building construction department (BCD) contradict Modi's allegations. Here's all about it.
Modi became Tejashwi's successor after JD(U) quit alliance with RJD
To recall, Tejashwi, the younger son of RJD Chief Lalu Prasad Yadav, was made the deputy CM in 2015; he held the post till 2017. RJD had formed an unlikely alliance with Nitish Kumar's JD(U) but the friendship ended soon. Thereafter, Nitish formed a government with BJP and Modi became Tejashwi's successor. When Modi shifted to the bungalow, he claimed Tejashwi "overspent" on renovations.
When Tejashwi was asked to vacate bungalow, he showed reluctance
Tejashwi's bungalow was next to CM's official residence. When he was asked to vacate the house, he took a legal course and knocked on Patna High Court's doors. In October 2018, HC asked Tejashwi to vacate the bungalow. Subsequently, he approached the Supreme Court, only to be imposed a fine of Rs. 50,000. Since then, the bungalow has remained a topic of discussion.
Interestingly, BCD officer came to Tejashwi's rescue
Recently, BCD Secretary Chanchal Kumar gave relief to Tejashwi and said the leader didn't spend a lot of money on renovations. "Crores have been spent on the bungalow, but under different heads at different times. If it was spent together, it would have needed the approval of the cabinet or finance department. No extra money has been spent," Kumar said on Friday.
However, Modi remained adamant, posed questions for Tejashwi
Disregarding Kumar's findings, Modi reiterated his stand. On Saturday, Modi asked, "Under which rules Tejashwi got fitted 44 airconditioners ACs), some of them even in bathrooms, 35 costly leather sofas, 464 fancy LED lights, 108 fans, costly billiards table, wooden panel on walls, wooden floors and imported granite flooring in one bungalow?" He claimed Tejashwi got furniture worth Rs. 59 lakh installed too.
Modi reminded that SC levied a fine on Tejashwi
"Had Tejashwi not misused government money and taken hold of the bungalow, the Supreme Court would not have imposed a fine of Rs. 50,000," Modi's statement read. Interestingly, Chanchal Kumar is the principal secretary to Nitish Kumar and is considered his close confidante. Obviously, he could not have given a clean-chit to Tejashwi without his boss' approval. Are political equations changing in Bihar, again?