iOS 12.1 to introduce Group FaceTime, dual-SIM support, confirms Apple
iOS 12.1 to introduce Group FaceTime, dual-SIM support, confirms Apple
Oct 27, 2018, 08:13 pm
2 min read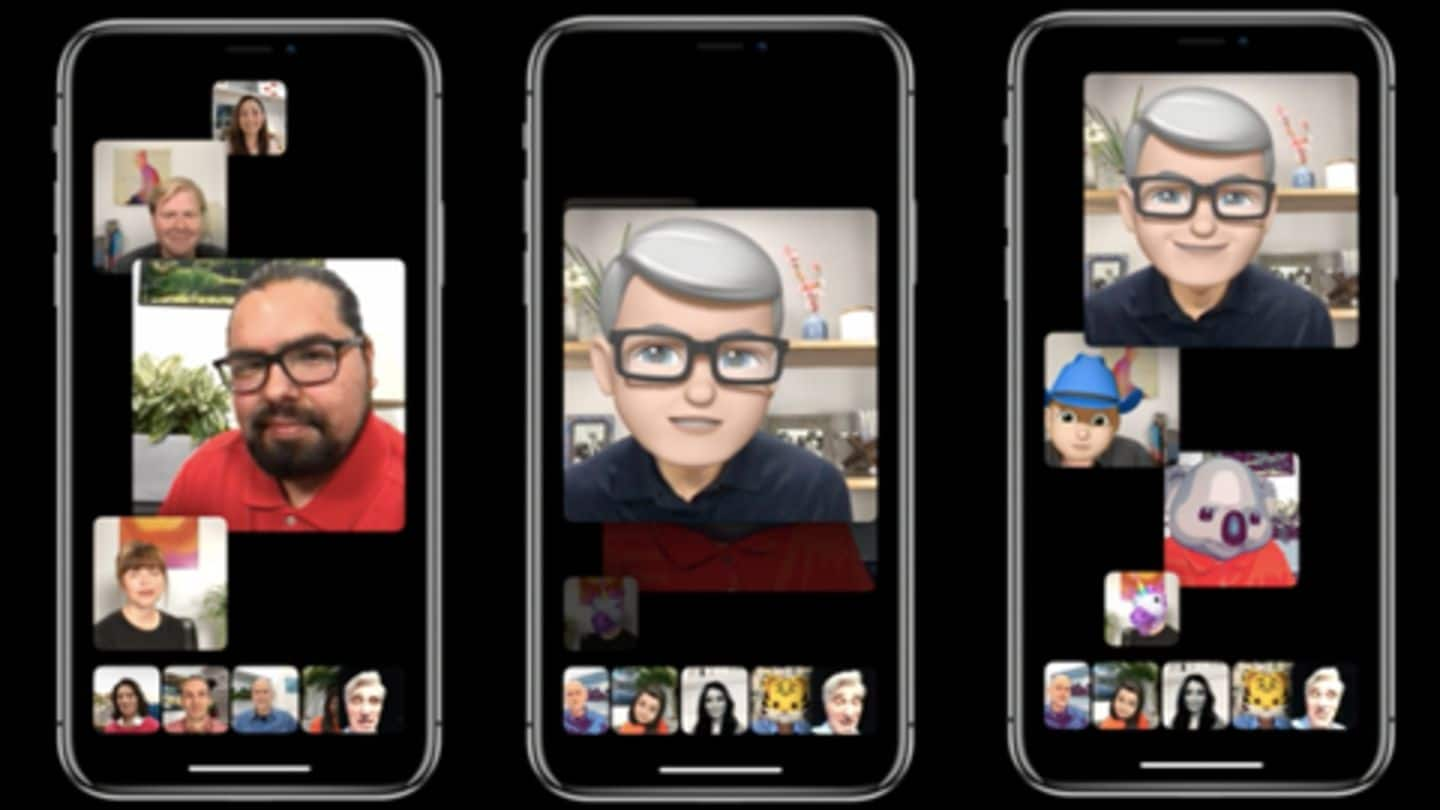 Apple has just published its updated iPhone User Guide, mentioning new features of iOS 12.1. The new user guide, available for free via Apple Books Store, has references to support for dual-SIM cards, Group FaceTime, and other enhanced camera features. Further, we can expect Apple to share release details for iOS 12.1 on October 30 event. Here's everything we know about iOS 12.1
About iOS 12.1's Group FaceTime feature
Group FaceTime was initially showcased as an iOS 12 feature but Apple delayed its release saying it will "ship in a future software update later this fall." Apple's Group FaceTime allows as many as 32 participants in audio or video calls. The feature shows participants in shifting tiles/windows and automatically highlights the tiles depending on who is speaking.
Not all devices will support Group FaceTime
According to 9to5Mac, Group FaceTime will not be available in all regions and on older iOS devices. iPad Mini 2, iPad Mini 3, iPad Air won't get the feature, whereas iPhone 5s, iPhone 6 and iPhone 6 Plus will support Group FaceTime audio calls only.
iOS 12.1 will bring dual-SIM support on the latest iPhones
iOS 12.1 will also introduce dual-SIM support for iPhone Xs, iPhone Xs Max, and iPhone Xr. Notably, these three iPhones will get dual-SIM capabilities via a physical Nano SIM card slot and an e-SIM which will be remotely activated by telecom service providers. The idea behind an e-SIM is that it allows users to switch between carriers without having to swap SIM cards.
iOS 12.1 will also bring new emojis, and other features
The upcoming iOS update will also bring 70 new emojis that will represent characters across categories ranging from animals and food to sports and real-life representations. Moreover, iOS 12.1 will also add the ability to adjust depth when you click photos in Portrait mode. Further, the Music app will now show updated artist pages, daily top-100 songs, and support search for songs by lyrics.