Now, Apple's update is breaking HomePods: Details here
Now, Apple's update is breaking HomePods: Details here
Written by
Shubham Sharma
Oct 31, 2019, 12:54 am
2 min read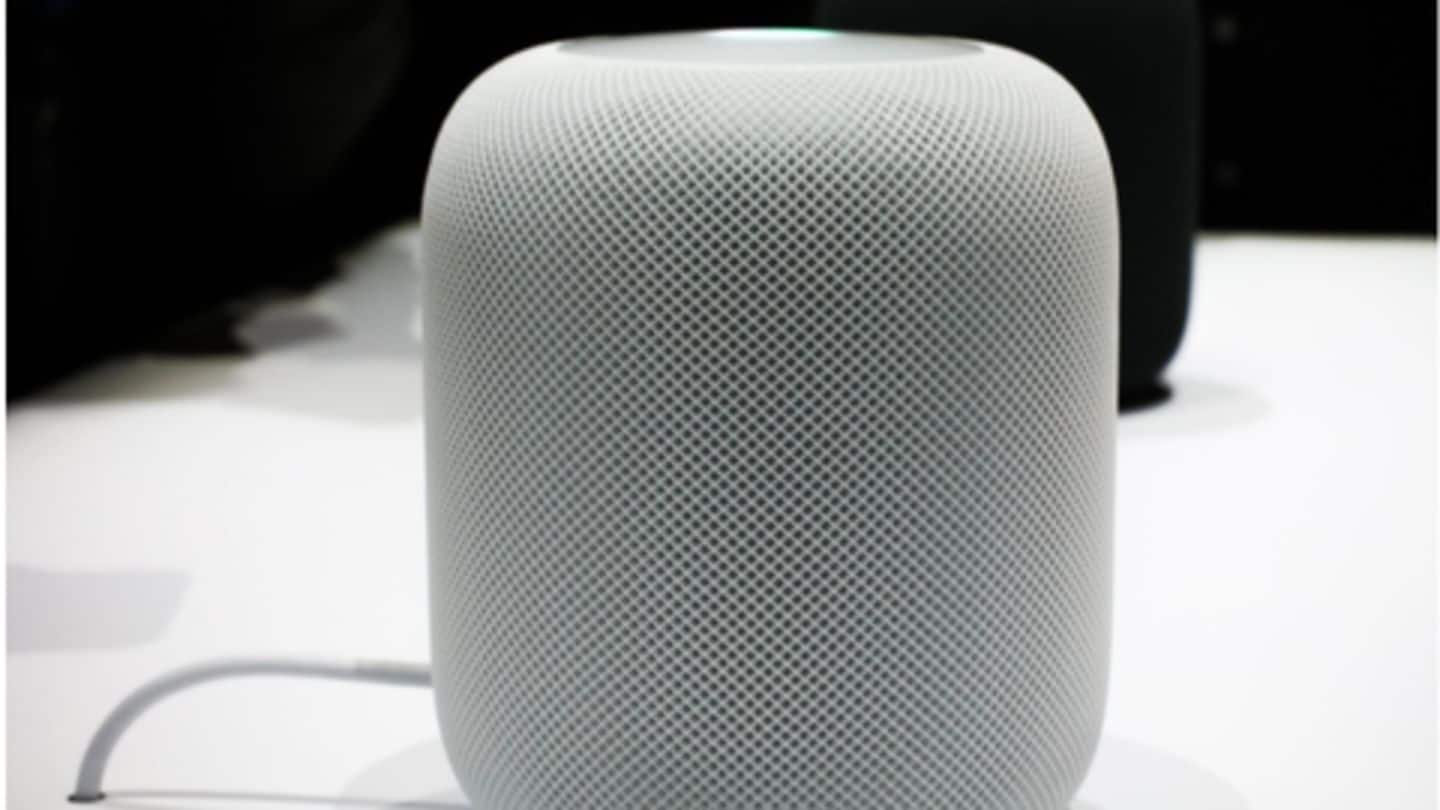 Just a few days after the infamous Google Home issue, Apple has rendered its HomePod smart speakers unresponsive. The company recently pushed a couple of updates, which started causing problems for the powerful Siri-powered speakers, bricking them completely. However, the good news is, Apple has also started the damage control process. Here's all you need to know about it.
Issue began after release of new iOS 13.2 and audioOS
After announcing a new pair of AirPods, Apple released the latest iOS 13.2 and audioOS - the OS running on HomePods - for its customers. The updates were installed by many. But, in a matter of hours, users started flooding Reddit, Twitter, the MacRumors forums with complaints related to bricked devices. Specifically, they claimed the updates made their speakers partially or completely unusable.
Even resetting didn't help the case
As the users ran into issues, they tried fixing their HomePods by unpairing or resetting them. However, going by the complaints, this made the situation even worse, where the device either froze completely or got stuck in an endless boot loop. In the latter case, a spinning white disk was seen instead of a multi-colored pattern that appears normally.
No word from Apple on the matter
So far, Apple has not commented on the matter or detailed what exactly is causing problems on the HomePods. However, as a safety measure, the company has pulled all the latest updates, including iOS 13.2, to keep users from running into issues. Also, for users who are using HomePod with iOS 13.2, its support page advises against resetting the device.
It remains unclear when the fix will be rolled out
While there is no word from Apple, we expect the patch to be rolled out pretty soon - given the company's reputation. Until then, stay away from the update to keep your HomePod up and running. If, by any chance, you have already installed the iOS 13.2 update and it's creating problems, contact Apple Support for help with the issue.