10 must-have apps every smartphone user should download
10 must-have apps every smartphone user should download
Written by
Ramya Patelkhana
Apr 04, 2018, 12:03 am
4 min read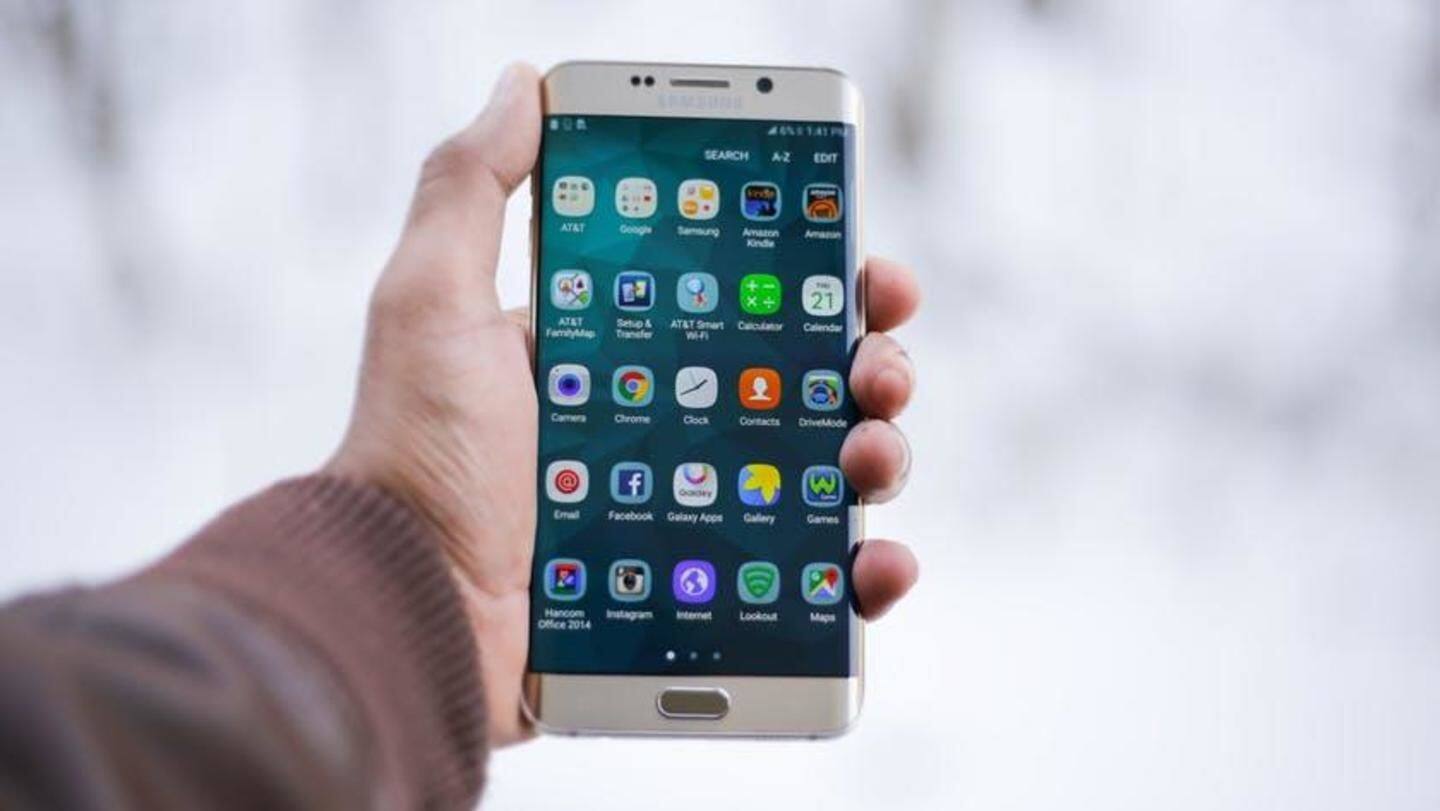 As people spend most of their time using apps on smartphones, having the right ones is as important as having good phones. Instead of using the same-old apps everyone else has, people can make the most of their phones with right apps that make lives easier and productive. From note-taking apps and social-media managers to photo-editors and fitness apps, here are 10 essential ones.
Evernote, a note-taking app that's also an all-around multi-tool
Evernote is a versatile app for note-taking services available for both Android and iOS. Users can take notes, manage to-do lists, clip web pages, take pictures, record audio/video snippets, etc. that can be uploaded and organized into cloud notebooks. It's a cross-platform service that allows cloud notebooks to be synced across various devices. The free version lets users upload 60MB content monthly.
Snapseed, a premier photo editing app from Google
Snapseed is a professional photo-editing app for both Android and iOS devices that lets users enhance photos with nearly 30 tools and also add filters. Though it's a powerful image editor with a lot of features, it has a very user-friendly interface. The app was developed by Nik Software; it was later acquired by Google. It is a free app that shows no ads.
Alarm app for you to 'really' get out of bed
Alarmy (Sleep If U Can) for Android and iOS is dubbed the world's most annoying alarm app. It ensures that users really get out of bed; it doesn't let them simply turn off the alarm and fall back asleep. Alarmy can give users math problems to solve or tasks like taking pictures of preset-locations in their house; users can also choose the shake-to-wake mode.
Do you often forget passwords? Download this password manager
LastPass is a password managing app for iOS and Android perfect for those who are bad at creating/remembering passwords. It lets users generate strong, easy-to-remember passwords. LastPass securely stores users' passwords and personal information and can also fill online forms quickly. The app also allows users to sync their password vault across devices.
Use this custom keyboard for hassle-free typing
SwiftKey is a free keyboard app for Android and iOS that makes typing a breeze especially for those who do a lot of messaging, document-editing, and emailing on their devices. It comes with swipe typing feature and is super responsive. It offers Artificial Intelligence-powered predictive texting and auto-correct features. It can learn users' typing habits, slangs, and writing style. Microsoft purchased SwiftKey in 2016.
HabitHub app: Everything you need to reach your goals
HabitHub is a productivity app currently available for Android (coming soon on iOS) that helps users develop and track new habits, daily routine tasks, or healthy living practices and also accomplish goals. The app sets daily reminders, categorizes habit goals, and provides graphs, notes, calendar, habit streaks, etc. It also sends a motivational quote every morning that helps users to ultimately reach their goals.
Organize and manage your emails with this app
Email by Edison is an all-in-one email app for Android and iOS that offers a smart assistant and comes with several useful email management tools. It has configurable swipe controls, auto-sort email category feature, and bulk unsubscribe feature. It also sends real-time travel notifications and has a package-tracking system. It supports Gmail, Yahoo Mail, Outlook, Office 365, Hotmail, Exchange, AOL, and IMAP accounts.
Buffer is a helpful social media management tool available for Android and iOS. The app can handle multiple social media accounts, schedule posts, and also show detailed analytics. It supports Facebook, Twitter, Instagram, LinkedIn, among many other networks. The free version lets users manage three social media accounts and schedule 10 posts per account while the paid, premium version has more advanced features.
Apps that can help you achieve your fitness goals
Google Fit Android app lets users effortlessly track their activities (walking, running, cycling, etc.). It gives real-time statistics, measures users' wellness, and helps them reach fitness goals. It works on smartphones, tabs, wearables, as well as the web. Next is the "7 Minute Workout" app for a quick, seven-minute workout anywhere, anytime. It consists of 12 30-second-long exercises with 10-second breaks between each one.