Viral Chinese app ZAO can swap your face with anyone
Viral Chinese app ZAO can swap your face with anyone
Written by
Shubham Sharma
Sep 02, 2019, 07:03 pm
3 min read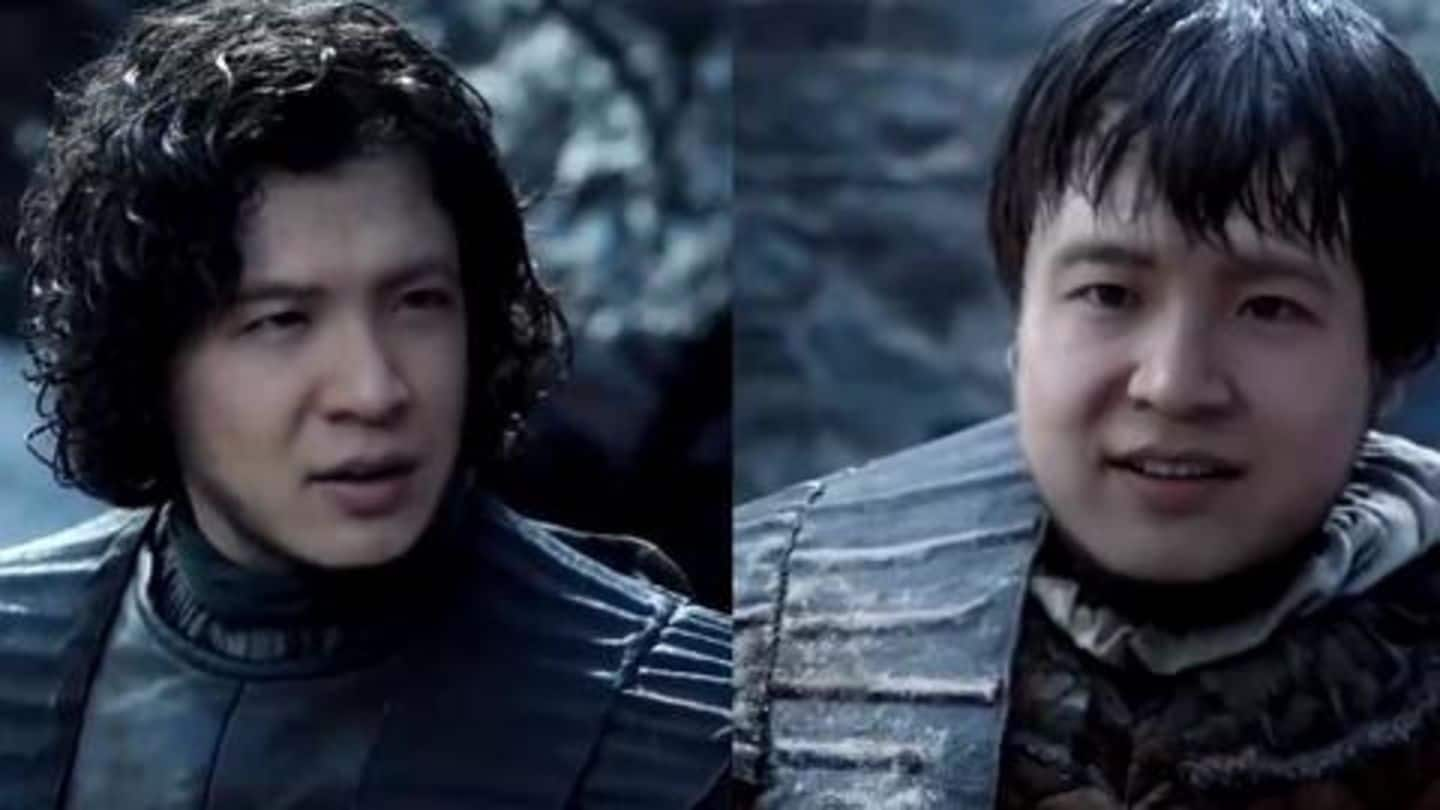 Just as people began moving on from the FaceApp trend, another AI-based app has gone viral on the internet - ZAO. The program comes from China and is basically a publicly-accessible version of the controversial Deepfake technology. It debuted a couple of days ago and has shot up to the top spot on the App Store in the country. Here's all about it.
ZAO swaps faces in literally any photo, video
When a user uploads their photo in ZAO, its AI engine uses the face in the image and swaps it with the face of literally any person appearing in a photo or video. This is exactly what the Deepfake tech does, but until now, the system wasn't sophisticated enough to come as a public app capable of swapping faces within a few seconds.
Since its debut on August 30, ZAO has raked millions of downloads on China's App Store. The main reason behind the app's success is its seamlessness in swapping faces; you can easily replace a celeb or sportsman's face with yours to see how you'd look on a particular scene. Imagine seeing yourself as Iron Man's Tony Stark or Titanic's Jack Dawson.
Here's an example of a face-swapped ZAO video
But, users have started raising privacy concerns
Soon after shooting into fame, ZAO started drawing flak over certain privacy-related matters. First of all, users flagged a clause in the app's privacy policy that gave its developer, MOMO, the right to use your photos as a "free, irrevocable, permanent, transferable, and relicense-able" property. It enabled them to use/share uploaded photos without specific consent but has now been removed by the company.
Here's what MOMO promised to address the concerns
"We understand the concern about privacy. We've received the feedback and will fix the issues that we didn't take into consideration, which will need a bit of time," the developer said while promising to alleviate the concerns and delete all uploaded photographs.
Then, there's issue with the basic nature of this app
Along with the issue of indiscriminate data collection, it is the basic nature of the app that is raising alarms. Specifically, it is so good at swapping faces that people could abuse the program to put anybody's face in a video and spread misinformation about them. We have already seen how Deepfake tech can be used for creating fake porn videos of popular celebs.
ZAO remains available on Apple's App Store but China has started pushing back against the service. State-owned media is running stories about the app and tech giant Tencent has blocked links associated with the app on its WeChat messenger over 'security concerns'.