Facebook could be secretly developing a smartwatch for 2022 launch
Facebook could be secretly developing a smartwatch for 2022 launch
Written by
Chandraveer Mathur
Feb 13, 2021, 03:36 pm
2 min read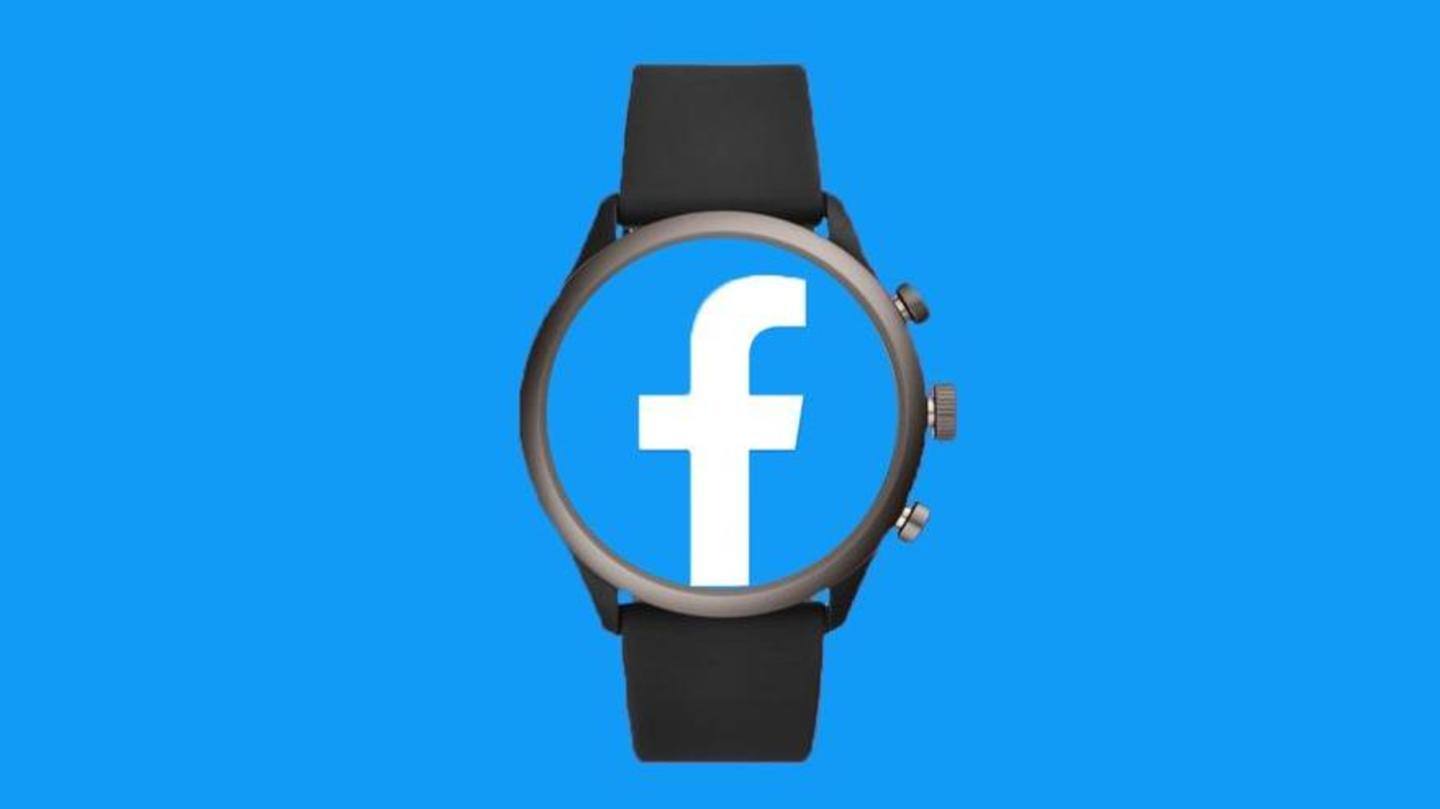 Social media giant Facebook is reported to be developing a smartwatch that is likely to launch next year. The device could be Android-based, although there is no confirmation if that will be the OS of choice. The upcoming smartwatch is expected to have fitness tracking and messaging features. However, Facebook has declined to comment regarding any upcoming smartwatch projects.
Facebook could develop its own operating system for the smartwatch
We speculate Facebook's rumored smartwatch could feature Google's popular Wear OS for smartwatches as it is seamlessly integrated with most Google services. Alternatively, Facebook may be tempted to build its own operating system for wearables so that it can develop an ecosystem with more products in the future. The watch's specifications such as connectivity, form factor, and processor remain unclear.
Facebook is already developing AR, VR, and connected products
The smartwatch joins a list of in-development hardware projects being worked upon by 6,000+ engineers at Facebook. Experimental hardware projects are developed by Facebook Reality Labs. These projects include Oculus virtual reality headsets, Project Aria (an augmented reality research idea with no commercial intent), and connected glasses in collaboration with Luxottica Group which owns Ray-Ban.
CTRL-labs acquisition could lend segment-first features to the rumored smartwatch
Notably, Facebook had acquired the start-up CTRL-labs in 2019. The company specialized in wireless input mechanisms for computing devices. Using a technology called neural interface, the company developed a method to transmit signals from a person's brain directly to a computer, thereby eliminating conventional touch/button input. CTRL-labs' research could contribute to the rumored smartwatch project to give it segment-first high-end features.
Facebook's wearables might not be well-received given public mistrust
Meanwhile, given the company's recent PR disasters where it was caught disregarding user privacy and manipulating elections, it is debatable how many people would embrace a product that could give Facebook information about their vital health information. We believe the smartwatch could assist with activity-specific targeted advertising, besides enforcing intrusive social media integration at a time when people are growing conscious of its ill-effects.