First ever all-women spacewalk on October 21: Details here
First ever all-women spacewalk on October 21: Details here
Written by
Shubham Sharma
Oct 09, 2019, 12:05 am
2 min read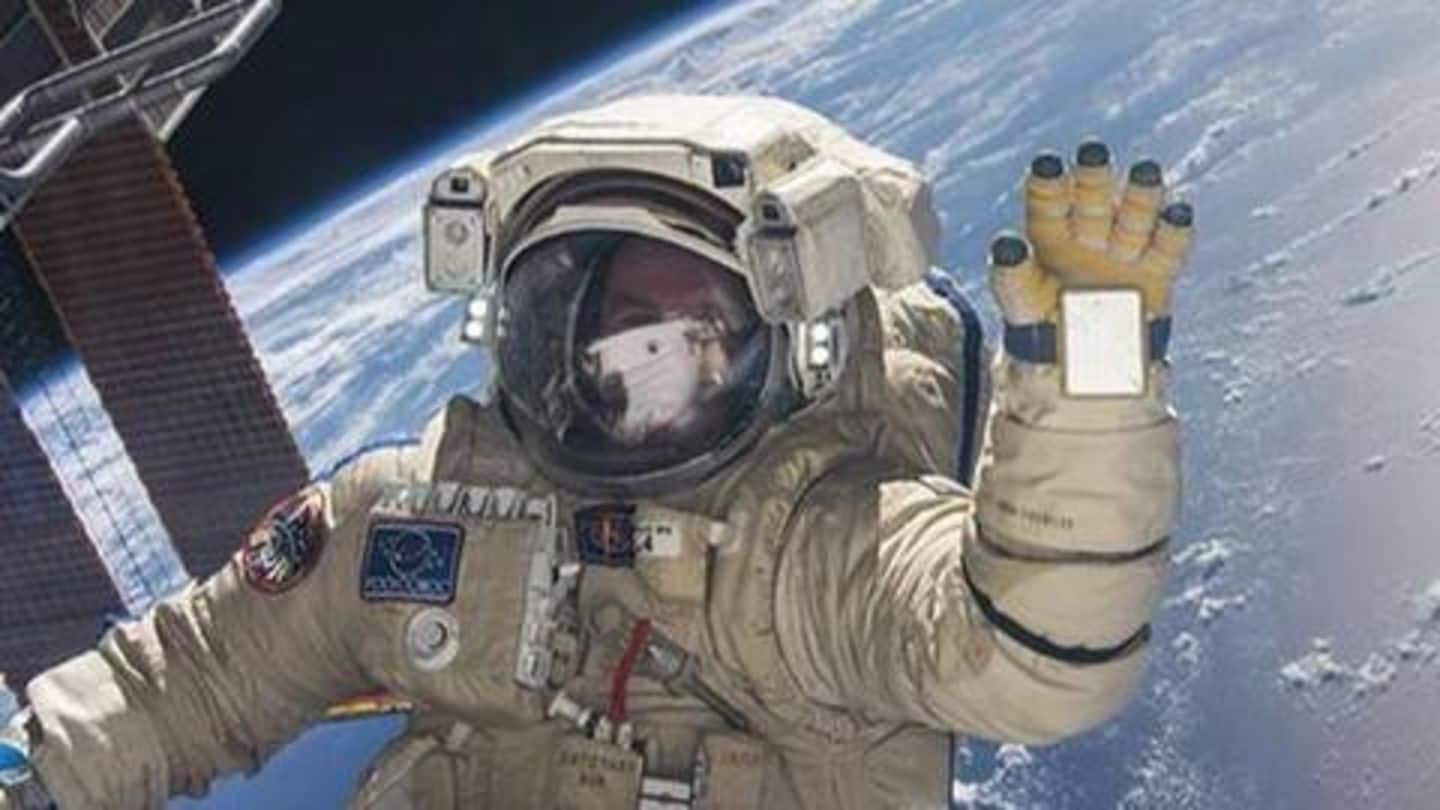 Back in March, NASA had disappointed millions around the world by canceling, what could have been, the first-ever all-women spacewalk in the history of humanity. The agency drew flak for replacing one of the woman astronauts for that spacewalk with a male. However, the good news is, it has now confirmed that the milestone will finally be achieved this month. Here's all about it.
Christina Koch and Jessica Meir to step out in space
Recently, NASA announced that it would be sending two women astronauts, Christina Koch and Jessica Meir, on an excursion outside the International Space Station (ISS). The spacewalk will take place on October 21, marking the first time that only women would be donning spacesuits to perform work outside the orbiting lab, some 400km above Earth.
Last time around, NASA didn't have enough suits
Koch was also a part of that March spacewalk, which was supposed to be conducted with NASA astronaut Anne McClain. However, back then, they both needed medium-sized suits to perform the walk and NASA only had one fully configured for the spacewalk. So, the agency postponed the historic all-women feat and replaced McClain with astronaut Nick Hague, who then worked with Koch.
Now, NASA says the problem has been solved
NASA's move led to a major outcry, but the agency clarified that prepping the second suit would have wasted 12-13 hours of the astronauts. This time around, however, it claims two medium-sized suits are ready and configured for a spacewalk. Kirk Shireman, NASA's program manager for ISS, says they are well-prepared this time, with two medium-sized suits ready to go.
More medium-sized people heading to the station
NASA claimed it launched a fresh medium-sized suit not just for this spacewalk but to ensure that sufficient suits are there for astronauts who are scheduled to visit the space station. "We don't do it for a specific crew member," Shireman said, adding that a lot of "medium suit people" will be heading to the ISS over the next two years.
A giant leap for "womankind"
If all goes according to the plan this time, the upcoming spacewalk would be a giant leap for all "womankind", specifically because they have been underrepresented in space. More than 500 people have been to space but less than 11% of them are women; even spacewalks have either been conducted by all-men or men-women teams.