Google I/O 2019 schedule released: Details here
Google I/O 2019 schedule released: Details here
Mar 30, 2019, 12:27 pm
2 min read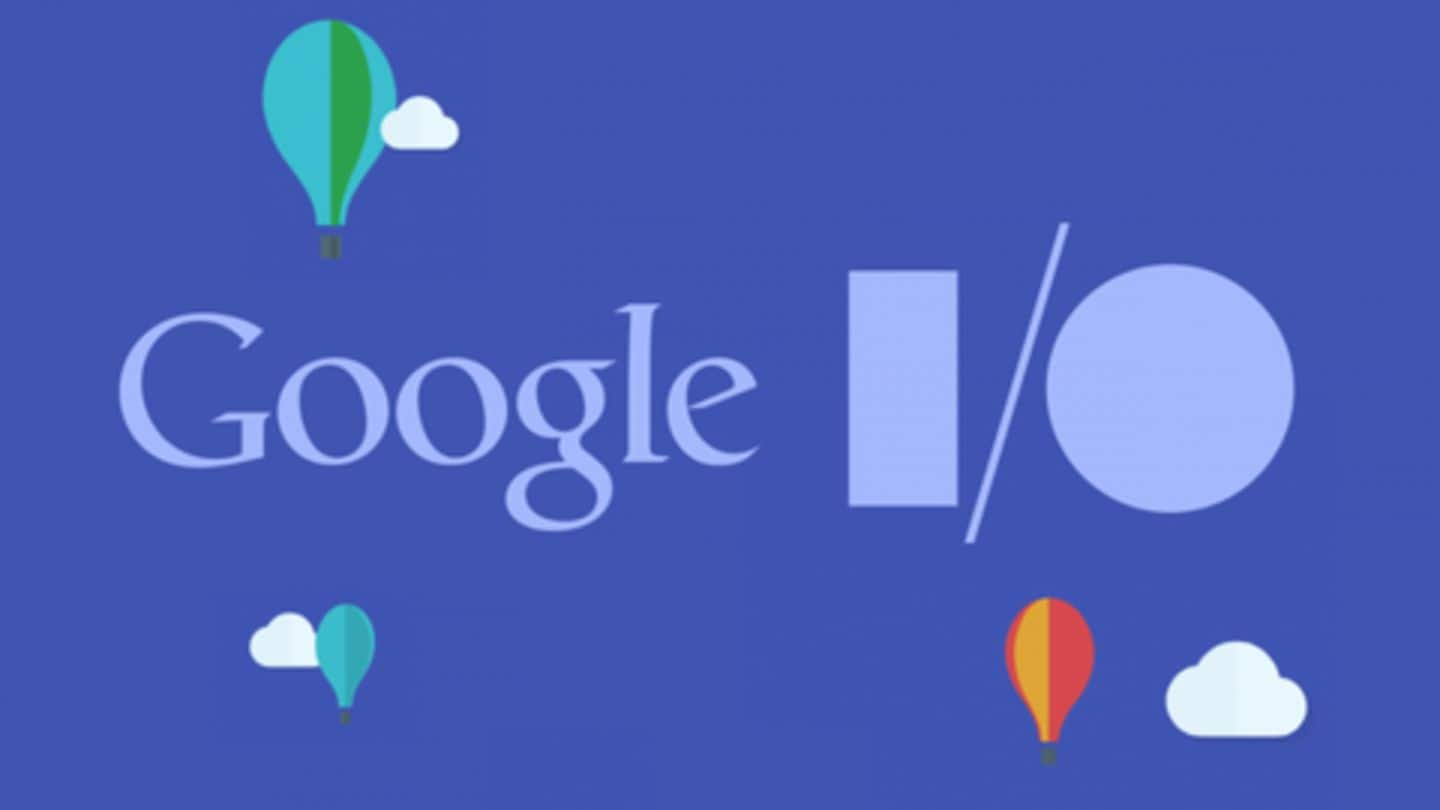 Google has released a preview of the schedule for this year's Google I/O event - the Mecca for coders and tech enthusiasts. During the event, which will be held from May 7-9 in California, we expect major announcements regarding Android Q, Stadia, Assistant, Maps, AR, VR, and other Google products. Here's a quick look at all the big events scheduled for I/O 2019.
Here's a look at the events scheduled for May 7
Google I/O 2019 starts on May 7 with an opening keynote event where Google may announce new products and features. It is scheduled at 10:00am PDT (10:30pm IST). In the afternoon, the tech giant will host sessions on Material Design, Machine Learning, Chrome, Google Maps, Assistant, Android TV and more. There's also an event titled "Stadia Streaming Tech: A Deep Dive" at 3:00pm PDT.
May 8 will have sessions on Digital Wellbeing, AR
On Wednesday, I/O 2019 will start with sessions on IoT, Digital Wellbeing, AR applications and AR experiences for Google Maps. There will be several sessions on interactive Google Assistant games, building Flutter apps for multiple platforms (iOS, Web, Chrome OS, Android), and machine learning. One of the events is titled "Developing the First AR Experience for Google Maps", it sure sounds interesting.
Here's what to expect on the closing day of I/O
2019 Google I/O will come to an end on May 9. On the last day, there will be important events around Android security, TensorFlow (ML/A), Web apps, Android Q UI, and Chrome OS apps. One of the noteworthy events will be "Build Apps for the Next Billion Users" which will help developers tap into emerging markets like Asia and Africa.
I/O 2019 ticket drawing is closed, registrations open for invites
The ticket drawing for Google's 2019 I/O event is now closed. However, if you have an invitation, the tech giant is accepting registrations "on a first-come, first-served basis until tickets are sold out". Lastly, the aforementioned schedule is just a preview and we expect Google to add more sessions between now and the official start of the event in May.